IDC Finds Voice and UC&C Services Bring Significant Value to the Enterprise
---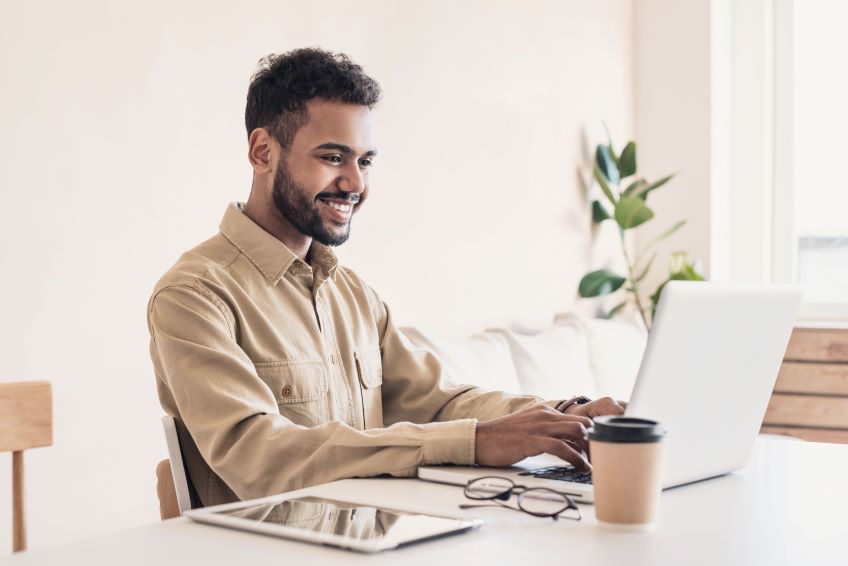 The scramble of 2020 is over. Organizations have adapted to the reality of work from home and are now focusing on how best to support communications over the long term, whether employees work in the office or elsewhere. We don't know yet whether we'll see a big influx of workers heading back to the office or if most organizations will accommodate a hybrid workforce well into the future.
What we do know is that unified communications and collaboration (UC&C) looks to be full steam ahead. Analyst firm IDC predicts the worldwide UC&C market will grow nearly 6% by 2024, due in large part to the value of reliable voice calls, improved business processes and total cost of ownership (TCO), among other reasons, to organizations.
The prediction was included in the research results of a study conducted by IDC and sponsored by Lumen Technologies that explored the value and benefits to organizations using Lumen Voice and UC&C. The study surveyed healthcare, retail, manufacturing, financial services, energy transportation and government organizations with an average of nearly 20,000 employees per organization.
Business drivers prompting the switch to Lumen
When asked why they switched to Lumen, survey respondents cited several compelling drivers or pain points that helped them make the decision. These include:
Hard to manage previous disparate communication solutions
Help with digital transformation
Increased functionality to support customers
Improved scalability, risk mitigation and security
Improved performance
Juggling multiple vendors and technologies to create a voice and video solution has many drawbacks, from inefficiencies to integration failures and even security and disaster recovery risks, and such a patchwork approach can increase costs considerably. Scalability and improved performance, via bandwidth and speed, are essential to an organization's digital transformation efforts and to myriad businesses processes in general.
Primary research and key results
Organizations cited cost reductions as a significant benefit of Lumen Voice and UC&C, which can be achieved despite the shift to hybrid work environments. Looking at the cost of lost productivity and unplanned downtime, IT staff management costs and the cost of Lumen compared against alternatives, IDC determined a 62% reduction in overall costs over a five-year period.
"The biggest benefits we're seeing are better functionality and reliability, as well as cost savings. We're paying less than we were with our previous vendor by about $500 per month and have a bigger pipe."
IDC also estimates, based on responses by the surveyed organizations, that a 497% return on investment (ROI) can be achieved over five years, with organizations able to realize payback on their up-front investment in approximately seven months.
Organizations weighed in on enterprise communications and collaboration, and its effect on business operations. Lumen's offerings, which include UCaaS (a combination of hosted and on-premises components), were cited as providing the flexibility needed to adapt to quickly changing business landscapes, while being easy to manage, troubleshoot and secure. The main benefits to business operations were freeing up more time for users and gaining the ability to communicate with users more effectively. Less unplanned downtime was also a factor, with organizations experiencing about 75% fewer outages.
"We're seeing an increase in services … because of the things we can do. An example is notifying our assistants that a store is closed because of weather or power outage. The notification used to go through this whole group of employees that would take at least a full day, maybe more. This is down to less than 2 hours now. That's a big savings that comes by turning over information more quickly. So, from that aspect, it's a lot more resourceful."
Regardless of the path your organization takes – back to the office or "work anywhere" – a seamless communications solution is critical to employee productivity. Customers already using Lumen Voice and UC&C have realized both positive business outcomes and cost savings, setting the foundation for consistent, responsive customer service.
Read the full report.
This content is provided for informational purposes only and may require additional research and substantiation by the end user. In addition, the information is provided "as is" without any warranty or condition of any kind, either express or implied. Use of this information is at the end user's own risk. Lumen does not warrant that the information will meet the end user's requirements or that the implementation or usage of this information will result in the desired outcome of the end user. This document represents Lumen's products and offerings as of the date of issue. Services not available everywhere. Business customers only. Lumen may change or cancel products and services or substitute similar products and services at its sole discretion without notice. ©2021 Lumen Technologies. All Rights Reserved.
---
Trending Now
You may also like