3 Reasons to Embrace Cloud Voice
---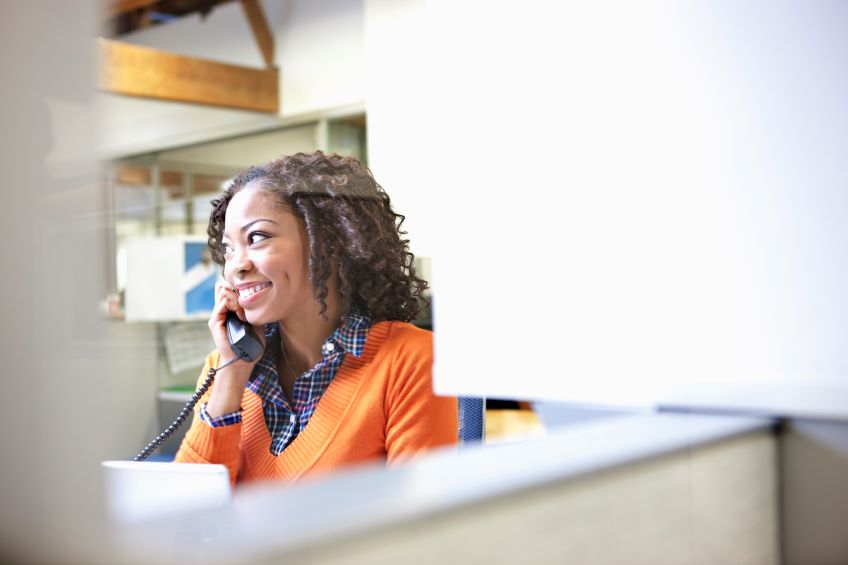 Businesses adopt new technologies for countless reasons—perhaps the old system is clunky or out of date, or there's a new feature that could boost productivity and slash costs, or the new interface is simply easier to use.
Since launching a Customer Success organization to partner with customers and help them achieve their business goals, Lumen has really gotten to know our customers and what drives them to explore new technologies. And when it comes to embracing unified communications and collaboration (UC&C) tools and cloud-based voice solutions, the following three scenarios are inspiring many companies to take the plunge and leave traditional telephony behind:
1. Future-proof your communications
Simply put, technology is about innovation. While your basic analog POTS phone lines may have served you well for the past several decades, it's time to retire that system in favor of something newer, which was built to handle the demands of modern business.
Often, we hear from customers who are frustrated by aging equipment, increasing maintenance costs, and the lack of scalability and flexibility of outdated phone systems. If you feel your telephone system has aged out of its usefulness, then it may be time for an upgrade. And Lumen's dedicated Customer Success professionals will make this transition as painless as possible.
Watch this 2-minute video on next-generation voice solutions that won't require you to rip and replace your old equipment.
2. Work from home, the office, the coffeeshop… anywhere
Did you know that 75% of office workers could be partially or fully remote by 2030?* The pandemic clearly drove a paradigm shift in the way we work, and now the genie is out of the bottle. Video conferencing, instant messaging, file sharing, and digital collaboration are all part of the new normal and require investment in today's hybrid work environment.
Embracing UC&C may also drive significant ROI over time—whether that's in the form of increased productivity, increased IT agility, or decreased operational spend. Empowering hybrid work with UC&C also helps ensure that your business continues to attract top talent, as more than 40% of employees in a recent survey said they would quit or look for another job if ordered to come back to the office full time.**
See how UC&C can keep your business flexible in this short video.
3. Reliability is underrated
Businesses can't afford for their communication systems to fail—repercussions such as lost productivity, crippled sales, and poor customer experience could be catastrophic. Although resilience and reliability may not be the flashiest features of a modern voice solution, they are essential to a robust communications framework. Lumen's secure global network platform and business-continuity capabilities provide companies with the continuous service they need to do business—with minimal downtime.
Learn how to build a reliable, resilient, and centralized communications system in this short video.
If you think a cloud-based voice solution is right for your business, then reach out to your Lumen Customer Success professional. We'll identify your ideal solution and help you develop a technology-migration plan. Or, take this quiz to explore which Lumen next-generation voice offering may be right for you.
* Future of Connected Living: The Top 3 Connectivity Ecosystems that will Simplify Human Lives—Homes, Cities, and Workplaces. Frost and Sullivan. February 2021.
** Don't Force People to Come Back to the Office Full Time. Harvard Business Review. August 2021
This content is provided for informational purposes only and may require additional research and substantiation by the end user. In addition, the information is provided "as is" without any warranty or condition of any kind, either express or implied. Use of this information is at the end user's own risk. Lumen does not warrant that the information will meet the end user's requirements or that the implementation or usage of this information will result in the desired outcome of the end user. This document represents Lumen's products and offerings as of the date of issue. Services not available everywhere. Business customers only. Lumen may change or cancel products and services or substitute similar products and services at its sole discretion without notice. ©2022 Lumen Technologies. All Rights Reserved.
---
Trending Now
You may also like