How to Rollout UC&C and Maximize ROI
Posted On February 13, 2023
---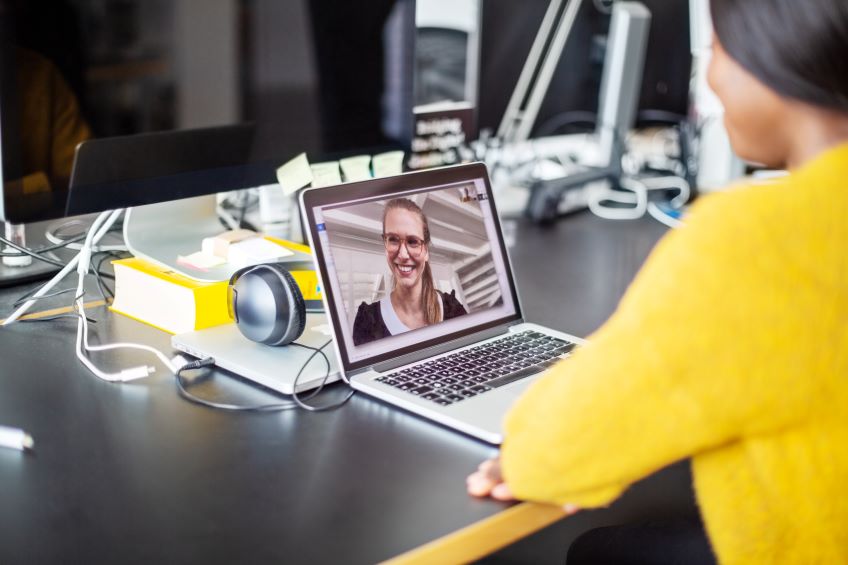 So, you've invested in a Unified Communications and Collaboration (UC&C) solution, and you're committed to enabling your onsite, hybrid and remote teams by migrating to the cloud. What's next? How do you start seeing a return on your investment and quickly?
Moving communications to the cloud is a journey, but you can start realizing the benefits of UC&C right away. In fact, among organizations using cloud-based UC&C in a limited capacity across their business, more than 60% reported IT staff time savings and 70%-90% reported improved business agility.¡ The key to reaping the rewards of UC&C from day one is to avoid those common mistakes that can hamper performance and productivity or disrupt your technology migration.
Wherever you are on your cloud migration journey, consider these common implementation challenges that could slow down your UC&C rollout.
Consider your network
Unlike legacy communications technologies that operated over telephone lines, cloud UC&C solutions run audio and video on your network. Therefore, when you enable Zoom, Microsoft Teams or Cisco Webex for your premises-based employees, suddenly you're consuming way more bandwidth. To support hybrid work and collaboration in today's office environment, where even in-office employees are taking simultaneous video calls, your business network requires adequate capacity.
Assess your backbone infrastructure as you enable more UC&C features and applications to ensure the performance you need to empower collaboration.
Consider your hardware
Look down at your computer's toolbar. How many apps are running simultaneously? Each feature running on your UC&C solution—from instant message, to email, to document sharing, to videoconferencing—can task your PC and affect performance. Have you ever had an application freeze or shutdown without warning? If so, then your hardware could be to blame. Ensure that your PCs have sufficient processing power and memory to take full advantage of what UC&C has to offer.
Consider your offboarding policies
When onboarding a new hire, there might be weeks or months of training, setting up their office, and providing appropriate access and permissions to internal tools. Yet, offboarding policies don't always receive the same attention and care. Often, companies don't sufficiently turn down exiting employees' applications or cancel and repurpose their subscriptions—or at least not in an adequate time frame. Reexamining your company's employee offboarding process could drive efficiency and cost-savings throughout your cloud journey.
There's also the matter of offboarding legacy technologies. Aging infrastructure is expensive to maintain, and even if a small subset of personnel keeps using their premises-based phones as you migrate to UC&C, it can add up. Once you've committed to a new tool or platform, migrate as soon and as completely as possible.
Consider the possibilities
UC&C is a powerful business tool even at its most basic level, but the beauty of cloud-based platforms is that they are constantly updating. You may have bought UC&C just for teleconferencing, but there could be so many more robust features that you're not taking advantage of. Furthermore, your employees may need additional training to maximize their productivity.
Choose a provider that will inform you of the newest and greatest feature releases for your UC&C solution and will help you understand the features that could advance your team. As an experienced UC&C provider who partners with Zoom, Microsoft Teams and Cisco Webex, Lumen will partner with you on your cloud-migration journey to provide implementation support as well as day-two services and ongoing training to help ensure you're maximizing ROI. Lumen's Collaboration Network Operations Center will even take your end-user calls to free up your IT resources. Learn more about Lumen UC&C support here.
This content is provided for informational purposes only and may require additional research and substantiation by the end user. In addition, the information is provided "as is" without any warranty or condition of any kind, either express or implied. Use of this information is at the end user's own risk. Lumen does not warrant that the information will meet the end user's requirements or that the implementation or usage of this information will result in the desired outcome of the end user. All third-party company and product or service names referenced in this article are for identification purposes only and do not imply endorsement or affiliation with Lumen. This document represents Lumen products and offerings as of the date of issue.
¡June 2022 IDC research. UC&C Cloud Migration: A Journey Worth Embracing
---
Trending Now
You may also like