Streamline Your UC&C in 2023 with Lumen® Enablement Services for UC&C
Posted On November 3, 2022
---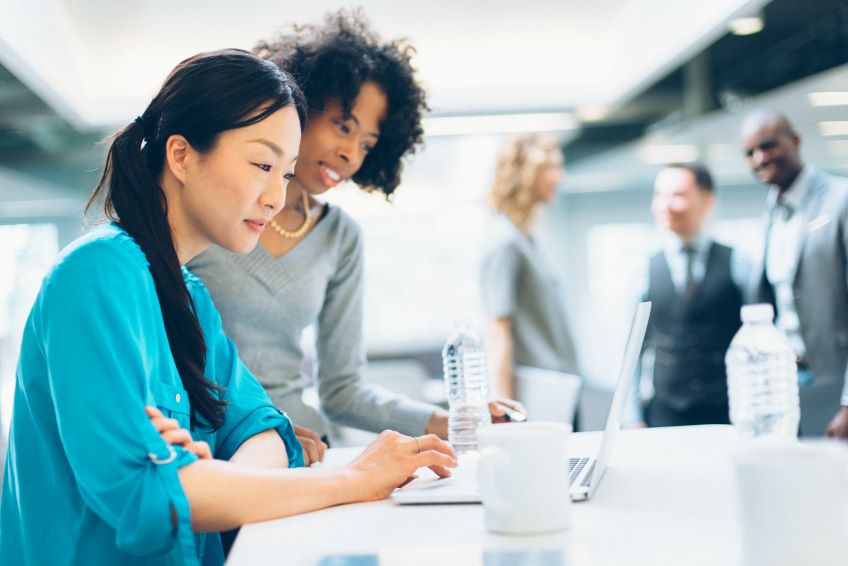 At Lumen, we believe unified communications and collaboration (UC&C) is vital to every business, not just the corporate world. But not every business has enough staff, or staff with the right knowledge and skillsets, to support a full UC&C implementation.
Lumen® Enablement Services (LES) for UC&C can be a challenge, especially for IT teams that are already overextended. That's why the LES portfolio of services simplifies UC&C for the customer, from adoption through rollout, as well as on-going maintenance and support.
Our service options include:
Adoption services: It's important to get off to a good start. Our end-user guides and job aids help employees get up to speed on UC&C quickly and serve as a reference as people become familiar with the tools and want to learn more. We can also conduct training or coaching sessions to help ensure success. You can choose which items you want individually or get all of the adoption services as a package.
Managed services: This is a set of behind-the-scenes operations and network services help keep your UC&C solution optimized and secure. These services delve into data analytics, and managing the cloud session border controller, tenant configuration and telephone numbers. If you're unsure whether you need help with these types of services, consider that about 96% of companies that are already using UC&C are interested in working with a UC&C managed services provider. Many businesses see managed services as an essential part of their UC&C solution.
Premises infrastructure consulting: For complex projects, our engineers can help to ensure that your existing infrastructure works with our cloud-based solutions, like Microsoft Teams, Zoom and Cisco Webex. You also get tiered technical support to resolve issues quickly.
SIP connected audio services: These services bring SIP voice into UC&C. You can take advantage of unlimited VoIP, global toll and toll-free dial-in, and much more.
We're adding a new service option to the portfolio in 2023, which will take even more burden off of IT teams. With our rollout of professional services, customers who purchase LES for UC&C will be able to have their solution deployed and configured remotely. Soon after order acceptance, you'll be assigned an Implementation Project Manager and a Solution Design Engineer. That team will work with your IT staff to determine your data requirements, design a UC&C solution that's right for your environment and then remotely deploy the solution for you.
You get real value with Lumen
It's smart to shop around for any technology that you want to add to your environment. You may already have a list of criteria upon which to compare vendors and help narrow your choices. As you evaluate UC&C providers, be sure to include experience, connectivity, reliability, commitment and cost effectiveness on your list.
UC&C has the potential to be used by every employee within your organization, contractors working with employees and even business partners. The UC&C solution has to operate seamlessly and meet high levels of performance. In this regard, experience counts. Lumen has been providing UC&C and the supporting technologies for years.
Lumen owns and operates a highly scalable, massive backbone infrastructure and global network. Network connectivity is continuously monitored and available 24/7, so your users have reliable access to the UC&C platform when they need it, wherever they work from. Your customers benefit as well, because your staff can focus on customer service and business functions, and not on network issues.
In addition to our core service options, our new professional services point to our commitment to our customers. We want your UC&C implementation to be a success. Our engineering and support teams are available from planning and design through deployment and maintenance, relying on best practices and industry standards throughout the process.
You don't have to abandon the investments you've made in your current infrastructure to incorporate UC&C. We work with you to customize a solution that's right sized and cost effective for your business. Whether you need help designing a solution, managing the service on your behalf or simply assisting your staff, we have flexible options and pricing to meet your needs. With 84% of organizations that already use a cloud-based UC&C solution satisfied with the cost, it's likely that you'll feel the same.
Learn more about Lumen Enablement Services for UC&C and ask a Lumen representative about our professional services.
This content is provided for informational purposes only and may require additional research and substantiation by the end user. In addition, the information is provided "as is" without any warranty or condition of any kind, either express or implied. Use of this information is at the end user's own risk. Lumen does not warrant that the information will meet the end user's requirements or that the implementation or usage of this information will result in the desired outcome of the end user. All third-party company and product or service names referenced in this article are for identification purposes only and do not imply endorsement or affiliation with Lumen. This document represents Lumen products and offerings as of the date of issue.
---
Trending Now
You may also like