How the "Wait and See" Can Easily Lead to Digital Darwinism
Posted On September 28, 2021
---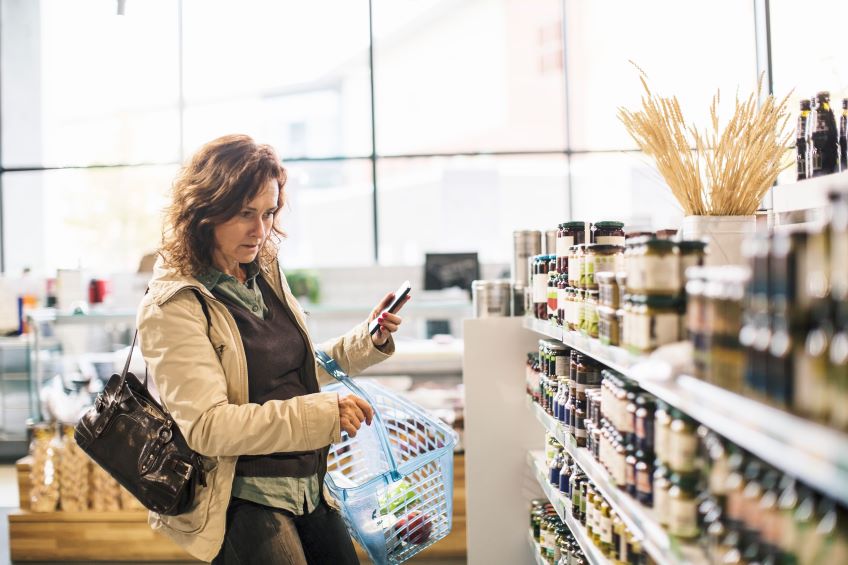 It has to be said. The retail industry can't seem to catch a break. For over twenty years, Amazon and online shopping and then mobile apps and D2C brands chipped away at traditional retail shopping demand. Consumer behaviors evolved and their expectations escalated as a result of consistent, real-time, personalized, and efficient experiences afforded by digital commerce.
Then 2020 happened, bringing with it a global pandemic, waves of retail shutdowns, divisive politics, and continually provoked and stirred emotions leaving people fearful, angry, and anxious about their health, the economy, and their livelihoods.
Suddenly, the long and winding road of retail disruption was faced with health and safety in addition to years of compounded challenges. For example, a 2020 Ipsos study reported that 61% of consumers feared getting sick from brick-and-mortar retail. McKinsey research also found that because of pandemic-induced closures and apprehension, e-commerce adoption accelerated by 10 years in a matter of months.
The pandemic expedited the need for digital-only and digital-first experiences. Customers too were disrupted. They had to learn how to become more and more digital-first because of having to either stay inside due to local mandates and/or for fear of getting sick.
Digital not only became a mandate for retailers everywhere. Digital unlocked the importance of consumer conveniences, personalized options, new experiences, and a cool factor largely missing from physical retail. In lockdown or shelter-in-place, consumers quickly learned that they were in control of finding the experiences that mattered to them. In fact, McKinsey found that 75% of customers had already experimented with a new brand, retailer, or site during the pandemic and that, 60% reported they were likely to continue forward with their new decisions post-pandemic.
This.is.game.changing.
Edge Computing Opens New Possibilities for In-Store Retail for Those That Don't Think Like Retailers
Edge computing represents not only an alternative path forward for in-store retail, but also one that's come at the right time, under the wrong circumstances. Retail space and physical retail experiences have to be reimagined for a digital-first world.
In 2020, Salesforce published the fourth edition of its "State of the Connected Customer"  report. Considering everything that's happened in the past year, combined with McKinsey's and IPSOS' research, it should come as no surprise that 88% of customers expect companies to accelerate digital initiatives. Furthermore, 69% said that they want companies to offer new ways to get existing products and services and 54% said that they also want new types of products and services.
Trying to digitize existing experiences is a solid step. But that's what's everyone has tried to do for 20+ years. There is no playbook for a post-pandemic world, yet. This is your chance to imagine a new future!
Imagine, as a consumer, taking a shopping list into a store and having an app visually direct you to everything. Or, think about a personal shopping robot that greets you and walks you around the store.
Picture walking through the doors and your mobile device, large display, or concierge (human or robotic) personally welcomes you, presents individual specials based on shopping and search history, and offers a quick start-like option to customize your experience.
Consider holding up your mobile device to a product and having relevant reviews and alternatives appear on-demand.
Envision being guided to new and fashionable garments just for you and walking up to a personal dressing room where those outfits are presented on you virtually. Those you love are then measured via AR and delivered to your room instantly to try on or simply walk out without having to check out.
These are just a few of the examples made possible by a little imagination and edge computing. All of the pieces are here today and can impact so much more than front-end customer experience. Edge computing can reimagine every aspect, front and back, of retail including loss prevention, asset tracking, inventory optimization, staff effectiveness, and smart supply chains. For example, one major retailer uses data collection robots to gather and transmit vast amounts of inventory data at low latency and high throughput without taxing store networks.
We're already seeing the tremendous progress at the edge from the likes of Amazon in its experimental physical stores. Amazon Go stores, for instance, let consumers walk in, take products off the shelf, and walk out without checking out or physically paying. The magic is in the app, computer vision, AI, and so much more that the consumer never sees or thinks about. Amazon is also piloting smart shopping carts that scan items as they're placed in the cart, checking out as consumers shop. Each represents an opportunity for real-time personalization in the moment.
I know. Some of you are reading this and thinking about privacy concerns, the creepy factor, and maybe even regulation. That's only normal.
The truth is that the Minority Report and Blade Runner and other excellent works of science fiction were in fact, futurists. The showed what was possible because they weren't beholden to the confines of traditional industries. Instead, they visualized a better world because of digital. Technology has finally caught up. Now, like science fiction, the consumer doesn't have to think about everything that goes on behind the scenes. They never have to think about the words "edge computing" or "personalization at the edge", instead, they'll just seek and enjoy progressive, personal experiences. As McKinsey's data shows, customer loyalty is already up for grabs. They're actively seeking better experiences.
One way to think about edge computing in retail applications is that technology is most meaningful and personal when it's invisible. The future of retail is about making the previously impossible or the unimaginable, possible. And, with imagination and courage to be bold, to be a trail blazer, everything is indeed possible.
The unwritten retail playbook in a post-pandemic world, is not a work of science fiction. It is very much a guide to an alternative future brought forth by a global pandemic. It needs its authors. It needs its forward thinkers and some imagination.
This blog is provided for informational purposes only and may require additional research and substantiation by the end user. In addition, the information is provided "as is" without any warranty or condition of any kind, either express or implied. Use of this information is at the end user's own risk. Lumen does not warrant that the information will meet the end user's requirements or that the implementation or usage of this information will result in the desired outcome of the end user.  ©2021 Lumen Technologies. All Rights Reserved. 
---
Trending Now
You may also like