Retail convergence: Unifying in-store and online technology for the future of shopping
Posted On January 11, 2023
---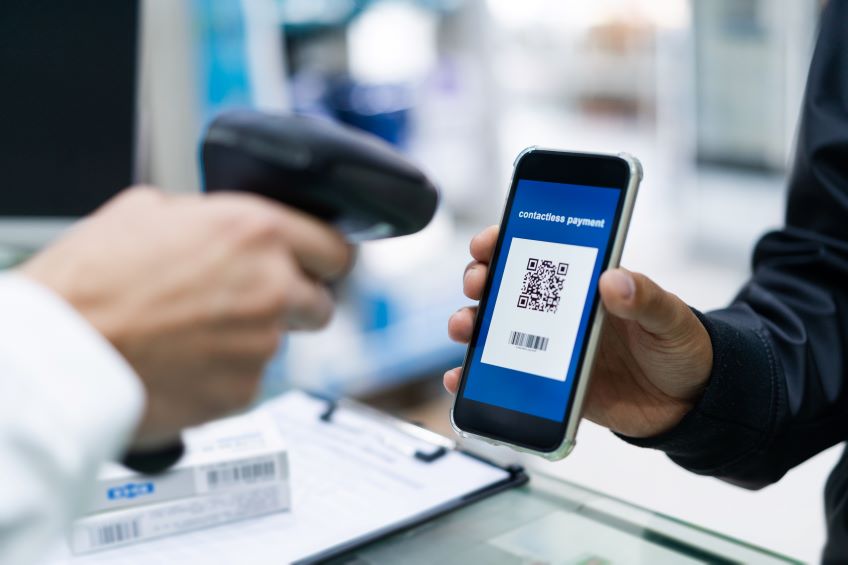 The past year's shopping trends, including holiday sales results, have confirmed: Physical retail is alive and well! After shifting shopping habits in recent years, consumers seem to be rediscovering the pleasures and convenience of the in-store shopping experience. Some chains are even expanding their physical footprints at rates faster than others are closing underperforming stores. And 2023 looks like it will accelerate those trends.
That is not to say that online retail is suffering any hiccups. Rather, we are all omnichannel shoppers now. And by the end of 2023, the word "omnichannel" may be seen as simply redundant. The shopping experience is converging across all channels, turning us all into "shoppers" again regardless of how we go about it, and retailers who deliver one, seamless brand experience across channels stand to maintain and grow customer loyalty.
Invest, innovate, protect
It's up to retailers to optimize at least three aspects of their hybrid approach to technology to be ready for and benefit from the further convergence of in-store and online retail.
Enable the omnichannel shopping experience: After years of e-commerce focus, retail locations may need new technology investments to innovate the customer experience. Personalization of that experience can begin as soon as the shopper enters the store through cameras or Wi-Fi beacons that recognize their phones. Innovations that have worked online can be modified for the store environment through kiosks, push notifications including coupons, and AR/VR efforts.
Offer multiple shopping and delivery options: Retailers can no longer distinguish between the channels, because shoppers certainly don't. Shoppers expect to be able to Buy Online and Pickup in Store (BOPIS), Buy Online and Pickup at Curbside (BOPAC) and Buy Online and Return in Store (BORIS). These innovations require online, warehouse and storefront systems to work seamlessly, with data flowing in all directions at once. Retailers have experimented with accelerated checkout in a grab-and-go style. Such innovations put a premium on deploying the Internet of Things (IoT) and real-time analytics throughout the store. Supply chains need to be nimble to keep the shelves and warehouses filled.
Enhance security to protect customers, systems and brand loyalty: Brands take years to build, but one security breach can destroy them overnight. Customer data is flowing throughout this converged retail system. Security Operations Centers (SOCs) can enhance the security of the entire system, watching for anomalies. Distributed Denial of Service (DDoS) attacks can cripple an e-commerce engine – or serve as distractions from more serious breaches involving customer data. Cameras and other in-store devices can enhance the physical security of the stores. With so many channels and purchase/pickup/return options, retailers must also guard against fraud as perpetrators hope to exploit data gaps and processing glitches between the channels.
This new retail era of converged channels requires coordinating many moving parts. A piecemeal effort inevitably leaves gaps that make retailers vulnerable.
The integrated retail platform
The Lumen platform delivers an agile and integrated approach to placing your workloads anywhere where performance matters. This is built on the foundation of our award-winning global backbone and integrated with Security, Edge Compute, Major Hyperscalers and Collaboration services. A sandbox for amazing things! With this core platform already in place, Lumen works with a large ecosystem of technology partners to tailor solutions for specific customers including some of the largest retailers in the industry. This platform and ecosystem approach enables a flexible, scalable system that can cover one store or thousands, local or national in scope.
With Lumen's edge cloud facilities collocated to meet nearly all U.S. enterprise demand within 5 milliseconds of latency, many aspects of modern retail infrastructure can be provided as a service, so stores can further reduce their infrastructure footprint while gaining tremendous IT agility. Because Lumen is a major provider of Internet, we constantly monitor our network for bad actors that may do harm to your business. Our approach to securing your network is unparalleled because we see and can act on security attacks before their can impact our clients. Additional enhanced AI services, workflow automation technologies can be layered on top of that secure base for a specific retail situation. To address in-store fraud, Point of Sale (POS) systems can be configured to check inventory, sales history and other data to flag potential fraud.
How will you compete in the era of converged retail channels? Let's map out a plan together.
This content is provided for informational purposes only and may require additional research and substantiation by the end user. In addition, the information is provided "as is" without any warranty or condition of any kind, either express or implied. Use of this information is at the end user's own risk. Lumen does not warrant that the information will meet the end user's requirements or that the implementation or usage of this information will result in the desired outcome of the end user. All third-party company and product or service names referenced in this article are for identification purposes only and do not imply endorsement or affiliation with Lumen. This document represents Lumen products and offerings as of the date of issue.
---
Trending Now
You may also like