5 ways manufacturers are creating impact with edge computing
---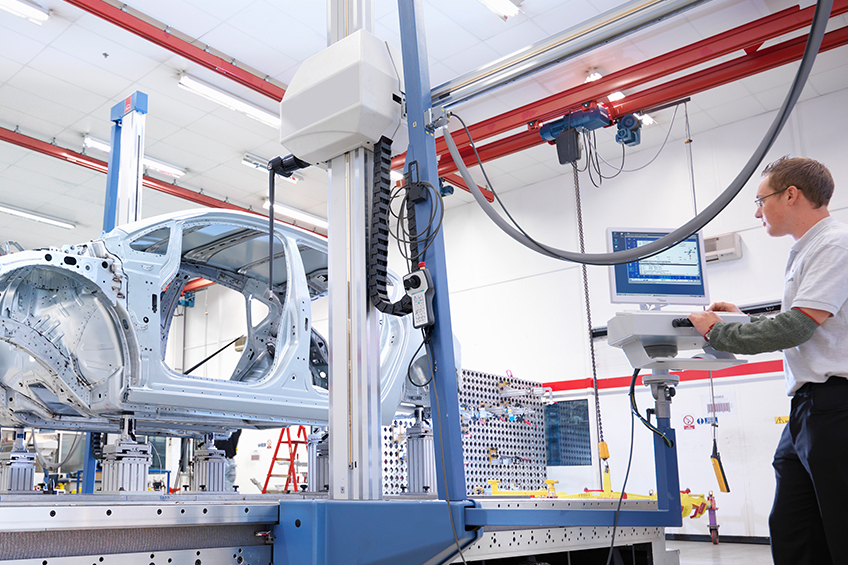 Advances in technology are transforming the manufacturing industry at a level that rivals Henry Ford's development of the assembly line over a hundred years ago. More and more manufacturers are turning to edge computing to improve workflows and product quality while cutting downtime—all helping to minimize costs, maximize revenue and enable the all-important competitive advantage. In this post, we look at a few ways manufacturers are seeing these benefits on the factory floor and the bottom line.
The future of manufacturing is here
Gaining (and maintaining) a competitive advantage is paramount to today's manufacturers. They're finding that using data to continually improve process efficiency is important to achieving that goal.
With the Internet of Things (IoT) generating mammoth data sets, manufacturers face a number of issues, such as:
High latency
Data bottlenecks
Bandwidth congestion
Unlike cloud architecture, edge computing gathers and processes critical data closer to where users and endpoint devices intersect—all the while complementing both cloud computing and the IoT.
By moving more computing tasks to their network's edge, manufacturers are finding they can increase speed and operational efficiency. What's more, they're seeing a new level of agility on the factory floor.
Efficiency and profitability at the edge
Robots, sensors, high-definition cameras, autonomous vehicles, immersive augmented reality and virtual reality (AR/VR) experiences—these are just a few of the innovations transforming manufacturing today. And every one of them demands high-performance, low-latency connectivity and compute to support the real-time inspections, insights and actions that will keep your plant running smoothly and profitably.
This type of environment is possible only when the devices generating factory floor data are located closer to the compute. Edge computing takes memory and computing out of the traditional data center and moves them closer to locations where they're needed. This can include workstations, cameras and sensors throughout the production line.
With edge computing, the data from these apps is more efficiently collected, stored and processed than can be done in the cloud or an on-premises data center.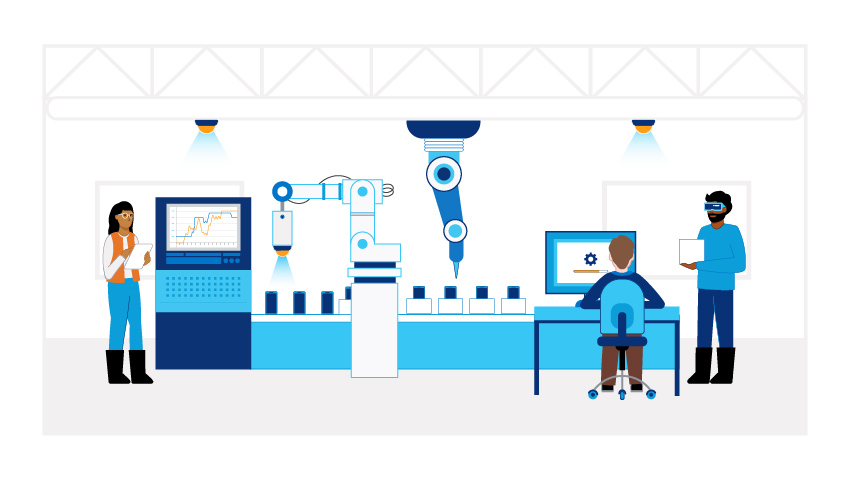 Figure 1: Manufacturers are finding that edge-powered applications like predictive maintenance, automated inspections, condition-based monitoring, real-time process control and guided workflow with AR can lead to improved workflows, better product quality, less downtime and increased revenue.
5 edge use cases transforming manufacturing
We partnered with the global management consulting firm McKinsey to look at manufacturing—and its trends in edge computing. Through interviews with IT professionals from leading manufacturers, we uncovered five innovative edge uses cases where companies are finding potential benefits such as improved workflows, better product quality, less downtime and increased revenue.
1. Predictive maintenance
By closely monitoring the condition of plant equipment, taking advantage of AI/ML with equipment sensors and other data, equipment issues can be addressed before they lead to unplanned downtime and expensive repairs. Processing data locally, edge lets manufacturers reduce expensive ingress/egress costs associated with public cloud to optimize total cost of ownership (TCO) by up to 30%.1
2. Automated inspections
Manufacturing quality processes can be improved by replacing sampling with continuous optical inspections using high-speed cameras. Edge computing gives manufacturers the low-latency processing needed to collect, analyze and act on production-line images in real-time. It's been found that real-time optical inspection can increase throughput by up to 10%.1
3. Condition-based monitoring
In the complex manufacturing plants of today, faults must be identified as soon as possible to avoid costly unplanned downtime. Using sensors to monitor an asset in operation, collected data can be used to establish trends, predict equipment failure and estimate an asset's remaining life—reducing unplanned downtime by up to 90%.1
4. Real-time process control
Aberrations in high precision manufacturing processes can derail the assembly line, leading to a significant loss in yield and reduced product quality. Leading manufacturers are turning to edge to monitor their processes and make automatic adjustments in real time, and some are seeing improvement in product quality of up to 25%.1
5. Guided workflow with AR
As workforce demographics change, companies are turning to remote over-the-shoulder assistance supplemented with AR technology to quickly onboard a younger workforce—and help senior operators be more effective with their time. Edge computing's low latency can provide a smooth, lag-free video feed for labor optimization and a potential reduction in the operator FTE budget of up to 80%.1
A competitive edge for manufacturers
Staying competitive in modern manufacturing requires a digital infrastructure that is fast, secure, easily scalable and ready to support next-generation technologies.
As a pioneer in the edge computing market, we're focused on helping manufacturers to keep things running at peak performance. Lumen Edge Solutions can help manufacturers collect real-time data from the factory floor and act on that data to monitor processes, observe equipment and make any necessary adjustments.
The ability to bring edge computing solutions to the factory floor with near-zero latency gives you the speed and reliability you need to stay ahead. Additionally, our edge solutions are part of an advanced application architecture that includes networking, security and collaboration designed to accelerate results throughout your organization—powered by our global fiber network.
EXPLORE EDGE FOR MANUFACTURING
1 McKinsey manufacturing expert interviews, January 2022
This content is provided for informational purposes only and may require additional research and substantiation by the end user. In addition, the information is provided "as is" without any warranty or condition of any kind, either express or implied. Use of this information is at the end user's own risk. Lumen does not warrant that the information will meet the end user's requirements or that the implementation or usage of this information will result in the desired outcome of the end user. This document represents Lumen's products and offerings as of the date of issue. Services not available everywhere. Business customers only. Lumen may change or cancel products and services or substitute similar products and services at its sole discretion without notice. ©2022 Lumen Technologies. All Rights Reserved.
---
Trending Now
You may also like