5 edge computing use cases revolutionizing retail
---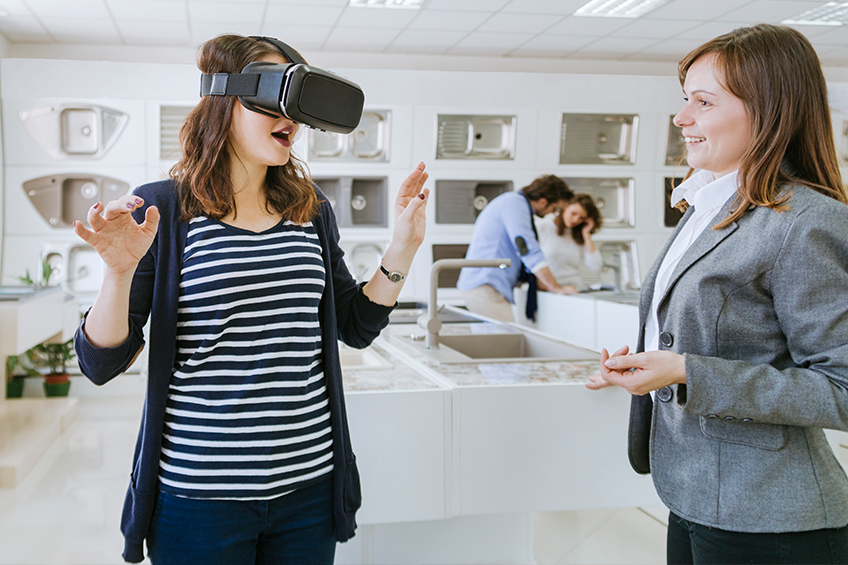 To compete in an increasingly digital marketplace, retailers are looking for ways to replicate online customer experiences in brick-and-mortar stores. Edge computing is emerging as an essential component of new strategies designed to bring shoppers back to physical stores. Learn how the edge is transforming retail, explore five edge use cases delivering promising outcomes for brands and discover an edge solution built to enable next-gen retail innovations.
More than just a transaction
Today's consumers expect superior customer service and exceptional shopping experiences. As brick-and-mortar stores seek to win back shoppers, they need new and engaging methods to maintain and grow brand equity while streamlining operations and optimizing revenue.
Imagine this scenario:
You walk into your favorite store and are instantly recognized because you opted into the retailer's loyalty program and registered your mobile device
A notification on your phone offers you a personalized discount on an item of clothing you viewed online
You try the item on using an augmented reality (AR) headset or virtual mirror
You pay for the item and take it home without waiting in a checkout line or interacting with a cashier
This type of seamless shopping experience is the future of retail. And edge computing is helping to make it a reality for all types of merchants, from local retailers to global brands.
Edge is a must-have for retailers
To implement these advances, retailers need a better way to capture, analyze and act on the vast amounts of data generated by customer behavior—and continuously acquire new and better data to help grow their business.
Many of the innovations transforming retail require high-performance, low-latency connectivity and compute to support real-time transactions, insights and actions. And this type of environment is possible only when the devices generating shopper and store data are located close to the end users who are interacting with them.
Edge computing allows retailers to bring computing power nearer to where data is generated, such as workstations, kiosks, beacons, cameras, point-of-sale systems and sensors. Data from these on-premises edge devices can be analyzed in real time and delivered back to store employees in the form of reports and alerts, while other data from multiple retail sites travels to the edge cloud and/or public cloud where it helps optimize predictive models and analytics across the enterprise.
Thanks to its ability to collect, store and process data more efficiently than standalone cloud or on-premises data centers, the edge is fueling the always-on, data-driven needs of new retail use cases.
Retail edge use cases that get results
Global management consulting firm McKinsey & Company researched retail trends, including how brands are adopting edge technology. Interviews with retail experts revealed five applications of edge computing that typically drive more satisfying customer experiences while optimizing a store's bottom line.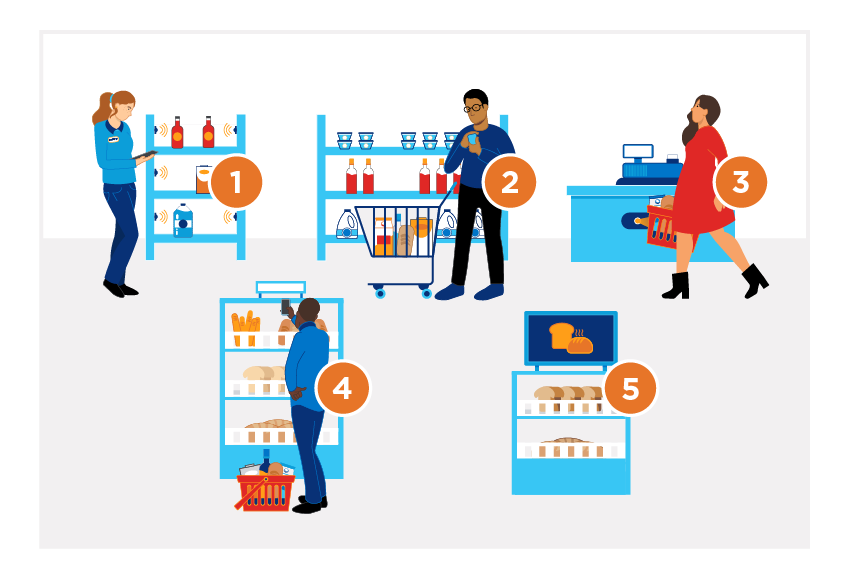 Figure 1: Retailers are discovering that edge-powered applications such as inventory and fraud management, personalized promotions, contactless checkout, VR-enabled shopping and digital signage can help drive down costs while improving customer experiences.
Inventory and fraud management
Edge-enabled, real-time video analytics are helping stores enhance security and make demand-based inventory decisions that have reduced shrinkage by as much as 20 percent, according to retail experts interviewed. Data from hand-held RFID devices and camera footage is analyzed in the cloud for actionable insights, generating alerts that notify staff of potential security hot spots and items requiring restocking or price markdowns.1
Real-time promotions
Brands are also recognizing the need to engage customers with edge-powered, personalized in-store experiences comparable to those offered online. Using in-store Bluetooth beacons powered by edge servers, a mobile app on the shopper's device triggers real-time offers based on the person's location in the store and their previous purchases. Interview participants reported these interactions drove 20 to 50 percent increases in market basket size.1
Contactless checkout
Convenience and grocery stores interviewed experienced a 4 to 5 percent revenue uplift from cashier-less checkout enabled by computer vision, artificial intelligence (AI) and machine learning (ML). Sensors and cameras track customers as they select items and automatically charge purchases via apps on shoppers' phones—delivering an efficient, touchless purchase experience.1
VR-enabled customer experience
Interactive experiences that allow home improvement store customers to view and try products such as kitchen cabinetry, appliances, tile and power tools using in-store AR/VR technology are generating positive results for retailers—including a 20 to 30 percent increase in store traffic, according to the retailers interviewed.1
Digital signage
Food and beverage companies are turning to the edge to engage customers at the point of purchase by offering dynamic content on digital signs—including videos, graphics and animations. For example, brands interviewed by McKinsey reported a 20 percent or greater increase in brand awareness when adding digital signs to social media ad campaigns
Advanced applications like these need a digital-ready infrastructure that is fast, secure, easily scalable and designed to support emerging use cases powered by next-generation technology.
Deliver seamless in-store experiences
The future of retail starts with Lumen Edge Solutions, which empower you to quickly obtain real-time customer data and market insights, then act on that knowledge to help drive down costs while meeting the stringent demands of today's shoppers.
As a pioneer in edge computing, we are focused on helping you power retail innovations not possible in the cloud or on-premises data centers alone—including virtual shopping, real-time analytics and intelligent inventory management—with infrastructure designed to support high-bandwidth applications such as AI, machine learning and augmented and virtual reality.
Our ability to bring near-zero-latency compute to brick-and-mortar stores gives you the speed and agility to place data-intensive applications in the right location for the right performance. And our edge is part of an advanced application architecture that also includes hybrid cloud, networking, security and collaboration designed to accelerate results throughout your organization—all powered by our global fiber network.
Learn how to harness the power of the edge to win customer loyalty and help grow revenue.
1McKinsey retail expert interviews, January 2022.
This content is provided for informational purposes only and may require additional research and substantiation by the end user. In addition, the information is provided "as is" without any warranty or condition of any kind, either express or implied. Use of this information is at the end user's own risk. Lumen does not warrant that the information will meet the end user's requirements or that the implementation or usage of this information will result in the desired outcome of the end user. This document represents Lumen's products and offerings as of the date of issue. Services not available everywhere. Business customers only. Lumen may change or cancel products and services or substitute similar products and services at its sole discretion without notice. ©2022 Lumen Technologies. All Rights Reserved.
---
Trending Now
You may also like