The Coming Retail Renaissance
Posted On February 8, 2021
---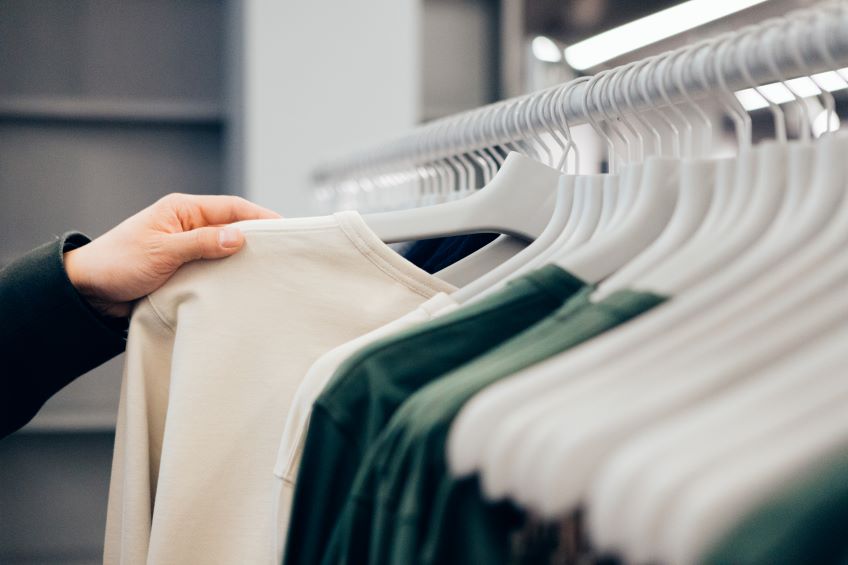 The retail apocalypse has left retailers scrambling, for years, to innovate forward. No amount of sales, next-gen tech, or masks and sanitizer is going to suddenly make traditional in-store and shopping mall experiences shine like they once did.  Something new and innovative is needed. Consumers have come a long way since the dawn of Internet 1.0. Retail mindsets and business models though haven't kept up. Even before the pandemic, disruption was crashing in on multiple fronts, fresh and compelling direct-to-consumer (D2C) brands, shifting consumer behaviors and preferences, mobile and e-commerce services introducing new conveniences and choices, and the tired retail and shopping mall designs. Now in a time of COVID-19, and among store closures and lockdowns, retailers have a unique moment for reflection, a chance to rethink the concept of retail space and experience to digitize and design the blueprint for the future of retail…today.
The truth is that COVID-19 accelerated digital Darwinism, the evolution of technological innovation and transformation and the market's demand for digital-first and personalized customer experiences. Yet, new technologies, while promising, weren't a means to an end in their own right. To excel beyond mere digitization and modernization, retail leaders must become architects of a new model for these new technologies to then enliven more relevant and in-demand experiences. The only way for retailers to compete for the future is to think beyond the pandemic, beyond shiny objects such as AR/VR and digital basics such as curbside and BOPIS, and act now to survive and thrive. Retailers can start by reimaging in-store retail experiences and powering real-time, personalized engagement that intentionally blurs the line between physical and digital (phydi) customer experiences. Edge computing represents an opportunity to deliver Amazon-like personal experiences, in the store, as people shop.
Retail on the Edge: Pandemic Disruption Spotlights the Need for a Different Retail Innovation Playbook
Even though it might seem counter-intuitive to invest in innovation right now, it is the very thing that can expedite transformation and opportunity.
Edge computing is an advanced way to leapfrog brick-and-mortar competition while giving in-store retailers the ability to introduce new value to customer experiences and more effectively compete with online counterparts.
Edge computing is just that, computing at the edge, in the same place or the closest place to the source of data and processing. With the proliferation of the Internet of Things (IoT), sensors, beacons, devices, plus computer vision, AI, and also the rise of 5G in consumer mobile devices, in-store opportunities to personalize customer experiences are limited only by the imagination. With every new "edge" implementation comes new needs for processing, analytics, and also CX architecture to enable previously impossible or undefined customer touchpoints. The key is not just in the technology, but more so in the retailer's capacity to think differently. While it's easy to ask retail executives to "act like a startup," it's very difficult to do when all you know how to do is think like a retailer.
Perhaps another option is to mindfully embrace a new perspective, one of their customer. And while having a customer-centered approach is not uncommon, it is rare to actually become the customer as they evolve. I call this shifting from a customer experience mindset to one of the "customer's experience." The apostrophe "s" forces us to see the world through their eyes and screens. With every new experience they have, especially those that are digital, personalized, and efficient, become the standard for all engagement, in every industry and scenario, including retail.
There's something to learn from Disney when it comes to the customer's experience. Design for what you want people to experience based on what they love to experience.
Perhaps retailers could think more like Disney's Imagineers. Rather than just think about smart mirrors, in-store appointment scheduling, dynamic shelf displays, contactless PoS, innovative dressing rooms, retailers can think about shopping as developing a new theme park or a new attraction. That's what Imagineers do. They dream and build guest experiences that evoke an emotional sentiment and response, one that combines digital and physical engagement to deliver entertainment and happiness.
This blog is provided for informational purposes only and may require additional research and substantiation by the end user. In addition, the information is provided "as is" without any warranty or condition of any kind, either express or implied. Use of this information is at the end user's own risk. Lumen does not warrant that the information will meet the end user's requirements or that the implementation or usage of this information will result in the desired outcome of the end user. All third-party company and product or service names referenced in this article are for identification purposes only and do not imply endorsement or affiliation with Lumen. ©2021 Lumen Technologies. All Rights Reserved.
---
Trending Now
You may also like