Environmental change requires architecting for flexibility
---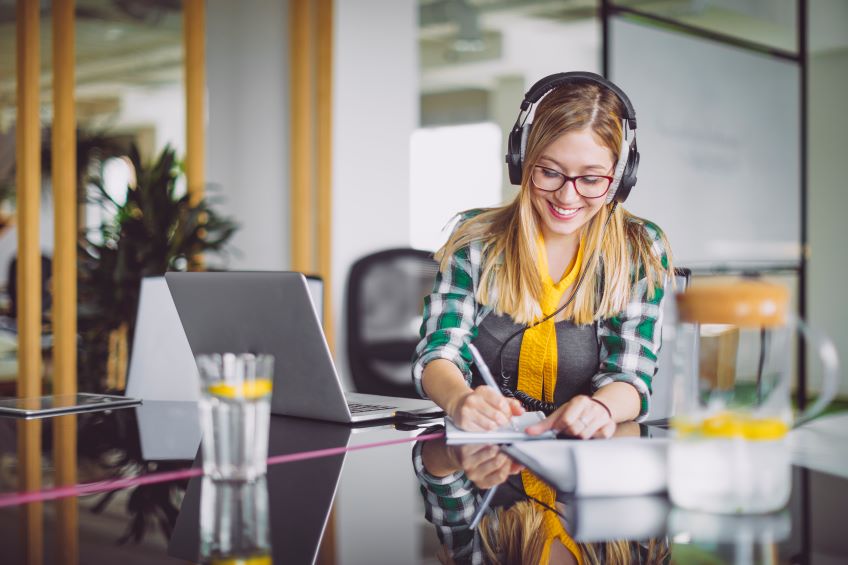 The last two years underscored the uncertainty and fluid nature of our organizational environments. The environment changed and the way we work changed. The natural world knows this phenomenon well. Environmental disruptions like hurricanes or landslides can change the flow of rivers, diverting their course or causing them to flow backwards. Our enterprise-level IT architectures bear a striking resemblance to those natural phenomena.
The pandemic was an environmental disruption on any number of fronts. Think about how many natural flows of business changed. Traffic patterns changed since we weren't driving into the office. Commerce shifted online in a huge way. And data flowed through organizations in new ways.
While the economy has performed surprisingly well in the last couple years, things are now opening up into some new normals. Some workers are going back to the office. Some are staying at home. Some will split their time and road warriors will be back on the road.
And data flows will change once again. It's worth considering some of the implications of these changing data flows, both architecturally and from a cost standpoint.
Business reconfigured
We are now working in a different environment than before the pandemic. We put a lot of things in place to deal with a work-from-home world. Some of that will need to be revisited. It might have been done hastily assuming it was temporary, but the hybrid workforce needs a more solid foundation now. Some of that architectural innovation might have to change because it doesn't match the configuration of the business going forward.
Data will be produced, consumed and acted on in new places. That changes some of our architectural assumptions. Until recently, all data made its way to the cloud where magic happened, whether that was artificial intelligence (AI) processing for insights or just cheap storage.
However, most of the points of action in an organization are at the edge. Using all that data stored in the cloud incurs egress charges. The more active data you have, the more it costs you to use it. Keeping active data at the edge can reduce costs in addition to lower the latency involved in using the data and applications associated with it. More data collection and analysis at the edge enables you to just store the good stuff in the cloud.
Environmental change is a constant
Along with this rediscovery of the edge and the value of decentralized computing, we learned another important lesson in the last couple of years: the environment is constantly changing in small ways and large disruptions will happen again at some point.
The state of new normal will only last until the next normal takes hold. No one wants to get locked into one way of doing things. You have to architect for flexibility.
For instance, how does your branch office or satellite site connect to your network? If it's through a proprietary box, many of your peers are rethinking that approach. The technology vendors who traditionally sold those boxes as part of their software suites are rethinking that part of their business as well. Hardware design and support is a low-margin business when the real value they provide is in their software.
As we upgrade networks and help businesses assess where they're going, Lumen is swapping out many of those dedicated interface devices with much more flexible x86-based gear. Put simply, it can run any software so you're not locked in when the environment evolves or the data river changes course again.
That x86 machine can also run a broad suite of applications so it increases the capabilities available in that site – and along your network edge as a whole. It can increase persistent data at the edge or offer an application lift for a given site. It builds on the success of edge compute. Edge compute facilities expand what's possible beyond simply relying on the cloud and these highly capable systems extend that flexibility right into your branch office.
How does your data flow?
As the economy moves forward, organizations and business models are going to experience rapid evolution, just like they did over the last two years. It will bring many challenges, yet each of those obstacles hides a real opportunity to enhance the underlying business architecture.
And it starts with understanding how your data flows in the current environment. Where is it produced? Where is it analyzed? Where is it consumed, either by your staff or customers? And most importantly, what environmental changes do you see in the future that you can start planning for today?
Do you see the next environmental disruption on the horizon? Let's plan for it together.
This content is provided for informational purposes only and may require additional research and substantiation by the end user. In addition, the information is provided "as is" without any warranty or condition of any kind, either express or implied. Use of this information is at the end user's own risk. Lumen does not warrant that the information will meet the end user's requirements or that the implementation or usage of this information will result in the desired outcome of the end user. All third-party company and product or service names referenced in this article are for identification purposes only and do not imply endorsement or affiliation with Lumen. This document represents Lumen's products and offerings as of the date of issue. Services not available everywhere. Business customers only. Lumen may change or cancel products and services or substitute similar products and services at its sole discretion without notice. ©2022 Lumen Technologies. All Rights Reserved.
---
Trending Now
You may also like