The Move Towards Decentralized Edge Computing
Posted On December 1, 2020
---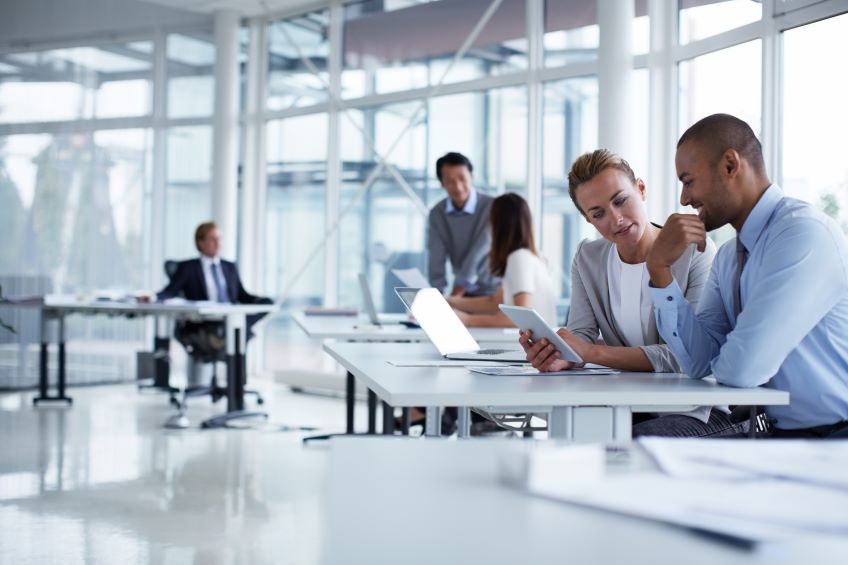 The growth of connected devices is causing a fundamental change in how organizations acquire, analyze and act on data in today's digital world. For years, the optimum way for providing devices access to data was through data centers – a cloud-centric methodology that enabled and grew our connected lifestyles. However, as we continue through the Fourth Industrial Revolution, new challenges with connectivity have emerged from this centralization approach that are affecting the ability for organizations to drive growth or innovation, revenue or improvements, and performance.
The Fracturing of Centralized IT
Despite once being a revolutionary solution for IT or OT, centralizing data into large cloud storage solutions is no longer beneficial to the millions of apps and devices that require real-time feedback. As a result, the highly centralized IT solution we have grown to rely on is starting to fracture.
For one, there is a large lag time between the collection and processing of data. Additionally, the transfer of data from the processing center to the end user consumes significant bandwidth, increasing time even more with data processing and transferring times. This will only continue to increase as more IoT devices continue to come online.
To put it into perspective, in 2020 experts estimate that 31 billion IoT devices will come online. That is up 343% from 2018 and will continue to grow exponentially. The volume of data these devices will continue to transfer is massive, causing further latency issues. For devices or apps that rely on those milliseconds to make real-time decisions, like an autonomous car or an application in charge of monitoring fluctuations within a manufacturing plant, it's valuable data and time that matters.
Take for example, the future of our cities. Utilizing edge computing solutions, cities gather and process gigabytes of data from motion detection sensors and facial tracking devices on the edge rather than waiting on delays in relaying that information back to a centralized location. This provides better situational awareness and accuracy for emergency responders and law enforcement officers.
Adoption of Edge Computing
In order to overcome the limitations associated with an overburdened centralized approach, many organizations have now turned towards edge computing to remain competitive through acquiring, analyzing, and acting on data faster than ever before. Meaning, since new technologies need split-second response times, enterprises are now moving the workloads that support these applications closer to where the interactions occur. As a result, organizations can overcome the inefficiencies and challenges associated with centralized solutions by eliminating the latency and broadband challenges they face.
Leveraging Edge Computing Solutions
However, despite the move to edge computing, organizations must recognize that not all edge solutions are the same – just as not all centralized solutions are created equal.  Organizations need the flexibility to pick and choose from edge service offerings best suited for their workload that bridges cloud, data centers, managed services, network storage, and connected security. It should also integrate into a global fiber network and centralized cloud solutions, offering even greater scalability and maximize value by delivering:
High-performance, multidimensional experiences
Scalable resources close to data for faster response times and improved interactions
Connected security to minimize the attack surface
Automation for data management
Managed operations
Complete support for hybrid cloud environments
A centralized IT solution revolutionized the digital world by bringing connectivity to customers and agencies. The advantages inspired new technologies that collect data like never before, bringing new challenges with it. But with edge computing solutions that decentralizes bandwidth-intensive data and latency-sensitive applications by bringing them closer to the user, enterprises are able to acquire, analyze and act on data like never before, differentiating themselves amongst competitors and the marketplace.
Want to learn how Lumen Edge Computing Solutions differ from others by creating an offering that is unique to your business?
This content is provided for informational purposes only and may require additional research and substantiation by the end user. In addition, the information is provided "as is" without any warranty or condition of any kind, either express or implied. Use of this information is at the end user's own risk. Lumen does not warrant that the information will meet the end user's requirements or that the implementation or usage of this information will result in the desired outcome of the end user. This document represents Lumen's products and offerings as of the date of issue. Services not available everywhere. Business customers only. Lumen may change or cancel products and services or substitute similar products and services at its sole discretion without notice. ©2020 Lumen Technologies. All Rights Reserved. 
---
Trending Now
You may also like