Edge computing innovations to meet federal government missions
---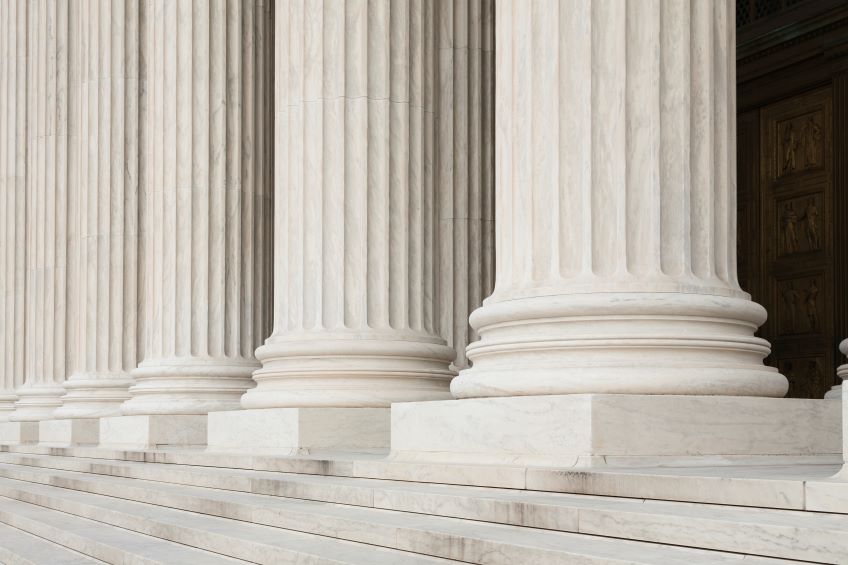 Government today is both centralized and distributed. For all the halls of power around Washington, D.C., there are thousands of government employees in offices big and small – and now working remotely from home – all around the world. With the advent of new and more devices creating the Internet of Things (IoT), the distributed nature of government today extends to sensors monitoring the climate, assets in motion and countless other points of data that need to be collected or actions to be taken to serve citizens.
Government IT staff have put a lot of effort into cloud migration in recent years. That centralizing effort is happening alongside a huge expansion at the edge of the network. So, just like agencies themselves, government IT architectures need to be centralized, distributed and innovative. Nowadays it's necessary to ensure application performance virtually anywhere, enhance security and avoid complex routing that can be both expensive and increase latency. Modern technologies are needed to allow agencies to move at top speeds as their missions evolve.  Innovative ways to collect data and bring it to an edge node are also being explored and integrated into solutions.
The Lumen Platform is designed for just this kind of architecture through its integration of adaptive networking, edge compute, connected security and collaboration services. We are able to bring cloud-like, shared features and capabilities to the edge that are increasingly important to government agencies for efficiency and security.
Lumen recently participated in a FedInsider webinar alongside Gerald Caron, Director of Enterprise Network Management with the State Department, and Frank Indiviglio, Deputy Director of High-performance Computing Communications with the National Oceanographic and Atmospheric Administration (NOAA).
The main topic was edge computing in the public sector. Each of the participants have needs that edge computing can address and there are common use cases across many agency missions.
From weather modeling to embassy security
Edge computing helps customers to acquire, analyze and act on data. NOAA is a great example of an agency with that need. According to Indiviglio, 3.5 billion data points go into a daily weather forecast. That data is collected from satellite radar and numerous sensors around the world so forecasters can create their weather models. By modernizing applications and tools at the edge, forecasters can speed up delivery and improve accuracy of that data to provide a more refined, tailored forecast for a particular area. Edge compute facilities can improve data collection and do immediate processing so that only relevant data is sent to the cloud. Applications at the edge can also help forecasters make use of NOAA's data without suffering from latency as application data travels long distances from cloud data centers.
In contrast, the biggest hurdle at the State Department is securely moving and managing the data collected from its varied embassies and assets around the world. Protecting that data is critical and often means routing it through centralized data centers for security purposes. Modernizing that infrastructure will allow the department to push some processing out to the edge, which will reduce the amount of data that needs to be transmitted throughout the network. Updating and modernizing the agency's network architecture will help those representing our nation to take advantage of both cloud resources and the responsiveness of edge computing – without sacrificing either speed or security.
These two innovative solutions discussed on the webinar show how agencies can reduce latency for mission applications by storing data to the edge. Other examples involve alerting systems, robotic tools and supply chain security. These are complex, integrated solutions, but they all are built around the edge infrastructure.
It ultimately comes down to creating a better environment for citizens to interact with the government. And the way we do that is by thinking through what is best for a particular application and how its users interact with it. For some, that may be in the cloud. Others will need to be in a controlled private data center, and some will operate best at the edge of the network.
Thinking through the architecture – from the cloud to the edge and back again – is part of the next transition for government IT. This is one of the benefits of the partnership between industry and government in action. At Lumen, we have seen many technology transitions over the years. This move to the edge is particularly important. It will create a new foundation for the centralized and distributed functions of government with an architecture that truly reflects that mission.
Learn more about Lumen edge solutions designed for the federal government.
This content is provided for informational purposes only and may require additional research and substantiation by the end user. In addition, the information is provided "as is" without any warranty or condition of any kind, either express or implied. Use of this information is at the end user's own risk. Lumen does not warrant that the information will meet the end user's requirements or that the implementation or usage of this information will result in the desired outcome of the end user. All third-party company and product or service names referenced in this article are for identification purposes only and do not imply endorsement or affiliation with Lumen. This document represents Lumen products and offerings as of the date of issue.
---
Trending Now
You may also like