Bringing the Power of Edge Computing to Federal Agencies
Posted On January 13, 2021
---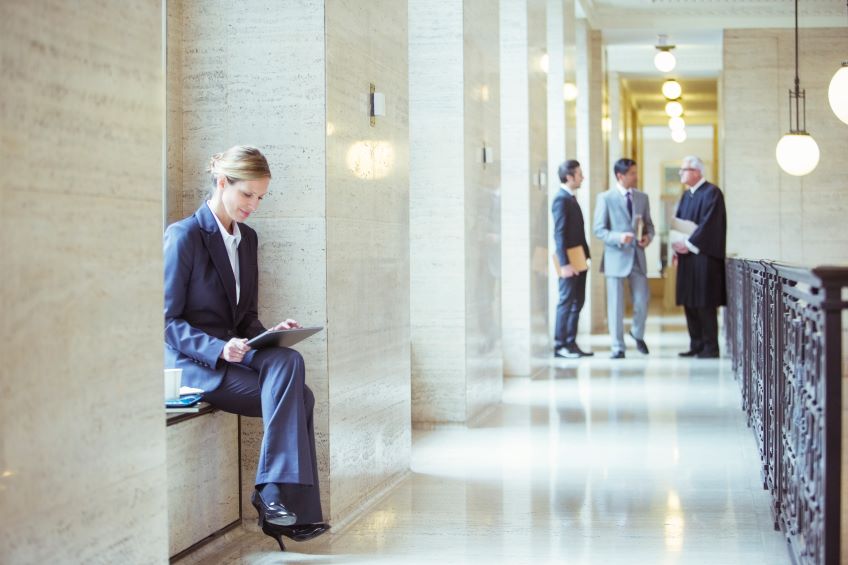 In science fiction, from Star Trek to Star Wars, the protagonists always hold small devices in their hands which they use to diagnose illnesses, cast holograms, or fire on foes. That's great stuff but for the geeks among us, we want to know what would be powering all those devices and data? It's a fine example of the importance of the underlying network and edge computing, taken to the nth level.
We may not be at that point yet, but edge computing is beginning to make a big difference in the business of government. Putting an increasing amount of processing power into the hands of frontline workers who are performing critical tasks offers a lot of advantages, especially if they don't have to head back to some central location to do all of the heavy processing work.
Encouraged by both executive branch and congressional directives to modernize their IT systems and capabilities, both civilian and military agencies are looking to optimize for efficiencies while expanding their ability to serve the public. Federal agencies are transforming their operations by using digital strategies that allow them to be connected to citizens, other agencies and private industry partners at all times, virtually anywhere in the world. A big key to their success is how much data and processing power government agencies can push out to the edge, giving workers the computing power that they need when they need it, and just as importantly, where they need it.
The pandemic changes the workplace to the workspace
Historically, the federal government has been slow in adopting advances in IT that would have empowered changes in their workspaces. The concept of working remotely – or working from home – did not fit in well with the existing infrastructure of most agencies. That changed in 2020, because just like the private sector, the government sent its employees home to telework as a way to keep them safe when the COVID-19 pandemic struck.
But the public sector has specific, unique concerns when it comes to security, access to information and quick response to rapidly evolving events. Citizens' private information, national security and law enforcement data all have to be shielded, while the underlying networks themselves must be protected from intrusions made more possible by the vast expansion of potential entry points that come with a remote workforce.
On the plus side, federal employees working from home get the benefits of more flexibility in their lives, less time wasted on commuting and the potential for a greater focus on important projects without the typical distractions of an office environment. It also helps agencies retain high-performing employees, as many of the most technically adept and talented people don't want to commute for hours just to sit in a small cubicle, and would not need to do so in many equivalent private sector jobs.
But, teleworkers usually are employing consumer-grade IT systems that may not equipped with the proper security measures. And centralized cybersecurity protections – administered from an on-premises data center or the cloud – may have too much latency to react quickly and effectively against budding cyberattacks at these new network edges before systems are compromised.
Military prizes edge computing – with security
The trend toward edge computing in the military is pronounced and effective. How better to empower troops in the battlespace than by delivering significant compute capability right on the scene?
To maintain that battlefield edge, however, those in the warfighter space must have confidence that their information is both accurate and secure. This requires using a combination of low latency, continuous monitoring, enhanced perimeter protection capabilities, automated patch management and big data analytics to strengthen cybersecurity situational awareness and related defenses.
Embed security in the network edge
In these scenarios, the government emphasizes high security and low latency as key factors to their success. Harnessing a cloud-like capability at the edge addresses both of these concerns – applications can execute much closer to where they are actually used, and security responses can move into action immediately.
Lumen® Security solutions for the edge can protect remote user devices, mobile applications, distributed web applications, and content distribution and optimization, thus putting data processing and storage closer to where at-home workers reside.
For the military, vast amounts of data can be acquired at the edge and staged at a "data base camp" using storage-as-a-service capability. Some level of processing can be applied at that base camp level, so the right data can be cost-effectively transmitted to the Department of Defense's intelligent data engines for analytics. As insights are gathered, algorithms and control logic can then be redeployed back to the edge, enabling real-time actions based on those insights.
In both cases, system administrators gain complete, code-level control over edge workload configurations, testing and global deployment. They can run workloads securely, defining the edge using DevOps-friendly metrics, log monitoring and alerts for ongoing troubleshooting.
Lumen's robust Web Application Firewalls (WAF), Bot Management and API Protection service, accompanied by one of the largest DDoS deployments in the world, provide seamless, built-in, automated security that is informed by high-quality threat intelligence to help protect and accelerate application experiences for end users.
Whether military or civilian, federal agencies reap the benefits of reduced latency for control applications and security response by taking advantage of edge compute capabilities. They get edge-based security for sensitive data. They lower their network costs by transporting only relevant data to the cloud. And, they get a more resilient technology infrastructure – the importance of which everyone learned in 2020.
Learn more about how Lumen edge solutions can help you acquire, analyze and act on data to help safeguard your systems from cyberthreats and improve both end user and citizen services at the network edge.
This content is provided for informational purposes only and may require additional research and substantiation by the end user. In addition, the information is provided "as is" without any warranty or condition of any kind, either express or implied. Use of this information is at the end user's own risk. Lumen does not warrant that the information will meet the end user's requirements or that the implementation or usage of this information will result in the desired outcome of the end user. This document represents Lumen's products and offerings as of the date of issue. Services not available everywhere. Business customers only. Lumen may change or cancel products and services or substitute similar products and services at its sole discretion without notice. ©2021 Lumen Technologies. All Rights Reserved.
---
Trending Now
You may also like