Being in the Middle of Everything
---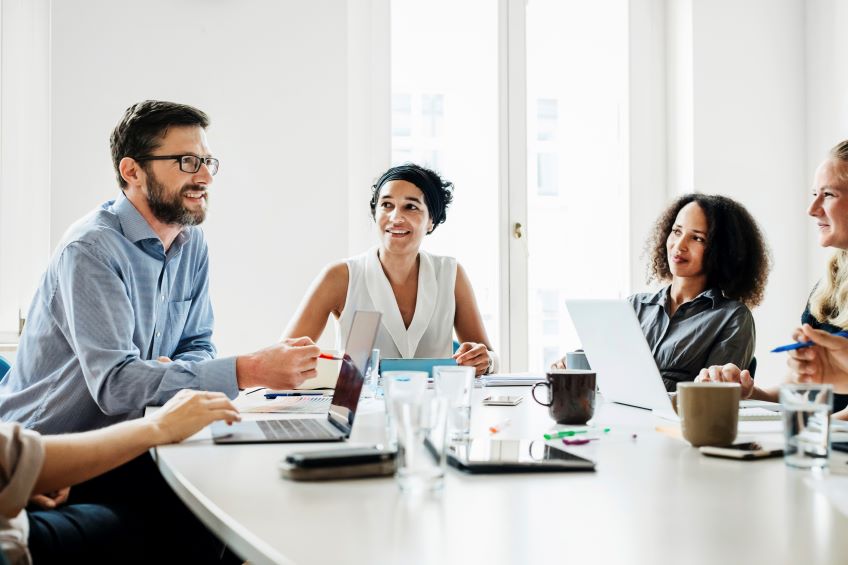 Sometimes the toughest part about change is explaining it—what's happening, why it's happening, and why it's the right thing to do.
Our recent meeting with the investor community gave us a chance to spend more time explaining the significant progress taking place within Lumen.  We gave special attention to the new operating model we introduced this year. Essentially, we split our traditional account approach into two complementary parts—one team dedicated to acquisition and one team that applies Customer Success principles to ensure our customers benefit from our business solutions.
Explaining the value of Customer Success has been a little tricky, since some people wonder how you get two teams to work as one.  As a passionate soccer fan (or what the rest of the world calls football), the action on the pitch offers the perfect analogy. Here you have two teams—offense and defense—working in unison, continually adjusting to the flow of the game, and each taking leadership when needed.
It recently struck me that I can take this analogy a little deeper when it comes to Customer Success specifically.
My favorite soccer position to watch is the "center mid," because that player controls so much of the action. The "center mid" helps direct the offensive attack with crisp, precise passes and falls back to bolster the defense when it comes under attack.  A good "center mid" is both reactive and proactive.  It analyzes the field of play and responds immediately.
Personally, I may not have the physical talent to play "center mid," but our Customer Success team has the talent to duplicate these same principles in our daily interactions with our customers.  Here's how a "center mid" philosophy works.
We scan the field—Our global platform creates a digital marketplace for customers where applications are easily consumed, digitally delivered and efficiently activated.  Our customers have never had so much control—and so many new questions.  Our conversations have changed from what solutions they want to what business problems they are trying to solve. The value of our success consultants begins with dedicated listening. We take the time to learn the business outcomes our customers need to deliver, and we use that knowledge to identify the right solutions to make it happen.
We anticipate the action—Our consultants provide a true competitive advantage, because they use data to quickly and intelligently improve the experience they deliver.  More importantly, we have new tools to analyze customer data, operational interactions, and financial data.  Then we apply it against market and technology trends, new product offerings, and data-driven insights to make sure our Customer Success professionals take the next best action with their customer.  Knowing how to deliver value with a laser-like focus for achieving success builds trust, durable relationships, and customer recommendations.
We know when to shift from defense to offense—This is where it gets fun.  On the surface, you could say Customer Success is a reactive model designed to ensure customer retention.  I'll agree that's one core value of a strong Customer Success program. At the same time, we are also turning that perspective on its head, because we believe Customer Success is a growth engine for Lumen.  We have embraced a philosophy of mutual success—we succeed when our customers succeed.  We proactively monitor the overall health of the relationship by measuring multiple dimensions, including product mix, delivery milestones, service reliability, and billing inquires.  Then we monitor and drive product adoption, constantly seeking ways that our customers can take full advantage of the investments we have made in recent years (such as Edge, adaptive networking and managed security) so they can achieve greater performance and outcomes.
Ultimately, being in the center of the action requires a degree of boldness. It reflects the confidence that we can add value, and in doing so, prove to our customers that we can repeatedly execute the right play at the right moment. That's how we help our customers score every time.
---
Trending Now
You may also like