Living on the edge in your hometown, state and school
---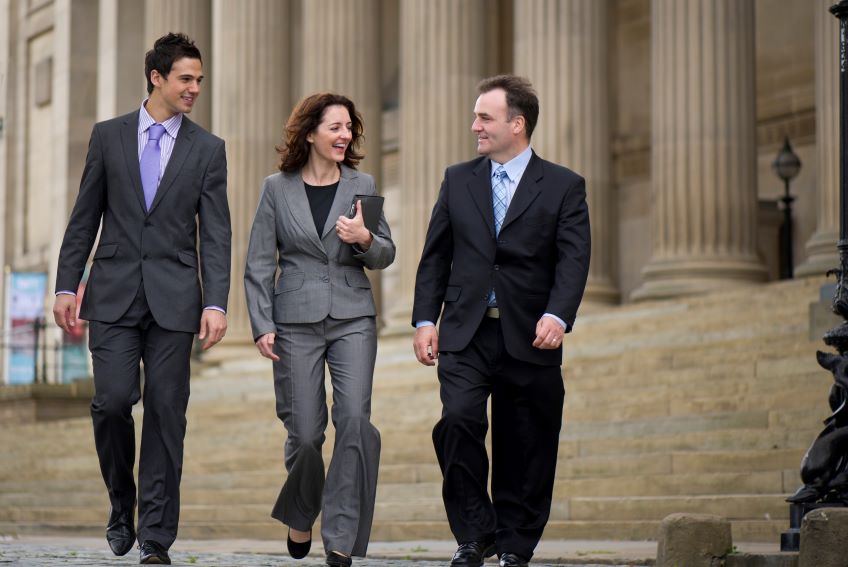 How do you get ready for the future? State and local governments and educational institutions have had their hands full dealing with the present over the course of 2020 and 2021. Yet, the future is rushing at us, partly because of changes accelerated by the pandemic. From the conversations I'm having with customers, those changes give us a new baseline to work from. One of the upgrades already underway is the incorporation of edge computing into these architectures and plans. Edge compute plays a vital role going forward for the public sector.
Our SVP of Public Sector and Global Hyperscaler Business Dave Young recently participated in a FED Insider webinar alongside Gerald Caron, Director of Enterprise Network Management with the State Department, and Frank Indiviglio, Deputy Director of High-performance Computing Communications with the National Oceanographic and Atmospheric Administration (NOAA). Their missions are different from those in the state, local and educational segments of the public sector. But their needs in many ways are the same.
The state department has a highly distributed mission with embassies around the world. They need secure communications, high-quality application performance and the ability to both collect data in the field and make it available to those who need it. NOAA collects climate data from across the nation and around the world through a network of sensors blipping out data that combines with satellite data and other sources to create a weather forecast. That data has to be available to local forecasters to work with, tailoring that information to their regions through applications supplied by NOAA.
Edge computing makes all this more efficient, faster in response and cheaper to implement than using the cloud for everything. The Lumen Platform integrates edge computing with adaptive networking, connected security and collaboration so the public sector can build the future on one platform.
Local and regional applications
In the webinar, the use cases are national and global. Architecturally, the same basic needs exist at different scales at the state and local level. Work from home is the most ubiquitous. Governments sent people home because of lockdowns just like private enterprises did. Putting security where it's needed is one of many usage models for edge compute.
Think of a regional hospital system that needs to ensure performance or complex healthcare applications. Distance from a data center introduces latency that frustrates staff and conceivably impacts the quality of care. Regulatory needs can be monitored close to the point of care with select data collected for compliance reporting, rather than streaming all data to the cloud which increases network costs.
Department of Transportation's across multiple states are looking at ways to leverage Edge offerings for various projects including connected and autonomous vehicles, work zone safety, metro traffic, wind warning systems, truck roll over warning systems and flood warning systems.  All of these will have latency concerns, compute needs, data transmission requirements and the need to act upon data intelligently and quickly.
Educational institutions, from K-12 to higher education, saw their needs for edge intelligence soar in recent months with students learning at home and faculty both teaching and doing research remotely. The data needs and application performance changed dramatically. We are all looking forward to getting children back into school. However, we now know there are lots of options for doing education and analytical research. Edge compute can help create that new foundation for experimentation.
Like NOAA, the smart cities movement will use the IoT to collect data on climate, traffic flows and electrical grid usage across cities. Edge compute will help secure data and make it available to those who can use it to improve our collective lives.
The next step in modernization
One of the final points in the FED Insider webinar is that public sector should guard against seeing edge compute as a niche, used only in targeted applications. Instead, it is the next step in modernizing public sector IT.
Are you ready for the future? Let's build it together on the Lumen Platform.
Learn more about how Lumen can help your public sector organization utilize edge computing.
This content is provided for informational purposes only and may require additional research and substantiation by the end user. In addition, the information is provided "as is" without any warranty or condition of any kind, either express or implied. Use of this information is at the end user's own risk. Lumen does not warrant that the information will meet the end user's requirements or that the implementation or usage of this information will result in the desired outcome of the end user. All third-party company and product or service names referenced in this article are for identification purposes only and do not imply endorsement or affiliation with Lumen. This document represents Lumen products and offerings as of the date of issue.
---
Trending Now
You may also like