Your network transformation is just a click away
Posted On September 26, 2022
---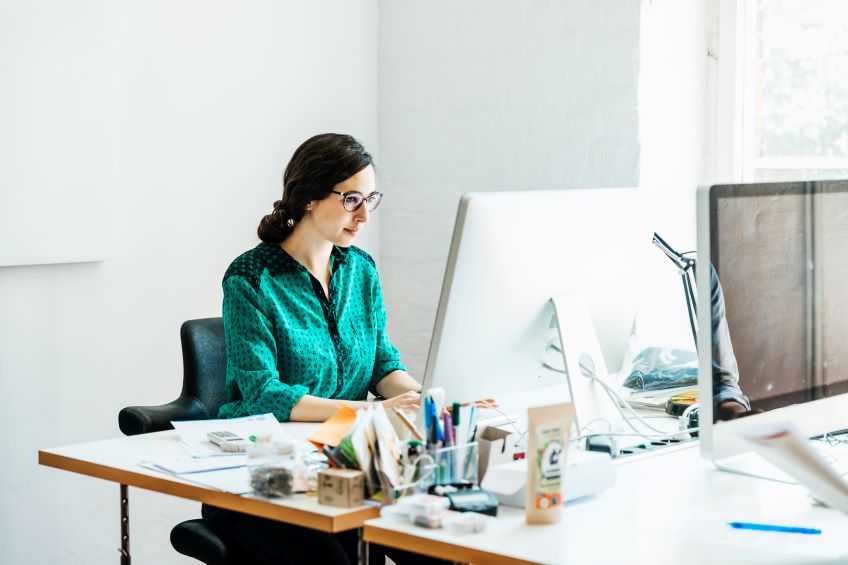 I ordered something online recently. I'm sure you did too. It's easy. One click and my items arrived later that day. The experience is designed to make it easier to order the things I need.
The order-today-same-day-delivery experience is common today. Yet, it's extraordinary in so many ways. The time between my discovering a need, to the fulfillment of that need was minimal. The entire transaction is defined on the customer's terms, rather than the retailer's limitations. Online retail makes the customer experience of maintaining their lives a lot simpler. I work with different kinds of customers than direct-to-consumer retailers. But my job is the same: to improve and simplify the customer experience.
Lumen has evolved to engage customers where and how they want so they can execute their strategies without friction. We will always advise, strategize, and build long-term plans with you. Our solution architects enjoy filling whiteboards with ideas generated in tandem with your technical people. But, some things do not really require a long conversation. We recognize that there are things that you can do faster on your own. And we are putting that power into your hands.
Recently, we introduced Topology Viewer for our Wavelength network services. It's a self-serve customer application that empowers you to take the reins in designing your Wavelength network. You can embrace the do-it-yourself journey when it comes to expanding your digital footprint.
We are committed to continuously enhancing Topology Viewer in capability and scope so that it evolves as your needs evolve. I'm proud to announce the next step in delivering on our commitment. We have redefined the buying experience by automating not just the design process, but the ability to obtain a quote on expanding your Waves network.
Frictionless network upgrades
The Topology Viewer leverages the same next-generation automation technology Lumen uses internally to design networks. We constructed a customer-friendly, front-end interface on top of those tools to enable you to design your own network expansion. You do not need the same intimate knowledge of our networks that a Lumen network engineer has. You choose bandwidth speeds, a route, acceptable latency and the tools will process the data for you.
The application generates a digital map view of the proposed route across the Lumen wave network, as well as detailed characteristics such as estimated latency and route miles. With these new capabilities, you will also see cost options so you can make the decision that's right for you. Once you make your selections, one of our engineers will place the order for you.
The enhanced Topology Viewer offers a fundamental change to how we have interacted in the past. We used to talk to you about your network needs, offer a quote, and then design the circuit. The Topology Viewer flips that conversation. Now, you can design the circuit yourself, see the price and we execute the order.
The journey continues
These capabilities are part of Lumen's own digital transformation of our product and service portfolio. Topology Viewer is already shrinking the time between your defining a need and Lumen fulfilling that need. These capabilities are available today in North America. We will offer these capabilities to EMEA later this year. We will also add our 400-Gig Waves service to Topology Viewer later this year.
On our automation roadmap, we plan to add network visualization to Topology Viewer. You will be able to design a new circuit within a view of your entire network, complete with traffic activity over different parts of the network. Since most businesses rely on technology as part of their business framework today, that network view will be a holistic look at your business.
This new pricing enhancement is one way we are improving the customer experience by adding self-service functionality. See how our Topology Viewer is ushering in the era of the customer-defined business.
This content is provided for informational purposes only and may require additional research and substantiation by the end user. In addition, the information is provided "as is" without any warranty or condition of any kind, either express or implied. Use of this information is at the end user's own risk. Lumen does not warrant that the information will meet the end user's requirements or that the implementation or usage of this information will result in the desired outcome of the end user. All third-party company and product or service names referenced in this article are for identification purposes only and do not imply endorsement or affiliation with Lumen. This document represents Lumen's products and offerings as of the date of issue. Services not available everywhere. Business customers only. Lumen may change or cancel products and services or substitute similar products and services at its sole discretion without notice. ©2023 Lumen Technologies. All Rights Reserved.
---
Trending Now
You may also like