DIY: Design your own wavelength connectivity with Lumen Topology Viewer
---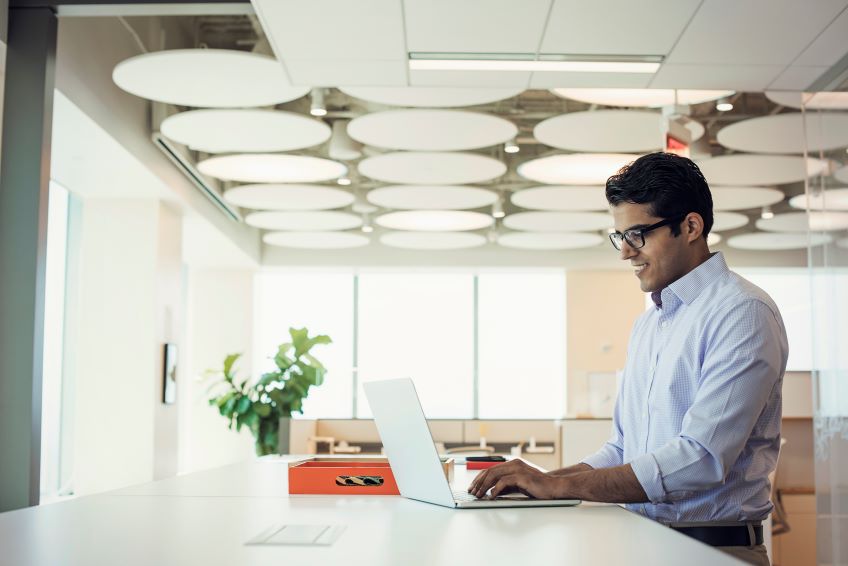 As the economy continues at warp speed down the digital road, networks need to evolve to effectively support it. Whether you're creating a robust hybrid workforce, deploying applications to the Edge, or moving forward with your first public cloud deployment, you're probably realizing rather quickly that agility is needed to scale your network connectivity to support new age digital platforms.
Wouldn't it be great if you could just do it yourself? If you're using the Lumen wavelength service, you can order it yourself with Topology Viewer. We've created a 'self-serve' customer experience that makes augmenting your optical footprint simpler and faster.
Be hands-on with the Lumen network
In the past, customers worked through sales engineers to define their network capacity needs. Then those specifications went to a network engineer for the design solution and back to sales for a quote. That's the way the model worked traditionally, but we've recently put more power into the customers' hands.
Lumen network engineers use sophisticated tools and apps to create those designs. The Lumen Topology Viewer is a graphical user interface that leverages advanced technologies through the customer portal, but in a manner that minimizes much of the required technical knowledge. So the customer doesn't need to be a Lumen network engineer to create and finetune their network topology.
It's a three-step DIY journey. First, you sign on to Topology Viewer through the customer portal to access the Lumen North American Wavelength Network & Capabilities.
Second, you can design your proposed wavelength service based upon selecting basic attributes, such as A-Z locations and bandwidth, as well as any inclusions/exclusions (e.g. avoid Chicago). From there, the application generates a digital map view of the proposed route across the Lumen wave network, as well as detail characteristics like estimated latency and route miles.
Lastly, just press a button and send it to the sales engineer for a quote. It's that simple. The tool is rich enough for customers with a more sophisticated network, yet easy enough for those who just have basic needs.
A step in a larger automation journey
The Topology Viewer is available in North America now and will roll out to our Europe-Middle East-Africa (EMEA) region later this year. This technology is aimed at shrinking the time between service definition and delivery. It is part of Lumen's own digital transformation of our product portfolio.
And it's not the last step in that automation journey. Our technology roadmap will automate more steps moving forward, both for the wavelength service as well as other parts of Lumen's platform. For instance, you'll eventually be able to generate the service quote with the push of a button without the need for inspection by a sales engineer. Networking will become much more like the cloud and related technologies that can be delivered "as a service."
The goal is to empower customers to define their own experience wherever possible. Some projects will always require the expertise of our architects. But we're working hard to make DIY approaches available at higher and higher levels of sophistication over time.
Get started designing your own network here.
This content is provided for informational purposes only and may require additional research and substantiation by the end user. In addition, the information is provided "as is" without any warranty or condition of any kind, either express or implied. Use of this information is at the end user's own risk. Lumen does not warrant that the information will meet the end user's requirements or that the implementation or usage of this information will result in the desired outcome of the end user. All third-party company and product or service names referenced in this article are for identification purposes only and do not imply endorsement or affiliation with Lumen. This document represents Lumen's products and offerings as of the date of issue. Services not available everywhere. Business customers only. Lumen may change or cancel products and services or substitute similar products and services at its sole discretion without notice. ©2022 Lumen Technologies. All Rights Reserved.
---
Trending Now
You may also like