Top 5 2022 digital transformations
Posted On January 25, 2022
---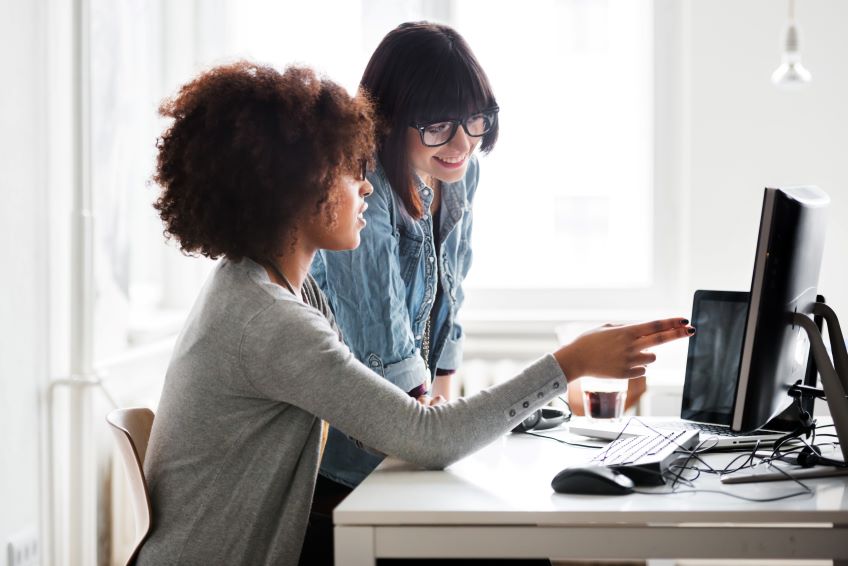 The greatest advances in business and technology often occur in the face of major disruptions, such as we experienced with the COVID-19 pandemic. Customers and businesses transformed how they interacted with each other. Online shopping combined with curbside pickup and home delivery replaced traditional in-store shopping excursions. Remote work became the norm. Restaurant delivery services replaced in-person dining. Even as people venture back into offices, stores and restaurants, many of these behaviors are here to stay.
All of these technologies and the experiences they create forged a new baseline for understanding how businesses can use technology to improve interactions with their customers. The digital transformations are not over; we are simply preparing for the next wave. Here are five digital transformations that will be important to watch this year. They build on what we've already lived through in many facets of economic and personal life, moving our collective new normal forward in new ways.
Technology continues to redefine the shopping experience
Even before the pandemic, delivery services and online ordering were on the rise, mostly as an add-on service with tacked-on fees. The pandemic accelerated these trends as companies moved their storefronts online and began offering curbside pickup and home delivery services as part of their regular offering. This has resulted in a fundamental shift in human behavior as customers have come to rely on technology for the bulk of their shopping. When the pandemic eventually wanes, this trend will continue. It is unlikely that we will fully return to supermarkets and shopping malls the same way we did before.
Retailers are responding by looking for new ways to engage their customers in digital environments. Virtual and augmented reality can allow online shoppers to "try on" clothing in the comfort of their own bedrooms. Combinations of products and services delivered and integrated via a digital platform will move e-commerce to a new level of interaction. The net effect of these trends is we now have higher expectations for technology from an application standpoint. The challenge for application teams is to deliver a frictionless experience for consumer-facing applications.
Improved data collection to make more informed decisions
Data is everywhere. Acquiring, analyzing and acting on that data will drive competitive advantage. In traditional retail, in-store experiences prime the consumer to buy more. As consumers shift to an online application experience, retailers need to focus on how to offer more options to increase the value of that basket. The B2B space will also need to collect data and read signals from the market environment to react quickly in a fluid global economy.
Together, we will see greater AI adoption and greater focus on data to create more buying options and offer more personalized interactions based on consumer behavior and preferences. Likewise, AI will be automating more aspects of every large enterprise, from supply chain management to customer interactions.
Shifting customer confidence in the enterprise to keep data safe
In 2022 we will see an increase in conversations about data privacy and control. As in a classic tug-of-war, enterprises want access to consumer data to drive more sales while consumers don't trust enterprises to keep their personal data secure.
The days of making a product, then securing it have gone. There will be a shift when companies are creating a new digital product with security first rather than at the backend of the conversation. Technologies, such as blockchain, that allow individuals to maintain control of their personal data will play a greater role in these conversations. Entrepreneurs who can take this fundamental technology and expand it beyond the world of cryptocurrencies will be highly valued.
More engaging office experience for workers and employers
The relationship between user technology and work experience will evolve to accommodate a more engaging office experience. The boundaries between office and home life have blurred significantly as workers shifted to home offices and remote work. We need to be sensitive to situations in which people are hyper-connected.
Stress and burnout are driving workers to leave their jobs. Organizations will shift to greater controls around work-life balance, ensuring that employees disconnect and take time to focus on family and outside interests. Management will seek better tools to focus on outcomes, processes and collaboration rather than micro-managing tasks.
Mobile connectivity and low orbit satellites expand talent pools
With improved options entering the market like Quantum Fiber from Lumen, there will be greater connectivity to the consumers and workers wherever they might be. This will open up new resource markets from where you can acquire talent. This opens bigger resource pools (like remote hires). These individuals would want an experience that feels like an office. We will see greater focus on end-user experience and greater ownership of technology departments to better understand what that experience looks like.
This will shift three key aspects to hiring: where you hire from, how you hire and how you retain good people. Geographic independence will expand. The best person for a job might be on another continent connected by a Low Earth Orbit satellite. Creating an engaging workspace for these new workers will be a key entrepreneurial opportunity. There will be a greater focus on UCC tools and new SaaS offerings for this ever more mobile and remote workforce.
The next wave of innovation
The world is ready to move forward. Yet, we have come a long way in just the last two years. 2022 will be a year where we begin looking forward from here.
What do you see? Let's talk.
This blog is provided for informational purposes only and may require additional research and substantiation by the end user. In addition, the information is provided "as is" without any warranty or condition of any kind, either express or implied. Use of this information is at the end user's own risk. Lumen does not warrant that the information will meet the end user's requirements or that the implementation or usage of this information will result in the desired outcome of the end user. ©2022 Lumen Technologies. All Rights Reserved.
---
Trending Now
You may also like