What is API Protection?
Posted On November 3, 2022
---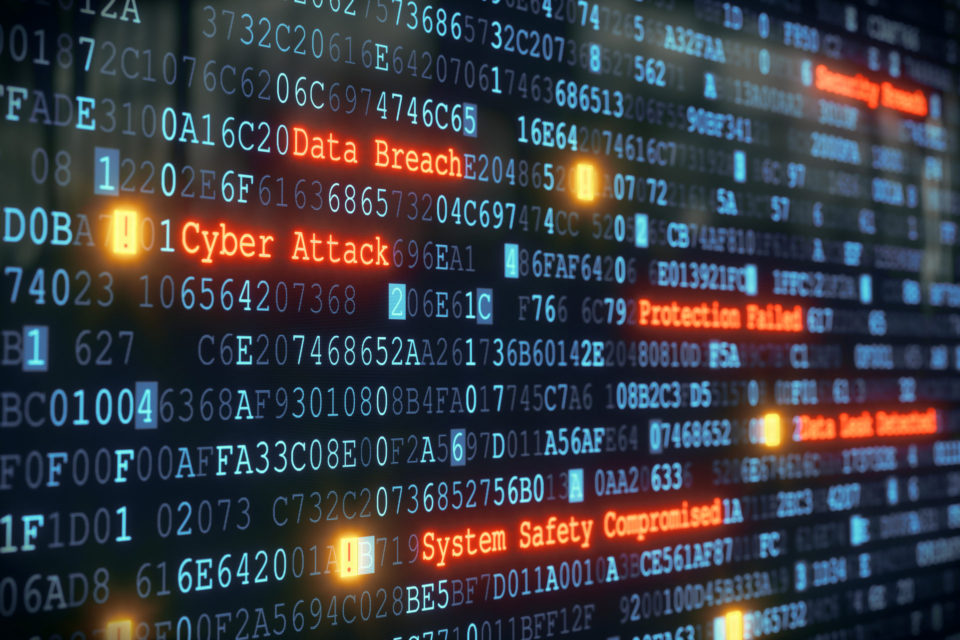 When it comes to conducting business online, it is no secret that applications run the show. Today, it has never been easier to have your favorite meal delivered to your door, order a new pair of shoes, or even build out your dream car all from the comfort of your own home. As fascinating as these technological feats are, they also open the door to a countless number of cyber threats. Therefore, it is critical that these applications have the protection they need to continue to function properly and protect customer information from being leaked. As my favorite superhero would say, "With great power, comes great responsibility." Fortunately, protecting applications doesn't require superpowers. One effective way businesses can protect their applications is by implementing API Protection. API Protection is specially designed to monitor and actively block cyberattacks from disrupting your APIs. As cybercrime continues to expand and evolve, protecting company and customer info and data has never been more important. Therefore, API Protection has become an essential element for any online business.
What are APIs and how are they used?
Application Programming Interfaces (APIs) are the delivery mechanism between multiple online applications. Like a waiter at a restaurant who takes your order, brings it to the chef who prepares your food, then returns to your table with a big warm plate of your favorite dish, APIs do the same between multiple applications over the internet. APIs have become an essential part of online business that most people interact with daily. A few examples of online use cases where APIs can most commonly be found include weather forecasting apps, making online payments via Apple Pay or PayPal, and booking travel. While you can't see these APIs, they are the driving force behind fulfilling your online request to check the weather, make an online payment, and provide flights at the lowest cost when you book your next vacation.
Why do I need to protect my APIs?
As apps are how businesses communicate and interact with customers, APIs are essential for driving revenue in today's business. Downtime in your applications could mean lost revenue. Today, cyberattacks are increasing at an alarming rate. According to the Salt Labs' State of API Security Report, in the past year "attack traffic grew at nearly twice the rate of non-malicious traffic." Additionally, "empirical data from the Salt Security SaaS cloud platform shows a 681% increase in attack traffic." In fact, in 2021 there have been several high-profile API security attacks on large, well-known brands which resulted in bad actors successfully scraping millions of data and digital records. Therefore, it is critical to take the necessary precautions in protecting your APIs.
How can I stay on top of API Attacks?
While security teams may incorporate several strategies to protect their APIs, as stated previously, cyberattacks are on the rise and continue to grow more and more complex. Therefore, businesses require an API Protection strategy that evolves as rapidly as cyber threats while monitoring and automatically blocking potential threats. API Protection enables teams to automatically block various attack types on their APIs while alleviating the burden of constantly monitoring and updating API security rules within development and security teams. This results in more protected APIs and freeing up more time for your security team to focus on more important issues.
How can I implement API Protection within my online business?
You might be wondering, "Do my APIs have vulnerabilities?", or "How do I apply and manage API Protection to my existing applications?" While there are many API protection solutions on the market that do a great job in monitoring and protecting APIs, Lumen offers a marketplace of Application Protection solutions including API Protection. By contacting a Lumen Application Protection expert, they can provide a vulnerability assessment for your applications and provide best-in-class Application Protection solutions that are unique to your specific applications. In addition, Lumen makes it easy to stand up and manage API Protection via the Lumen portal.
For more information on Lumen® Application Protection solutions including API Protection, view the Lumen Application Protection Data Sheet or schedule a meeting with an expert today to learn how Lumen Application Protection can protect your APIs from becoming the next victim of an API cyberattack.
This content is provided for informational purposes only and may require additional research and substantiation by the end user. In addition, the information is provided "as is" without any warranty or condition of any kind, either express or implied. Use of this information is at the end user's own risk. Lumen does not warrant that the information will meet the end user's requirements or that the implementation or usage of this information will result in the desired outcome of the end user. All third-party company and product or service names referenced in this article are for identification purposes only and do not imply endorsement or affiliation with Lumen. This document represents Lumen products and offerings as of the date of issue.
---
Trending Now
You may also like