SD-WAN and MPLS—Complementary (Not Competing) Technologies
Posted On September 23, 2021
---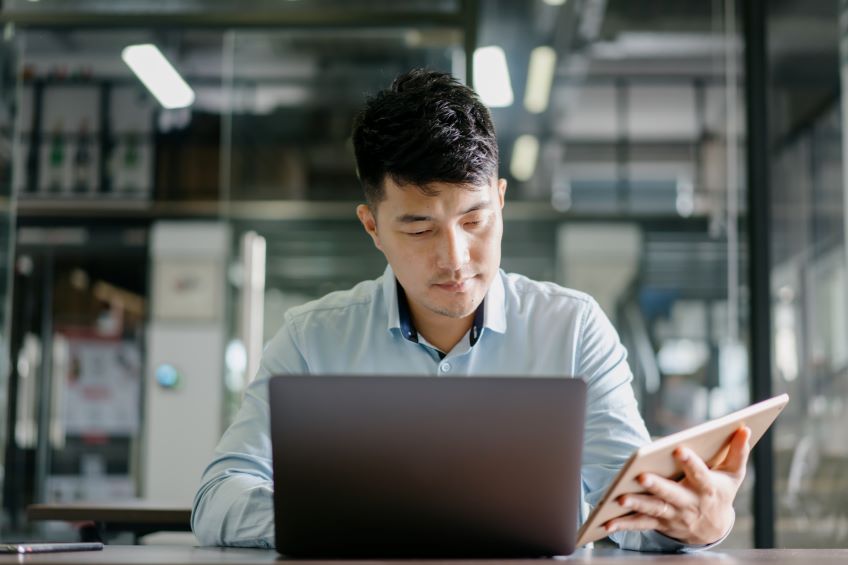 Google "SD-WAN and MPLS," and you'll probably find numerous articles claiming that you must choose between the two networking solutions—and claiming that SD-WAN is the superior choice. However, what you may not know is that many of these articles are written by SD-WAN providers who don't offer any underlying network options. And while it may be to their advantage to position SD-WAN as a replacement for MPLS, this is not an apples-to-apples comparison, and here's why:
SD-WAN is not a stand-alone solution. It's a software-defined network overlay that by definition needs the underlying network (be that private, public or hybrid) to function.
As a provider of a range of overlay and underlay networking options—including broadband, dedicated internet, MPLS/IP VPN, and of course SD-WAN—Lumen is in the unique position to take a holistic, agnostic approach to this conversation. And when it comes to SD-WAN and MPLS, the truth is—there's no need to choose at all. In fact, customers often achieve their optimal networking configurations by overlaying SD-WAN on a hybrid network that includes private MPLS connections.
With this in mind, it's time to set the record straight about SD-WAN and MPLS by exploring some of the common misconceptions around these complementary technologies.
Myth 1: Eliminating MPLS 
One common marketing message around SD-WAN is that the technology enables companies to eliminate their MPLS circuits. However, according to GlobalData Principal Analyst Gary Barton[1], "It has often been predicted that SD-WAN would kill off MPLS, but GlobalData's research indicates that enterprises' are continuing to trust MPLS as it is a proven and reliable technology."
At Lumen, rather than seeing our customers disconnect MPLS in favor of SD-WAN, we've instead noticed our customers embracing SD-WAN as part of a hybrid WAN strategy to simplify the management of both private and public transports. GlobalData research supports this same trend. "SD-WAN has emerged as a feature of hybrid WAN networks relying on MPLS and a growing use of public and private internet connectivity," says Barton.
Myth 2: Cost cutting
One-trick-pony SD-WAN providers love to tout SD-WAN as a cheaper alternative to MPLS. However, as discussed above, this is only true when trading in the security and performance of private MPLS connections for public internet with an SD-WAN overlay—and often not even then. According to Forrester Research[2], this "red herring" marketing message has been swirling around since 2017.
"The belief was that SD-WAN would lower WAN costs by leveraging internet access solutions instead of MPLS links," Forrester reports. "This go-to-market message was a red herring to get the attention of networking professionals who were desperate for help after many accumulated technical debt with data center [software-defined networking] SDN."
Rather than cutting costs by supposedly making MPLS obsolete, the true value of SD-WAN lies in the technology's ability to increase operational efficiency, enhance resiliency and free up valuable IT resources through intelligent automation. Learn more about how cost-effective SD-WAN can be as part of a hybrid network with Lumen's SD-WAN cost savings calculator.
Myth 3: Superior security
One of the main benefits of SD-WAN is its strengthened security. The software-defined solution provides end-to-end visibility, next-generation firewall capabilities and encryption to minimize security risk.
However, SD-WAN alone cannot always provide the necessary security for mission-critical business needs. Moreover, attempting to replace the inherent security of MPLS with a public network with SD-WAN is not easy—and is nearly impossible to achieve using a single vendor. If you are in an industry where a high degree of integrity and privacy is required, then SD-WAN working over an MPLS connection offers more protection for certain types of data, applications and transactions than either option by itself.
To learn more about Lumen SD-WAN and MPLS and how both services can be used as part of a hybrid, flexible networking strategy to meet your business needs, contact a Lumen Customer Success representative.
This content is provided for informational purposes only and may require additional research and substantiation by the end user. In addition, the information is provided "as is" without any warranty or condition of any kind, either express or implied. Use of this information is at the end user's own risk. Lumen does not warrant that the information will meet the end user's requirements or that the implementation or usage of this information will result in the desired outcome of the end user. This document represents Lumen's products and offerings as of the date of issue.
[1] Source: Gary Barton. GlobalData. Aug. 2021.
[2] Source: Andre Kindness et al. SDWAN — More Than Just Cutting WAN Costs. Forrester Research. Dec. 2019.
---
Trending Now
You may also like