IP VPN: Flexible, global, self-service networking
Posted On September 7, 2021
---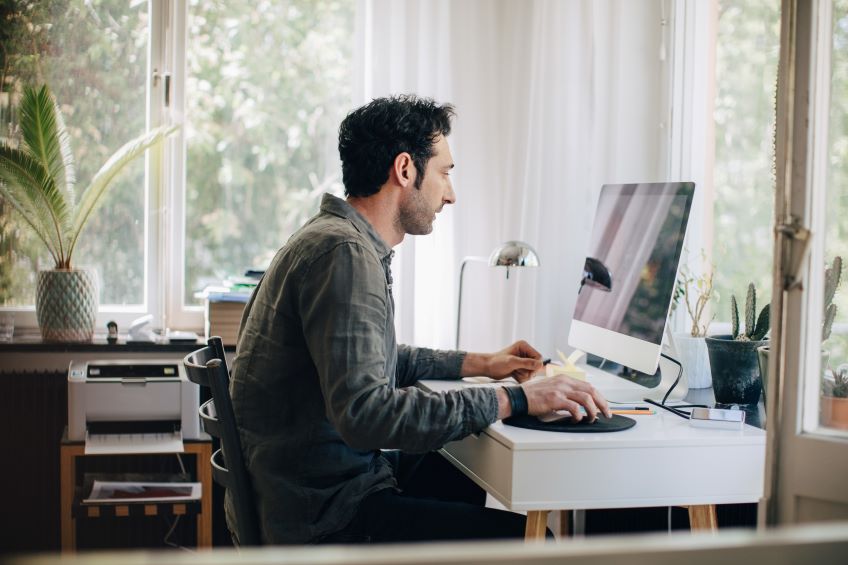 Applications are managed across increasingly dispersed environments—from data centers, to the Cloud, and on the Edge—and prioritizing the end user experience means investing in network services that get your data where it needs to be, fast. With the increased adoption of cloud-based applications and the work-from-anywhere model, it's paramount that your network is flexible, and evolves in lockstep with your business needs.
Often, there is a misconception that IP VPN, an established networking technology, hasn't evolved to keep up with today's network transformation. That's simply not the case. Since there is no one-size-fits-all solution, Lumen offers a variety of network connections that can be integrated to provide the optimal combination of services, with the flexibility to automatically scale as needed—all backed by a leading provider that has the experience and infrastructure to provide solid performance.
Let's look at a couple of use cases that reflect some of the most recent business trends we've seen across our customer base—and how the agile Lumen network platform can address them all.
All about apps: One common theme, across all sectors, is the pandemic-forced shift to remote work, which can take a toll on application performance, as employees try to perform business-critical tasks and access key data from home.
The need: An application-centric network for dynamic data delivery
The solution: A hybrid network strategy
In this case, it's essential to prioritize an application-centric network by combining the best of both private data networking and Internet connectivity. A hybrid WAN strategy enables you to move data seamlessly across the network and to configure service by location, i.e., you could add Internet (for cloud-based applications like Salesforce) and IP VPN (for private access to sensitive data) and prioritize use, based on the location.
Furthermore, with this app-centric model, Lumen IP VPN will intelligently route to the next best network path if there is an outage and dynamically increase bandwidth up to 3X for unexpected traffic spikes. And with Lumen's centralized portal, all this can be easily monitored and modified.
To the cloud and beyond: Another major trend is the overall move toward cloud-based applications, driven in part by the massive increase in the remote workforce. Using cloud-based apps on a network that isn't designed to handle it may introduce latency and poor performance. IT professionals need an agile network solution that enables cloud connectivity on demand.
The need: A dynamic network solution that supports low-latency, pay-as-you-go cloud connections
The solution: IP VPN with Lumen Dynamic Connections
Lumen provides IP VPN and Dedicated Internet Access for cloud connectivity, enabling you to switch between public and private connectivity using a single multi-service port.
What's more, Lumen's pre-built Dynamic Connections to leading cloud providers facilitate instant connections that are customizable and available as needed. Through our self-service portal, Lumen Dynamic Connections provide businesses with high-performance, private connectivity to cloud service providers that can be turned up in minutes.
Streamlined network integration: Acquisitions and expansions can be very exciting for a business, but it can also be stressful, particularly when downtime and disruption can cost tens of thousands of dollars per day.
The need: Easy onboarding and integration with minimal disruption.
The solution: Lumen SD-WAN
SD-WAN has many uses—the software-based network overlay helps to manage the underlying network connections. One use case where SD-WAN really shines, is its ability to deploy connectivity to new branches and streamlining operations across multiple locations. SD-WAN works in combination with transport options such as IP VPN and Internet to give customers visibility and control of their network, through a centralized portal.
For example, if a customer has hundreds of branch locations, they could create an application-centric template, modify it as needed, and update every single site with just one click.
As a trusted network provider, Lumen has a suite of services that customers may integrate to meet their needs. If you're interested in a more flexible, future-ready platform, then reach out to your Customer Success representative to discuss how Lumen's network can work for you.
This content is provided for informational purposes only and may require additional research and substantiation by the end user. In addition, the information is provided "as is" without any warranty or condition of any kind, either express or implied. Use of this information is at the end user's own risk. Lumen does not warrant that the information will meet the end user's requirements or that the implementation or usage of this information will result in the desired outcome of the end user. This document represents Lumen's products and offerings as of the date of issue. Services not available everywhere. Business customers only. Lumen may change or cancel products and services or substitute similar products and services at its sole discretion without notice. ©2021 Lumen Technologies. All Rights Reserved.
---
Trending Now
You may also like