SASE vs. SSE—What You Need to Know
---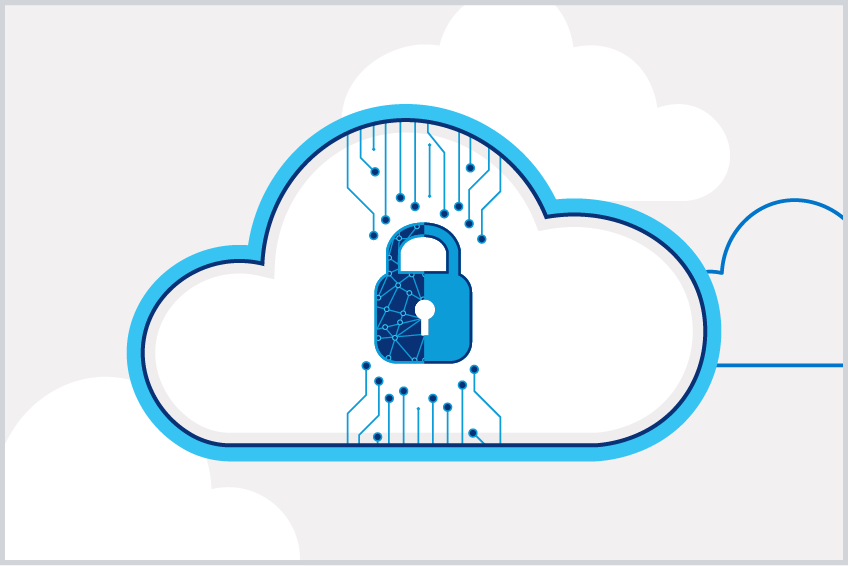 With the pandemic came a surge in remote work (there's a good chance you're reading this in a home office or coffee shop). All those locations, all those devices, all those connections—they helped accelerate the adoption of SASE (Secure Access Service Edge) and the move away from VPNs.
A couple of years later, SSE (Security Service Edge) was introduced, aimed more at end users than enterprises. Think of SSE as SASE minus the SD-WAN networking component.
Both do their jobs very well. The size of an organization, its budget and timing will often determine if SSE or SASE is the better fit. Read on for a comparison of SASE vs. SSE and what you need to know to decide on the right approach for your business.
What's the difference between SASE and SSE?
SASE is the convergence of network and security services including:
Software-defined wide area networking (SD-WAN)
Next generation firewall (NGFW)
Secure web gateway (SWG)
Cloud access security broker (CASB)
SASE offers protection from external threats and helps prevent accidental misuse, bringing together WAN (Wide-area networking) and all those network security services into a single, software-based service.
Then there's SSE. It isn't that the IT industry needed another acronym. It turned out that some companies wanted a different bundling option—a subset, or slice, of SASE—that kept the networking separate. SSE provides secure access to internet, SaaS and specific internal applications, without directly addressing secure access to WAN resources.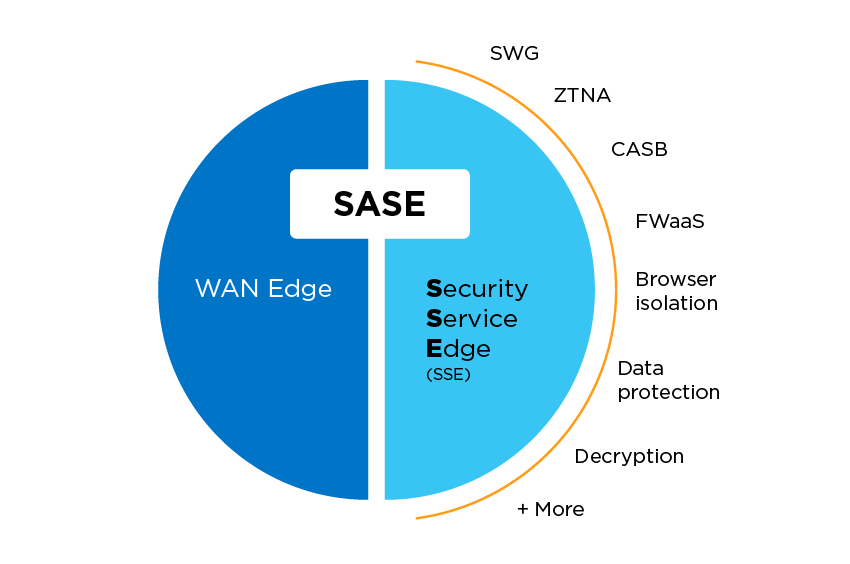 With SSE, network security convergence is handled by a separate technology stack that can be addressed separately, according to a business's budget, plans or growth. In fact, companies often see SSE as a step along the way to full SASE migration, as they seek to securely connect work-from-home employees to enterprise services.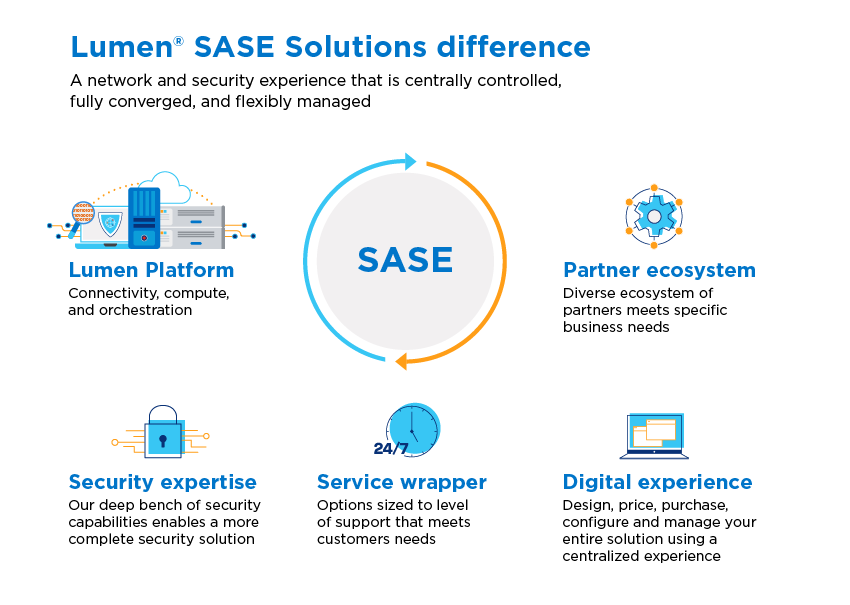 Partners that make a real difference
Every bit as important as the SSE or SASE decision is finding the right partner for your journey.
SASE solutions are integrated, flexible and secure. Separate vendors typically supply the various components, which businesses can implement over time. By taking advantage of a service provider's portfolio of technology partners, you can boost, simplify and tailor  the power of SASE to your business's specific needs.
In fact, Lumen already works with industry-leading providers such as VMware® and Fortinet®—with even more on the way.
And we offer powerful solutions for every stage of your SASE (or SSE) journey. Start with one, the full stack or work with our experts to build your own solution.
Lumen® SASE Solutions
Lumen® SASE Solutions combine our expansive network and cloud platform availability with leading software management partners. This helps us deliver enhanced control, visibility and simplified management of network and security for cloud-based application delivery virtually anywhere, on any device.
Our partner ecosystem makes Lumen an even better choice, letting you put together the ideal solution for your enterprise and its unique needs.
DISCLAIMER:
This content is provided for informational purposes only and may require additional research and substantiation by the end user. In addition, the information is provided "as is" without any warranty or condition of any kind, either express or implied. Use of this information is at the end user's own risk. Lumen does not warrant that the information will meet the end user's requirements or that the implementation or usage of this information will result in the desired outcome of the end user. This document represents Lumen's products and offerings as of the date of issue. Services not available everywhere. Business customers only. Lumen may change or cancel products and services or substitute similar products and services at its sole discretion without notice. ©2023 Lumen Technologies. All Rights Reserved.
---
Trending Now
You may also like