A pioneering spirit builds a sustainable future in the U.S. Mountain Region
Posted On September 23, 2022
---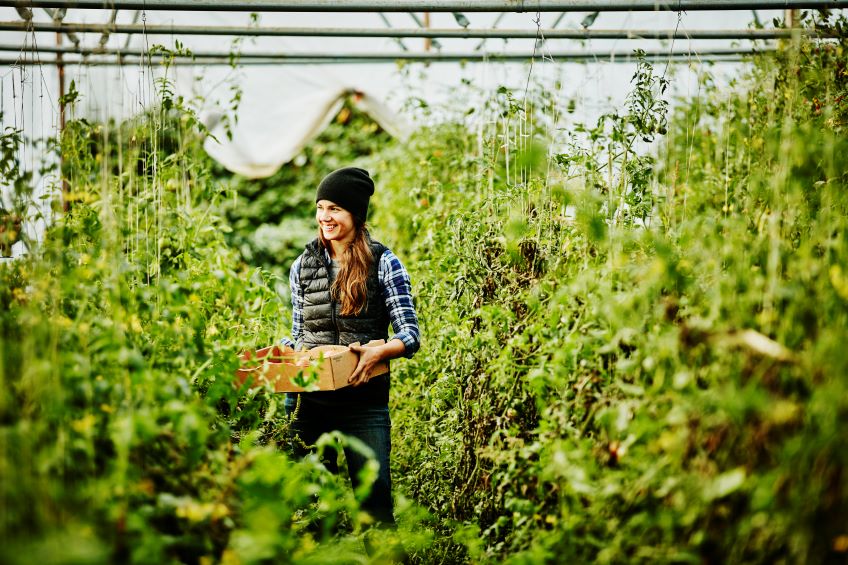 The western United States is known for its wide-open spaces and mountains. You can see forever from lots of different vantage points.
By geography, the Mountain region in the western U.S. is Lumen's largest business unit, covering Utah, Idaho, Montana, Wyoming, and the Dakotas. Not surprisingly, there is a variety of businesses and even business cultures in the different areas my team and I serve. The technology industry is leading the way in growth, along with healthcare providers and major transportation companies.
The pioneering spirit is alive and well. The people who live here go to work with a "We can get this done attitude" about challenges and opportunities. Lumen's roots in the region go back almost 100 years. Today, we help them get things done with the Lumen platform of adaptive networking, edge cloud, connected security and collaboration services. For businesses large and small, that means we can bring the resources to make their vision a reality.
It's a team effort
I've been a team player all my life. I was a multi-sport athlete and I now coach high school rugby and football. Building a team takes more than assembling people in one spot. A team is greater than the sum of its parts and that takes building a culture, a way of thinking and working together.
I built my Lumen team with the same approach. We work with customers with that same mentality.
The area is very diverse with regional healthcare providers and banking systems spread throughout. Utah also boasts a strong technology industry , with a growing startup community bringing new ideas to market. Idaho also has an entrepreneurial culture across different industries. Everywhere in the region, we work with lots of startups, helping them scale their ideas.
That's what I mean when I say that working in this area is like standing on a mountaintop and seeing all the possibilities. People aren't just asking for a specific piece of infrastructure anymore. They want help redesigning their business because of the possibilities they see for the future.
And sometimes, they want help redesigning the way the world works.
Sustainability vision becomes reality
Lumen is a "Sustainability Partner" of Wyoming Hyperscale, an amazing effort to rethink how datacenters are constructed and operated. The Thornock family is a tremendous example of the pioneering spirit in the 21st century. They've been a Wyoming ranching institution for six generations. When they looked out at their land, they saw new possibilities for land stewardship and new ideas for building and operating datacenters in sustainable ways.
Energy usage is a huge issue for data centers. You not only have to run all the banks of processors, memory, and storage; you have to cool them. That drives costs and it potentially increases the environmental impact from consuming all that power.
The Thornocks are pioneering a new approach. They developed a liquid cooling technology that can increase a data center's cooling efficiency by 95 percent. They are also leveraging the growth of sustainable power generation in the area.
Wyoming Hyperscale is not only changing how data centers are built in the future, but also how vegetables are produced. They are recapturing heat generated by the data centers to grow produce in greenhouses. These ideas are full of possibilities for Wyoming and the rest of the world.
As Brady Thornock, 6th-generation rancher and operating partner of Wyoming Hyperscale told us: "One of the most important aspects of the project is the focus on its implementation of cutting-edge technology to make it as efficient as possible, with the smallest footprint environmentally."
Brady's brother Trenton recently talked about Wyoming Hyperscale on Lumen's "Light, Data, Action!" podcast with host Terry Barbounis, Director, Innovation Strategy at Lumen. Check it out here.
Wyoming Hyperscale uses Lumen adaptive networking solutions. On our fiber network, we can help them connect to large cloud providers to expand their business and make new connections to spread their ideas. That gives them a low latency offering to their customers. We are also helping to secure their data centers against all manner of attacks.
We are proud to be part of their team. It's a great example of what we're doing here in the Mountain Region, from Utah to Big Sky Country to Mt. Rushmore. The view is endless and so are the possibilities.
When you look into the future, what possibilities do you see? Let's be pioneers together.
This content is provided for informational purposes only and may require additional research and substantiation by the end user. In addition, the information is provided "as is" without any warranty or condition of any kind, either express or implied. Use of this information is at the end user's own risk. Lumen does not warrant that the information will meet the end user's requirements or that the implementation or usage of this information will result in the desired outcome of the end user. All third-party company and product or service names referenced in this article are for identification purposes only and do not imply endorsement or affiliation with Lumen. This document represents Lumen's products and offerings as of the date of issue. Services not available everywhere. Business customers only. Lumen may change or cancel products and services or substitute similar products and services at its sole discretion without notice. ©2022 Lumen Technologies. All Rights Reserved.
---
Trending Now
You may also like