What Does Your Path to SASE Look Like?
---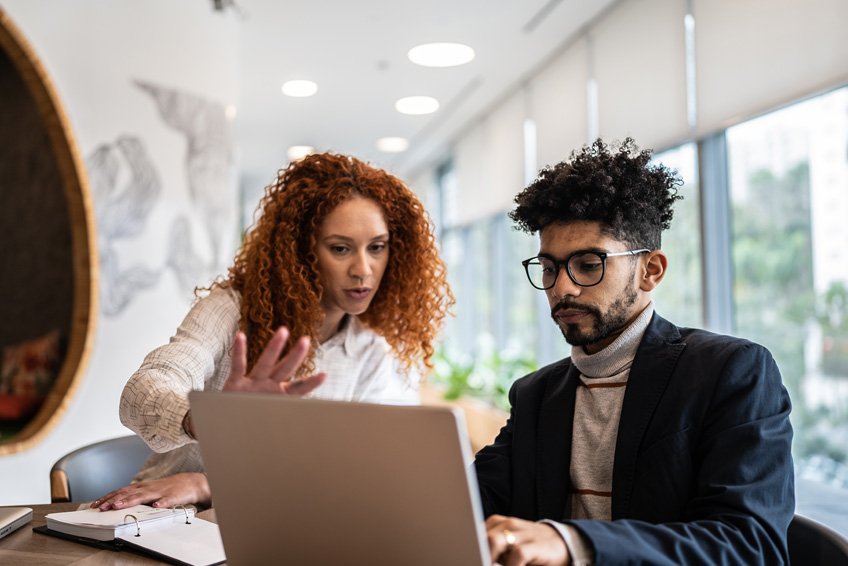 Take a look around. Everybody's doing everything, including their work, across multiple devices and from various locations. Talk of the Internet of Things has given way to the Internet of Everything—network, people, things, data and process.
With remote and hybrid work being the new norm, keeping all these pieces moving consistently and efficiently puts increasing stress on IT pros in organizations of every size and type. Mass migration to the cloud has accelerated, highlighting the benefits of a SASE (Secure Access Service Edge) approach to next-generation architecture. In short, the world's changing and businesses have to respond. Now.
Of course, as businesses embark on this transformation, the world won't stop and wait. Business goes on, and workers need access to the digital assets and applications required to do their jobs. What's more, most businesses have already invested heavily in hardware and software. Those investments can't just be abandoned.
So, as your business plans its SASE journey, it's time to look at where you are, where you're headed and what kind of transformational traveler you'll be.
Take Your SASE Journey from Perilous to Peerless
According to a 2021 survey with IT leaders conducted by Security magazine, 62% of organizations were multi-cloud already—and of those that weren't—84% expected to be within two years.1 So, once a business decides SASE is the way to go, the next step is to plot a course to get there. There are a few things to keep in mind:
No two businesses are alike. Organize and prioritize the adoption of new technologies based on the problems they solve—and how they relate to your business.
Rip and replace is not a feasible business strategy. Given today's financial environment, updates require a flexible solution that can quickly be changed and scaled as needed. Most enterprises have already invested heavily in hardware and software and simply can't afford to abandon those investments.
Investments need to do more than add value. The goal here is to increase productivity and innovation. IT now plays a pivotal role in marketplace success, demanding that operational change is more simplified and automated to support the strategic focus that will differentiate the business.
There are a number of paths businesses can take on their transformation journeys. What's more, most businesses are not transforming just once. They're on a journey that will likely last for many years to come.
When it comes to this transformational journey, businesses vary on their dedication and commitment. Global professional services firm Accenture conducted research on Total Enterprise Reinvention—a strategy to set a new performance frontier for companies, centered around a digital core, to drive growth and optimize operations. Accenture identified these "travelers" as:
Optimizers (6%)2 focus on functional transformations limited in scope and ambition. Technology is not a significant enabler of their transformations.
Transformers (86%)2 focus on transforming parts of their business rather than the whole and tend to treat transformation as a finite program rather than a continuous process.
Reinventors (8%)2 are moving to adopt a strategy of Total Enterprise Reinvention—an end-to-end strategy of reinventing operations and investing in the digital core to set a new performance frontier.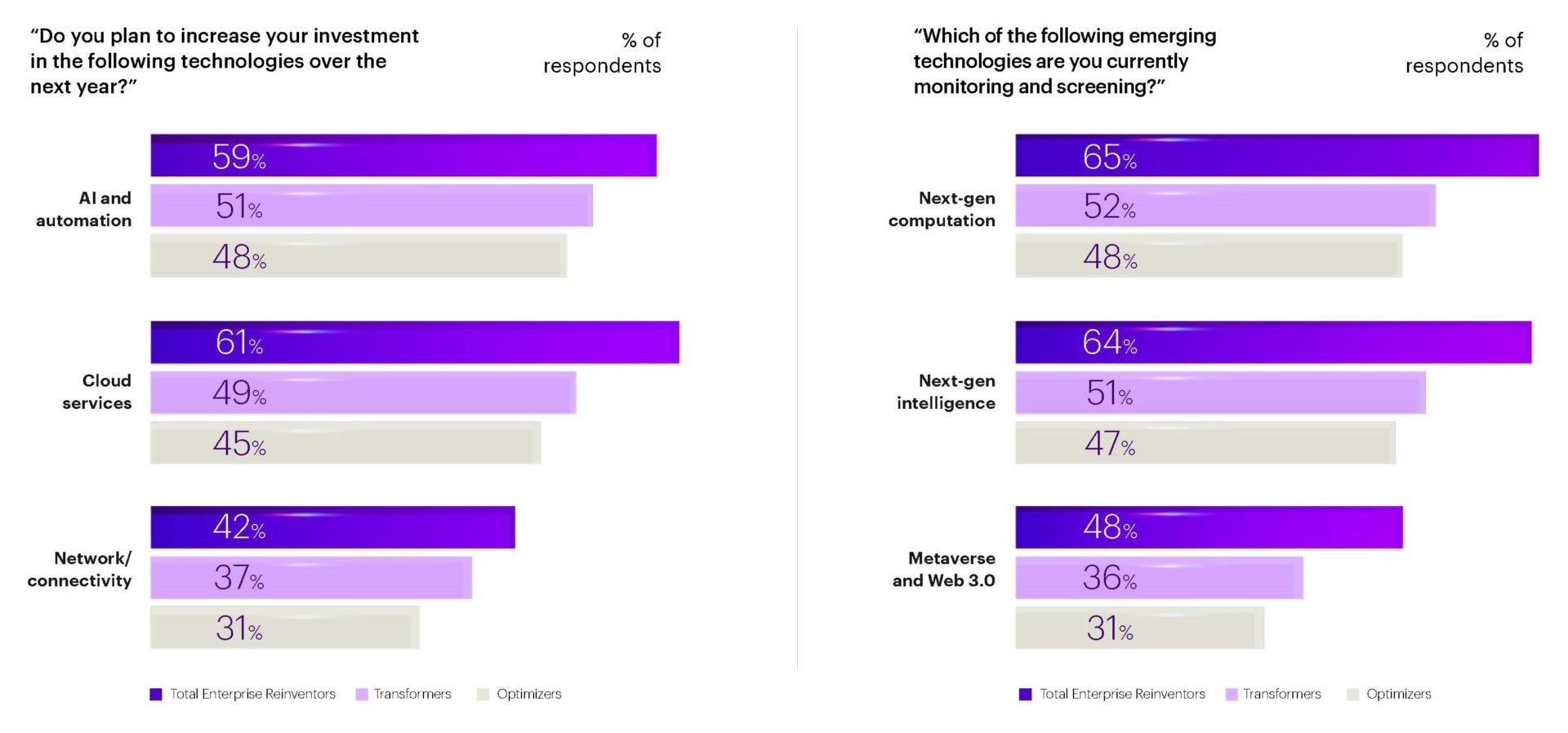 Many Transformers, however, are beginning to recognize the importance of establishing a new performance frontier. Just under half of these "Aspirational Transformers" are primed to become Reinventors.
The stakes are high. It's no wonder so many IT managers are finding this transition stressful. And it makes sense that they're looking for a service provider to serve as a true, day-to-day trusted partner.
A partner is needed to help migrate and/or integrate existing investments—to help businesses embrace and understand where they've been, where they want to go and the best path to get there.
Streamlined Management and Centralized Control Make Lumen SASE Solutions the Right Choice
Lumen® SASE Solutions unite the purchase, deployment, orchestration and management of software-defined network infrastructure and information security to simplify the delivery of applications wherever the business needs them.
With Lumen® SASE Solutions, you can take full advantage of the Lumen Platform—the fastest, most secure platform for next-gen apps and data, built to deliver the scale, speed and intelligence that cloud and edge applications require, making it easy to run and respond quickly.
1Security Magazine, Multi-cloud adoption will be strong in 2022 but key security gaps and challenges remain, November 2021.
2Accenture, Total Enterprise Reinvention, World Economic Forum (WEF) 2023.
AUTHORS
Darren Wolner
Darren leads Lumen's SASE, SD-WAN, and Edge Gateway product portfolios, which includes setting vision, goals, and agile initiatives to drive the product roadmap to innovate and align with market trends to meet the demands of our customers in the Enterprise, Mid-Market, and Public Sectors. In this role, Darren leads a product team that is focused on delivering Software Defined Networking and cloud-based security solutions, including SD-WAN, Secure Web Gateway (SWG), Firewall-as-a-Service (FWaaS), Zero Trust Network Access (ZTNA), and Cloud Access Security Broker (CASB). He and his team enjoy helping our customers navigate their business transformation journey with fully managed, all-digital, on-demand experiences, all while helping them to protect their environments from the largest and most recent cyber threats.
Mike Robles
Mike is a Senior Director of Product Management at Lumen Technologies. Mike has been involved with networking and communications product management, design, and development for over 17 years. He has been with Lumen since 2010 via the Level 3 acquisition.
This content is provided for informational purposes only and may require additional research and substantiation by the end user. In addition, the information is provided "as is" without any warranty or condition of any kind, either express or implied. Use of this information is at the end user's own risk. Lumen does not warrant that the information will meet the end user's requirements or that the implementation or usage of this information will result in the desired outcome of the end user. All third-party company and product or service names referenced in this article are for identification purposes only and do not imply endorsement or affiliation with Lumen. This document represents Lumen products and offerings as of the date of issue.
---
Trending Now
You may also like