SASE: Defining Traits and Common Use Cases
Posted On November 4, 2021
---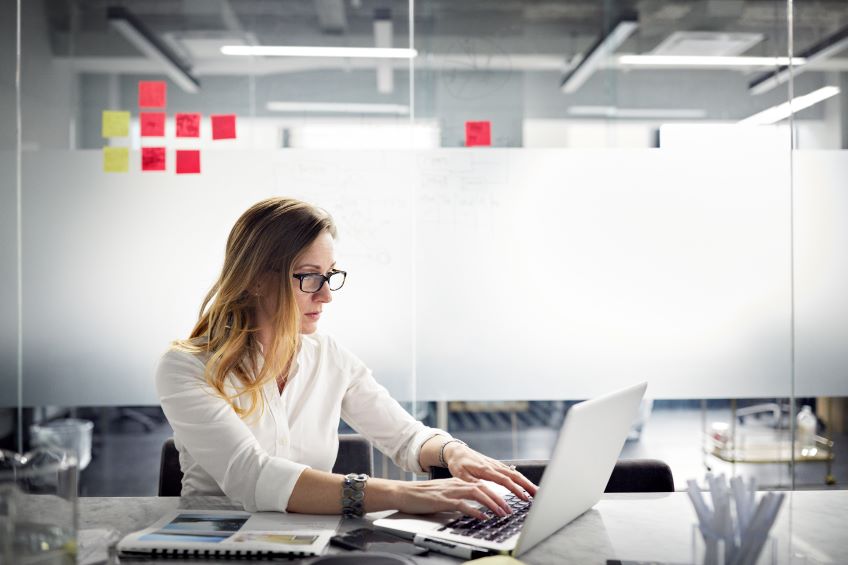 In the first post of our SASE series, we outlined some of the specific challenges SASE addresses and why this model for distributed applications and data represents a more unified and streamlined approach for modern IT organizations. Now we will examine the types of organizations that stand to benefit most from a SASE approach, along with six common use cases SASE can solve.
The Modern Enterprise is Dynamic and Distributed
While more and more people had already started some form of remote work, the pandemic significantly accelerated this trend. According to an S&P Global research report, 80% of companies surveyed had implemented or expanded universal work-from-home policies in response to the pandemic, and 67% expect these to remain in place either for the long term or permanently. And as these workers continue to connect from parts unknown, the potential attack surface for threat actors grows.
Of course, it's not just users that have become increasingly distributed—the applications and data that we now rely on to remain productive are no longer confined to the four walls of the corporate data center. Today's enterprise IT stack represents a dynamic blend of resources hosted in the cloud, in corporate data centers, at the edge or increasingly in multiple places at once. Consequently, conventional notions about a well-defined network perimeter—especially in terms of how we qualify what's "inside" versus "outside"—no longer seem particularly germane or useful.
While the broad adoption of cloud-based resources has indeed transformed the way we work, connect and collaborate with one another, it has also resulted in some unintended consequences: different lines of business becoming progressively siloed as they standardize on separate cloud environments. As a result, enterprise IT leaders must contend with an increasingly complex IT stack that's both more expensive to operate and also far harder to secure.
SASE offers greater operational agility by unifying cloud-based SD-WAN with security services, including zero trust network access (ZTNA), firewall as a service (FWaaS) and secure web gateways. And if applied correctly, it can easily scale to secure all traffic, applications and users regardless of the execution environment.
Six Common SASE Use Cases
The following six use cases highlight typical challenges encountered by today's IT organizations and how they are adopting SASE to address them.
Use Case #1. Workforce Transformation/VPN Replacement
Even before the pandemic, many enterprises were struggling to accommodate a surge in connecting their remote workforce to the network.
For the better part of the past two decades, virtual private networks (VPNs) have served as the primary vehicle for securely connecting users to protected network resources. Unfortunately, VPNs are not designed with scalability in mind. And as many organizations have since learned, when saturated with an influx of concurrent users, a limited number of VPNs will quickly devolve into a traffic bottleneck which degrades application performance and introduces a needless layer of complexity for administrators to deal with.
Conversely, scalability is a foundational aspect of what a SASE approach enables. If a company suddenly must accommodate thousands of new remote workers, it can quickly provision new SASE services in the cloud, and it can do so in closer geographical proximity to wherever those remote workers happen to be. Deploying security inspection at local edge nodes, closer to where users are, also means greater flexibility and improved performance.
Use Case #2. Edge Computing and IoT
In the coming decade, a new generation of IoT devices installed at the network edge and beyond will enable some of the most exciting innovations, from smart cities and autonomous vehicles to telehealth and industrial sensors. While the promises of these connected things are compelling, they are also notoriously insecure as security is often bolted on as an afterthought. As a result, these devices have become attractive targets for threat actors who can commandeer them into their botnet armies with little effort or risk. Worse still, IT teams often have little to no visibility over all these multi-directional communications devices.
With SASE, when an IoT device connects to the network, it becomes instantly visible in the cloud admin panel, allowing IT admins to dynamically enforce access policies and privileges based on trusted identity. SASE isn't just solving the near-term challenge of combining these access and security endpoints—it's about building a sustainable and scalable foundation that will be able to support the many future disruptions that will take place at the network edge.
Use Case #3. WAN Modernization
Conventional perimeter-based security schemes were never designed to meet the demands of today's dynamic, cloud-first reality. For CIOs intent on achieving key strategic priorities such as cloud adoption and digital transformation, they have also come to appreciate that in order to do so, they must first modernize their wide area network to become software-defined.
A SD-WAN platform automatically identifies and classifies application traffic at the network edge and effectively segregates and secures it from other traffic on the network. By leveraging a SASE approach, IT teams can transform their WAN to provide direct, secure access to applications and services across a multi-cloud environment—regardless of the location or the devices used to access them.
When orchestrated with a modern cloud-delivered security service, a SASE-enabled SD-WAN helps ensure consistent policy enforcement and streamlined access control for users, devices and applications.
Use Case #4. Performance Assurance
Legacy networks were built for applications and data that never left the secure confines of the corporate data centers. Of course, most of the applications that we now use on a daily basis are hosted and delivered across the spectrum of third-party cloud services and are consumed by an increasingly mobile and distributed workforce. However, as these services expand beyond the network perimeter, assuring peak performance of critical applications and services makes an already tough job, even more challenging.
Since SASE is typically deployed as a location-agnostic architecture, IT organizations can easily shift their PoP exchanges and place them in closer geographical proximity to common traffic sources and destinations. Fewer hops can mean lower network latency, better performance and fewer opportunities for threat actors to exploit network traffic. And as we push more compute and network resources out to the edge, it will be even more critical that application performance doesn't come at the expense of security.
Use Case #5. Alleviate Operational Complexity
The increased complexity of operating in a hybrid, multi-cloud world makes it extremely difficult to manage performance efficiently. Which is why simplification and security are two of the core principles driving today's network modernization initiatives.
SASE can help establish greater control by combining multiple security functions into a single, cloud-native service. Centralizing management capabilities means fewer stand-alone point solutions for your IT staff to continuously tune and troubleshoot. With a SASE security stack managed in the cloud by a single provider, internal IT staff can spend less time configuring, managing and maintaining these individual systems and focus their efforts on higher-level strategic priorities instead.
Use Case #6. Cloud Adoption and Migration
Applications aren't just being migrated to the cloud. Along with their workloads and data, they are continuously moved back and forth between different execution environments to take advantage of performance requirements, fluctuating pricing, geographic proximity to users and any number of other factors. Commonplace data center security controls were simply not built to meet the dynamic and distributed nature of modern multi-cloud environments.
Multiple point solutions have emerged to plug the cloud security gaps. These include cloud access security broker (CASB) technologies to secure SaaS traffic and secure web gateway (SWG) technologies to secure web traffic. As with any new solution, each one must be carefully configured and managed, leading to additional complexity and potential risk. A SASE approach can accelerate application adoption and migration efforts by offering security services from a unified framework, applying existing policies, and managed from a single console.
In our next post in this series, we set the record straight regarding some of the most common misconceptions around SASE.
This content is provided for informational purposes only and may require additional research and substantiation by the end user. In addition, the information is provided "as is" without any warranty or condition of any kind, either express or implied. Use of this information is at the end user's own risk. Lumen does not warrant that the information will meet the end user's requirements or that the implementation or usage of this information will result in the desired outcome of the end user. All third-party company and product or service names referenced in this article are for identification purposes only and do not imply endorsement or affiliation with Lumen. This document represents Lumen's products and offerings as of the date of issue. Services not available everywhere. Business customers only. Lumen may change or cancel products and services or substitute similar products and services at its sole discretion without notice. ©2021 Lumen Technologies. All Rights Reserved.
---
Trending Now
You may also like