What is Web Application Firewall (WAF)?
Posted On November 21, 2022
---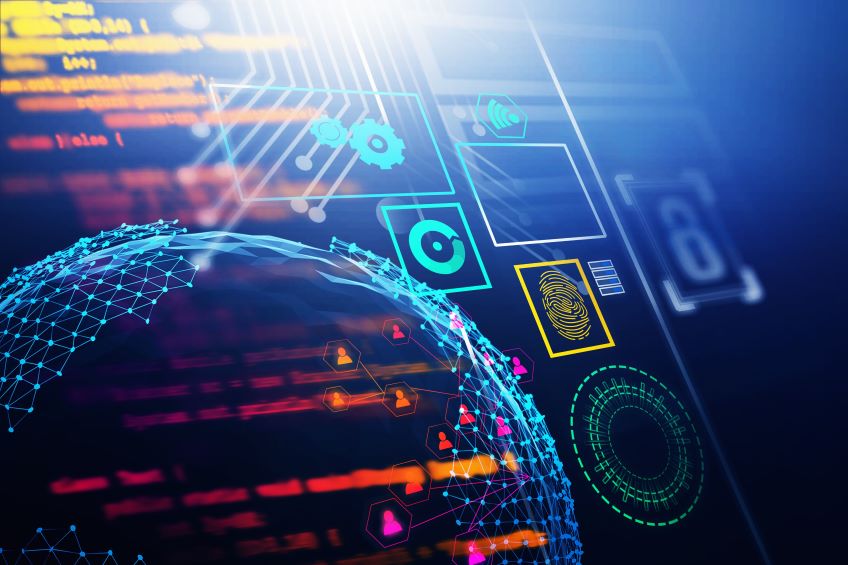 Have you ever purchased anything online? Do you store your finances in a bank account? Do you play online games to pass the time? If you answered yes to any of these, then I have some frightening news; your personal information may be at risk of getting into the wrong hands!
Woah woah woah, before you start deleting your accounts or withdraw your life savings, there's some good news. While web applications may encounter cyberthreats on a daily basis, there are security solutions widely practiced throughout online businesses, or those who store critical information over the internet. One way these types of businesses thwart cyberthreats is by implementing a Web Application Firewall (WAF) that sits in front of the web application to protect user information and data.
Feeling better? I certainly hope so. But if you are still on the fence, I'll guide you through how a WAF works to protect your critical information and data from ever getting into the wrong hands.
What is "Layer 7"?
Before we dive into what Web Application Firewall is, you first need to understand the application layer of the internet. While the internet is made up of 7 layers (as defined by the OSI model), web applications run at layer 7, or the "application layer". This layer sits at the very top of the OSI model and displays the user interface on your screen. When you interact with websites or mobile applications, you do so at the application layer.
What are web application cyberattacks?
At the application layer, there are genuine people like you and me looking to access our desired content, but there are also a growing number of malicious actors who attempt to attack web applications. In the world of cybersecurity, there are 10 main attack types that occur at the application layer that are referred to as the OWASP Top 10. The OWASP Top 10 is broken out into the 10 most common cyberattack types seen upon web applications. Although these may seem complex and intimidating, they all have similar motives:
Attempt to steal company or customer information
Spy on their target's activities
Obtain information to blackmail the target into cooperating with the attacker's demands
Thinking about these attackers has me wondering where the world would be if attackers used their intelligence for good instead of evil. Would we have solved the world's most pressing issues of climate change? Saved the turtles? Finally accomplish world peace? I doubt it, but it doesn't hurt to dream, right? I digress.
Now that we know what types of attacks companies are experiencing at the application layer, let's dive into how Web Application Firewall can help detect and thwart these attacks.
How does Web Application Firewall prevent layer 7 attacks?
To understand Web Application Firewalls, let's simply break down the term. "Web Applications" are what you and I interact with daily when we access the internet via our computers or cell phones. Think of all the mobile apps you have on your phone. If you are anything like me, you probably lost track of how many apps you have and still actively use. When we access these web applications, it is important that our information is secure, which is where the firewall comes into play.
If you are unfamiliar with how a firewall works, it basically sits in front of the component(s) it is protecting (web applications in this case) and looks at each and every request that comes through attempting to gain access to the component. I like to think of a firewall as a bouncer at a club who checks guests I.D.s as they enter and allows those who meet the club's requirements to enter and denies those from entry who do not meet the requirements. Like a bouncer, firewalls have a set of standard rules they look for which grant access to the good requests and deny access to potentially malicious requests.
Additionally, traditional WAFs allow you to set specific rules to make your web applications more or less accessible based on the types of requests that come in. However, next-gen WAFs are becoming more and more commonly used. Next-gen WAFs remove the need for developers or security engineers to constantly manage rules as they evolve. Instead, next-gen WAFs adjust their "entry requirements" as they evolve and grow smarter the longer they are used. Note that next-gen WAFs can also be managed as traditional WAFs if needed.
What WAF solutions does Lumen offer?
Lumen partners with best-of-breed next-gen Web Application Firewall vendors to provide reliable layer 7 security. In addition, when WAF is paired with Lumen® DDoS Hyper®, you enable network protection from layers 3 and 4, which helps ensure that your websites and applications are protected at all times. To easily pair Lumen DDoS Hyper with Lumen WAF services, visit the Lumen Marketplace.
Learn how Lumen can protect your web applications from cyberattacks or schedule a call with a WAF expert today.
This content is provided for informational purposes only and may require additional research and substantiation by the end user. In addition, the information is provided "as is" without any warranty or condition of any kind, either express or implied. Use of this information is at the end user's own risk. Lumen does not warrant that the information will meet the end user's requirements or that the implementation or usage of this information will result in the desired outcome of the end user. This document represents Lumen's products and offerings as of the date of issue. Services not available everywhere. Business customers only. Lumen may change or cancel products and services or substitute similar products and services at its sole discretion without notice. ©2023 Lumen Technologies. All Rights Reserved.
---
Trending Now
You may also like