What is Managed Endpoint Detection and Response (MEDR)?
Posted On December 6, 2022
---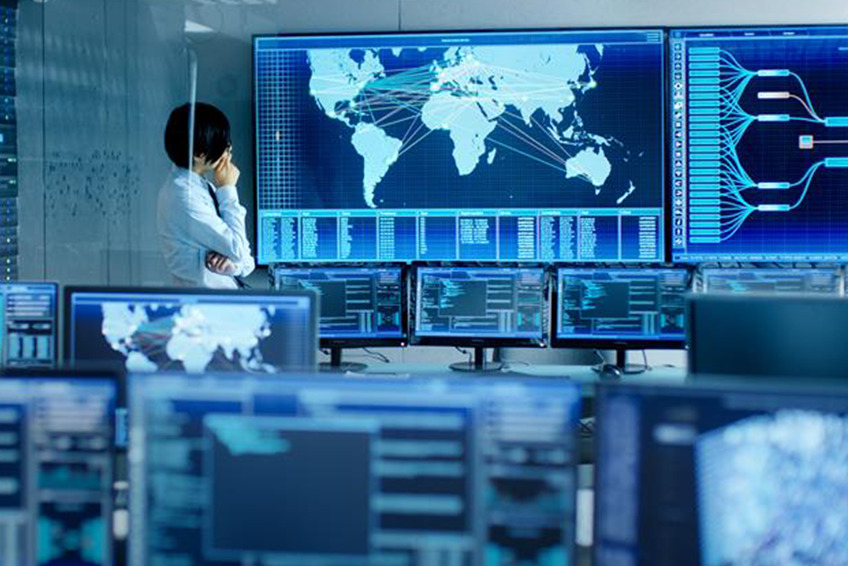 Managed Endpoint Detection and Response (MEDR) is a modern security solution that has evolved from traditional anti-virus (AV). With cybercriminals now cracking the code of traditional AV solutions, MEDR uses artificial intelligence (AI) to identify and monitor all unusual behaviors, rather than only detecting and actioning known threats. Centered on endpoint detection, MEDR is an 'always on' approach to threat detection and response, protecting your organization from data exploitation and theft of intellectual property.
How does MEDR work?
MEDR security solutions analyze potential breaches in policy or if a security safeguard has failed from and endpoint (laptops, desktop PCs, mobile devices, servers, and even IoT and cloud workloads) to better identify and remediate suspicious activity. MEDR tools also collect telemetry data on suspicious activity and may enrich that data with other contextual information from correlated events. Through these functions, endpoint detection and response (EDR) solutions are an instrumental way to shorten response times, and ideally, eliminate threats before damage is done.
How does MEDR protect your organization?
Managed Endpoint Detection and Response protects your organization by:
Protecting from the unknown: Unlike tools that only monitor for known threats, MEDR solutions can help you detect suspicious activities that may indicate an unknown threat type.
Telling the full story: Unlike traditional Anti-Virus, MEDR can help provide more context behind an attack, logging how the threat entered the endpoint and attempted to execute so that you can tailor your response and protect yourself in the future.
Providing real time response: MEDR delivers real-time visibility into your endpoints to help you quickly identify, investigate and respond to malicious activity.
Ensuring every second counts: MEDR can help you accelerate your investigation so that you can limit the damage a breach does to your business.
Why do you need a MEDR solution?
With thousands of endpoints on your network—and cybercriminals continually developing new attack methods—the need for endpoint security grows more important by the day.
MEDR solutions ease up the endpoint management process by allowing you to monitor, control and respond to threats through one central platform. A good MEDR solution enables your IT team to work more effectively by reducing the need to constantly monitor multiple tools and dashboards.
Do you have the expertise, tools and people to prevent your endpoints from being exploited? How well does your business manage IT security threats? Calculate the impact of security alerts and a potential endpoint breach on your business.
This content is provided for informational purposes only and may require additional research and substantiation by the end user. In addition, the information is provided "as is" without any warranty or condition of any kind, either express or implied. Use of this information is at the end user's own risk. Lumen does not warrant that the information will meet the end user's requirements or that the implementation or usage of this information will result in the desired outcome of the end user. This document represents Lumen's products and offerings as of the date of issue. Services not available everywhere. Business customers only. Lumen may change or cancel products and services or substitute similar products and services at its sole discretion without notice. ©2023 Lumen Technologies. All Rights Reserved.
---
Trending Now
You may also like