What is edge bare metal?
Posted On September 30, 2021
---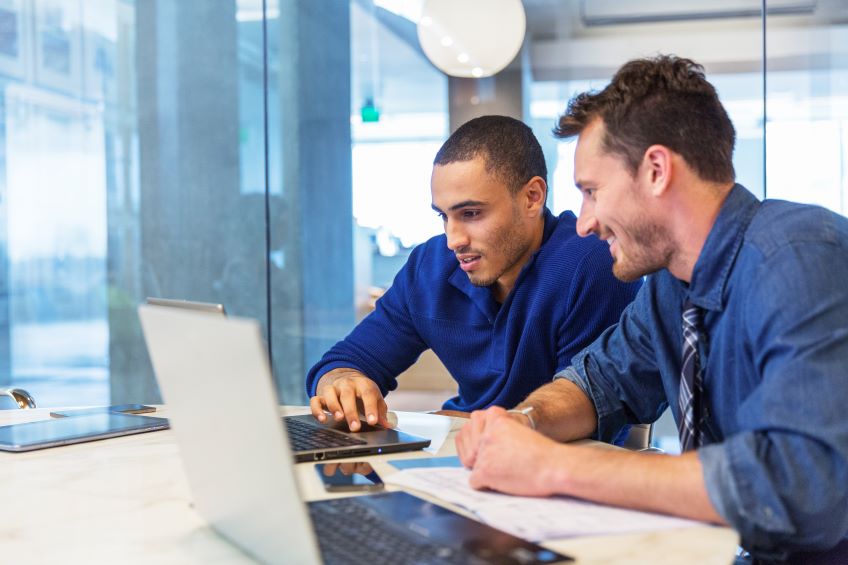 Edge computing is one of the fastest-growing enterprise technologies. But what is it exactly? How does it work? And how can combining edge computing with bare metal servers help organizations optimize their low-latency, high-performance applications?
Edge bare metal: the next evolution in cloud computing
Cloud computing was a game changer for many organizations, offering faster and more lightweight services for customers and a road for rapid innovation. However, as enterprises continued to build and deploy high-bandwidth apps and services to satisfy user expectations for real-time experiences and interactions, they needed to bring data storage and compute power closer to the devices or data sources that need it most.
Moving latency-sensitive and compute-intensive workloads to bare metal servers at the network's edge can provide the speed, agility and security required to power applications built with tools such as AI, machine learning, and augmented or virtual reality—the technologies driving the 4th Industrial Revolution. But just what is Edge Bare Metal?
Edge Bare Metal is a computing model that uses physical, single-tenant servers deployed across a distributed network of interconnected data centers close to where machines and people interact. By processing data where it is produced and consumed, organizations can shorten the distance data needs to travel between devices and users while reducing bandwidth strain on networks.
Besides their performance advantages, edge bare metal servers can be provisioned quickly and turned up and down in near real-time to meet fluctuating or short-term business demands,  providing the scalability and flexibility many enterprises require.
How edge computing compares with cloud computing
Edge computing and cloud computing both offer flexibility, scalability, demand-based capacity management and pay-as-you-go cost predictability. However, there are some key differences between the two approaches.
Location. When comparing traditional cloud computing with edge computing, the primary difference is how and where data processing takes place. The cloud stores and processes data in a central location, usually a data center. Edge computing processes data nearer the source, at the "edge" of the network where people and machines connect. This decentralized structure makes it possible to capture and process locally generated data in milliseconds, resulting in a much faster computational speed than cloud computing.
Resources. Bare metal servers are physical computers dedicated to a single tenant, meaning that other customers do not share compute and storage resources. In a cloud environment, multiple tenants compete for a virtual machine's memory and processing, potentially reducing performance.
Efficiency. By eliminating the need for a hypervisor layer, the software that creates and runs virtual machines, bare metal servers offer faster throughput. The operating system runs directly on the server's hard disk (the 'bare metal'), helping organizations avoid the loss of performance frequently experienced with cloud or virtual servers.
Flexibility. Bare metal enables tenants to bring their own operating system and easily customize their machines to meet specific performance, security and reliability needs.
Security. Physically isolating data, applications and other resources lets customers enjoy a higher degree of privacy and security than the cloud, helping to reduce risk and better support industry-specific regulatory and compliance requirements.
A recent survey of more than 1,700 senior IT decision makers and C-suite executives worldwide revealed that 93 percent of respondents agree moving their organizations' high-performance applications from cloud-based apps to metro edge compute locations will reduce lag time and improve performance.1  But this doesn't mean that the edge is a replacement for data centers or the cloud. Rather, the edge is an additional place to run workloads when it makes sense and when end users can benefit from more speed and throughput—such as when the sheer amount of data is too much to send to the cloud, or when the lag time created by sending data from the edge to the cloud for processing is too great.
Most organizations will have a mix of edge and public and private cloud environments to support different types of computing needs. And Edge Bare Metal delivered as a service will be a key component of this ecosystem.
Edge Bare Metal enables next-gen business
Single-tenancy edge compute servers offer the speed, security and performance that many enterprises look for in a hosted compute solution. And businesses everywhere have discovered that combining these efficiencies with a pay-as-needed pricing model saves big on infrastructure costs.
That is especially true for industries like healthcare and manufacturing, which require compute-intensive, latency-sensitive robotics and machine learning capabilities to streamline day-to-day operations. For example, medical facilities use automated diagnostics and monitoring tools to track patient data and changes in condition. Similarly, factories and warehouses leverage programmable and sensor-based tools for everything from fabrication to predictive maintenance to logistics. And both industries employ streaming and video on-demand services for communication and education.
Of course, big data processing jobs aren't limited to the health and manufacturing spaces. Many other businesses are banking on the reliable uptime, improved customer experiences and enhanced data protection that low-latency bare metal provides.
Security companies also rely on the real-time analytical power that bare metal servers deliver for intelligent video surveillance, online fraud detection and speech and image recognition. Likewise, retailers are widely implementing smart technologies like contactless checkouts, automated inventory tracking and customer preference analysis. Financial institutions also demand powerful, dedicated compute to monitor customer spending, perform current market analysis and safeguard sensitive personal data.
The Lumen® Edge Bare Metal difference
No matter what next-gen technologies they use, innovative businesses with growing data demands are turning to dedicated computing solutions to provision fast, secure processing power for their compute-intensive applications. Lumen Edge Bare Metal offers flexible access to a distributed network of high-capacity bare metal servers designed to deliver 5ms or better of latency with improved security, performance and orchestration control already baked into the architecture.
Lumen owns 45 on-demand bare metal locations across North America. They're all powered by a global fiber network designed to cover 97% of U.S. business demand in <5ms latency. Our pay-as-you-go Edge Bare Metal solution is delivered over ~400,000 route miles of secure fiber and reaches more than 2,200 third-party public and private data centers.
You can leverage the powerful Lumen Network to build your complete Edge Computing solution. Combine low-latency Edge Bare Metal and Lumen® Edge VM with Lumen® Edge Private Cloud and Lumen® Dynamic Connections to create an edge ecosystem designed to support all your next-gen apps and services virtually anywhere in the world.
Explore Edge Bare Metal
1 Quadrant Strategies, Global Poll: Edge Computing Trends, Barriers and Benefits, April 2021.
This content is provided for informational purposes only and may require additional research and substantiation by the end user. In addition, the information is provided "as is" without any warranty or condition of any kind, either express or implied. Use of this information is at the end user's own risk. Lumen does not warrant that the information will meet the end user's requirements or that the implementation or usage of this information will result in the desired outcome of the end user. This document represents Lumen's products and offerings as of the date of issue. Services not available everywhere. Business customers only. Lumen may change or cancel products and services or substitute similar products and services at its sole discretion without notice. ©2021 Lumen Technologies. All Rights Reserved.
---
Trending Now
You may also like