Proactively Protecting Networks: The Key to Effective Security
Posted On October 27, 2023
---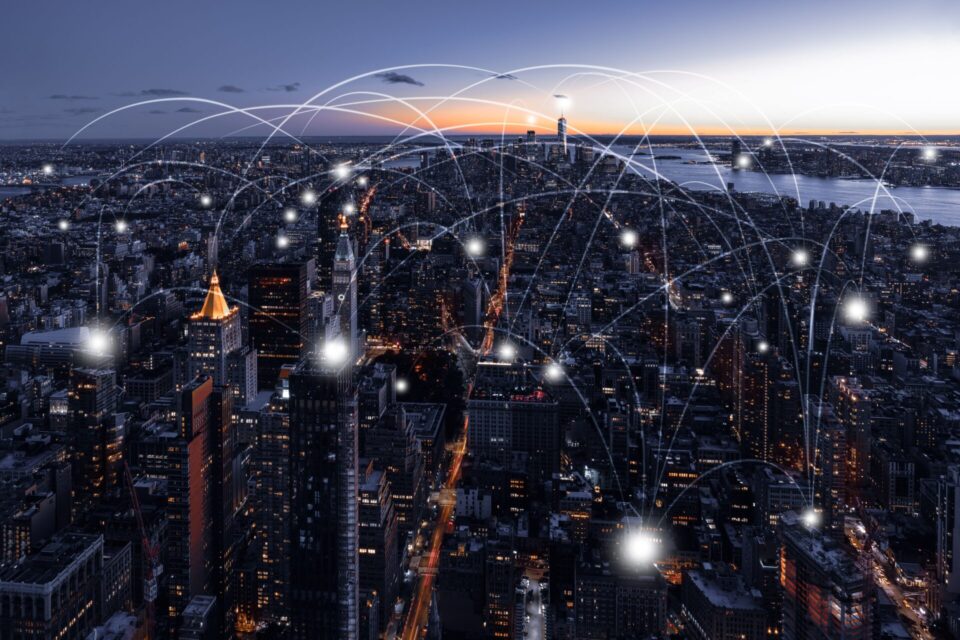 Why is holistic web protection critical for your organization?
Holistic web protection involves comprehensive measures to safeguard digital assets, online presence, and operations from threats and risks. To achieve this goal, organizations need cybersecurity tools that help them protect against network-based threats like Distributed Denial of Service (DDoS) attacks and threats targeting their web applications such as SQL injection or credential stuffing. Since most interactions between users and organizations occur online, having a secure web presence has become essential.
Among the threat trends identified by the Lumen security team while preparing recent DDoS and Application threat reports, we have seen attackers relying more on sophisticated methods to increase the impact of their malicious campaigns, such as multi-vector attacks and brute force attacks, which pose a challenge for organizations in terms of protection and mitigation. Cybercriminals are also experimenting with new techniques like "Hit-and-Run"-style attacks, a series of attacks that last less than ten minutes and target the same victims multiple times, or employing bots and malware to bypass traditional detection methods, like the case of Qakbot or ZuoRAT, both campaigns uncovered and taken down by Black Lotus Labs. With such a complex landscape, organizations that follow a proactive approach and deploy efficient security solutions to protect their digital ecosystem can help ensure a stable customer experience.
However, not all organizations experience attacks the same way. Below are a few cases.
When the lights go out
Imagine it is Christmas, and you are shopping for gifts for your loved ones at a crowded mall. Suddenly, a power outage plunges the entire mall into darkness, and chaos ensues. People cannot see where they walk or look at the merchandise on the shelves. They cannot pay with their credit cards since points of sales (POS) systems are not working or even go to the ATM to withdraw cash. This scenario demonstrates what downtime looks like from the customer's perspective.
But what about the store owners? How do they experience the blackout? They cannot make sales, and their employees cannot work effectively in the dark. The result? Loss of money, time, and resources. Like in this example, growing businesses cannot afford to experience downtime. When they are under attack, their critical apps are offline, and customer interaction virtually disappears. If the company maintains a digital marketplace, its revenue and sales are tremendously impacted.
Moving to a proactive approach: Organizations that have ambitious growth plans, but limited resources need to ensure that their investments are aligned with their strategy and yield a positive return. In light of these factors, choosing not to invest in digital asset protection would be the worst decision. It's crucial to have an efficient solution that enables them to carry out business operations as usual, secures their productivity, and ensures that their websites and applications function as expected to support their business expansion and achieve their growth strategy.
Large enterprises, high stakes
Large enterprises have deployed a sophisticated digital ecosystem to enhance their operations, productivity, and, most importantly, the customer experience. This environment includes websites, web tools, and multiple applications for customers to manage their accounts, customize services, and conduct digital transactions such as e-commerce and e-payments.
Due to their size and resources, large enterprises are the target of sophisticated attacks, such as advanced persistent threats (APT), nation-state-related actors, or complex distributed denial of service (DDoS) attacks that could disrupt operations and overwhelm web servers and network infrastructure. Customers may become frustrated and lose interest in the site if the digital ecosystem is under attack. Negative reviews and comments may quickly spread on social media, damaging the brand's reputation and discouraging potential customers from buying or subscribing. If the issue persists, frequent or extended downtime may raise concerns about the company's reliability and professionalism, casting doubt on its stability.
Moving to a proactive approach: Organizations of this size may have already implemented DDoS mitigation solutions. However, such solutions may not be adequate, given the complexity of their networks and the sophistication of the attacks. For example, if an organization's protection only covers volumetric attacks (layers 3 and 4), it may be unable to mitigate multi-vector attacks since layer 7 is still vulnerable. It is critical for large enterprises to ensure that their entire digital ecosystem is holistically protected with a solution that uses advanced threat intelligence.
Targeting the Public Sector
Agencies are also targets of network-based cyberattacks like DDoS and credential stuffing, but unlike organizations in the private sector, motivations behind attacks include a more significant range of possibilities. Besides, given their functions and responsibilities, each branch of the public sector has unique challenges in protecting its digital ecosystem:
Federal government agencies often manage critical infrastructure and national security systems. DDoS and other network attacks on these systems can have severe consequences, including potential national threats. These agencies are attractive targets for nation-state actors and highly sophisticated cyber criminals.
State and local agencies manage crucial infrastructure, including utilities, emergency services, and transportation systems. Attacks on their network infrastructure could severely affect the well-being of citizens by compromising public services.
Higher education institutions face challenges with DDoS mitigation due to open, collaborative environments, decentralized networks, and diverse user bases. These institutions manage open network environments with several users, making identifying and mitigating malicious traffic amid legitimate traffic challenging.
Moving to a proactive approach: Public sector agencies face a significant challenge in protecting their networks. To build a successful security strategy, it is crucial to incorporate advanced and up-to-date threat intelligence into the toolkit. By utilizing cybersecurity tools such as DDoS Mitigation and Application Protection that rely on this type of intelligence, agencies can keep government and constituent data safe while also providing uninterrupted access to critical services in the face of an ever-evolving threat landscape.
What Can Lumen Do for You?                 
In the modern digital era, it is crucial for organizations of all sizes to prioritize cybersecurity. Due to the increasing frequency and sophistication of cyber threats, safeguarding your digital ecosystem from malicious attacks is essential. This is where Lumen can assist you. Lumen offers a comprehensive cybersecurity suite that can enable you to protect your productivity as your digital footprint expands, secure the first line of communication with your customers, and stop threats before they reach your digital ecosystem through Rapid Threat Defense, our exclusive threat intelligence feature powered by Lumen Black Lotus Labs®, which automatically blocks malicious traffic. Additionally, Lumen DDoS Mitigation solution provided to customers a return on investment of 297% over three years and helps customers improve productivity while reducing risks. We also take an ecosystem approach to application security by partnering with best-of-breed providers for web application firewall (WAF), bot risk management (BRM), and API protection. Lumen is a top-tier option to enhance your security posture, with threat visibility across the vast and deeply peered Lumen global network, Black Lotus Labs threat intelligence, and a team of security specialists with extensive expertise and skills.
This content is provided for informational purposes only and may require additional research and substantiation by the end user. In addition, the information is provided "as is" without any warranty or condition of any kind, either express or implied. Use of this information is at the end user's own risk. Lumen does not warrant that the information will meet the end user's requirements or that the implementation or usage of this information will result in the desired outcome of the end user. All third-party company and product or service names referenced in this article are for identification purposes only and do not imply endorsement or affiliation with Lumen. This document represents Lumen products and offerings as of the date of issue.
---
Trending Now
You may also like