Introducing Lumen® Cloud Communications Specialty Lines
Posted On November 1, 2022
---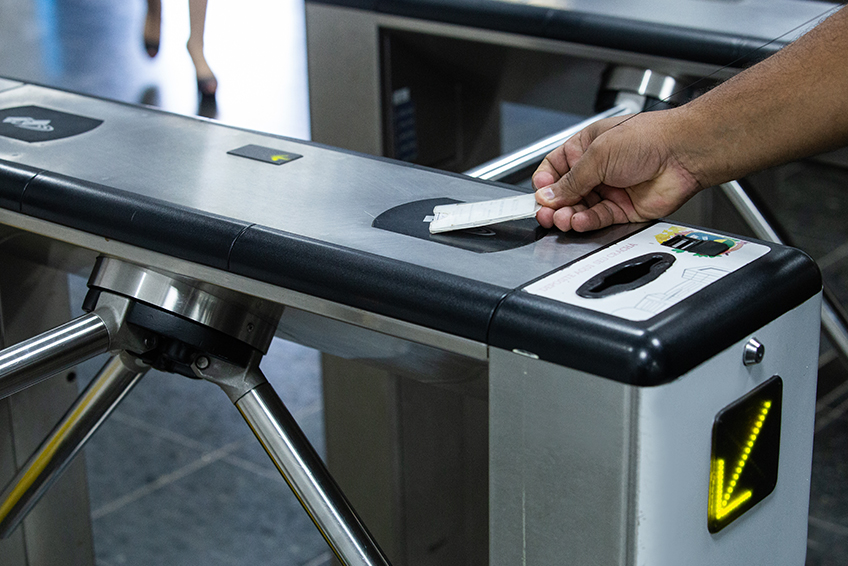 A transition from POTS lines for key life and safety systems
Many business-critical and life safety systems such as alarm panels and elevators today are still running on legacy copper POTS lines. As these lines become more difficult to service, more expensive and subject to sunsetting, businesses are increasingly looking to select and deploy an alternative, modern cloud solution. This blog post details how Lumen has recently launched Lumen Cloud Communications Specialty Lines (Specialty Lines), a feature rich, cloud-based alternative to provide critical connectivity for these applications.
There are still millions of POTS lines in the United States, many of them supporting specialized lines like fire alarms, security gates, elevator phones, and blue light emergency systems. Some businesses have multiple POTS lines per location that service these business-critical applications, creating greater urgency and potentially a large impact if these services become obsolete via age, lack of support or maintenance options. There is a myriad of choices that businesses could consider, and in vetting a POTS replacement solution, most businesses will select a digital or cloud-based POTS replacement for flexibility, scalability, and lower CAPEX. Here are the top benefits of modernizing your business-critical communications with a cloud-based cooper lines replacement solution:
Future-Proof. Cloud based solutions enable your business to leverage next-gen technology which can provide enhanced reliability, includes automatic upgrades and simplified migration to digital lines while continuing to support analog lines if needed.
Increased efficiency with single solution technology. Most locations likely have an average of two-to-five POTS lines that support business-critical applications. A single solution offering would allow your organization, regardless of how many total locations you have, to replace every hardline connection with a cloud-based line. This helps streamlines coverage, management and even billing to increase your efficiency.
Cost reduction. With a turnkey, market-ready solution, businesses can avoid large capital investments and eliminate unpredictable costs for ongoing maintenance, IT staffing, and training. These types of carrier-grade solutions are sold on a subscription basis to best fit businesses needs, providing a flexible pricing model that can deliver a positive return on investment (ROI).
Lumen's Single-Solution POTS Alternative
Lumen Specialty Lines provides a way to replace legacy systems to a fully managed, end-to-end, cloud-based system that includes the following:
All Customer Premise Equipment. All CPE is provided and includes an uninterruptible power supply (UPS), a specialized gateway, and an LTE router with an optional 5G router upgrade, to seamlessly connect with the best signals across multiple wireless providers and provide always-on primary or backup wireless connectivity.  This represents a proven multi-box solution that provides better quality and easier management than other single box solutions. 
White Glove Migration and Installation. Lumen provides all professional on-premises installation, project management, and coordination with local authority having jurisdictions (AHJ) and specialty vendors, including site surveys, radio frequency (RF) engineering, and CPE provisioning. 
Comprehensive Monitoring & Management. Critical systems and devices are monitored 24/7 for incident, problem, and event management. Proactive notifications, hardware replacement, and technical support are included.
Integrated offer. Software on the gateway interfaces with our platform, making migration to digital lines a hands-off experience for your IT staff. Ongoing visibility and management is made easy with our intuitive portal, with online viewing and report generation to provide system visibility.
Superior Solution. Multi-box solutions like Lumen Specialty Lines are fully modular with built-in redundancy, removable components, scalability, and the latest chip sets. Most other solutions are single boxes, where one component failing can cause full system failure. Additionally, since this solution includes a specialized analog telephony adapter (ATA), multiple configurations can be tailored for items like fire controls. 
5G Connectivity. Competing solutions have older technology that aren't 5G capable. With the included router, you can connect to the best network available regardless of its location. 
As companies continue their journey to cloud-based communications platforms, they often concentrate on front line workers and customer facing applications. The life and safety systems are often on disparate connections and platforms, creating inefficiency and adding complexity. Lumen Specialty Lines has addressed many of those issues by integrating cloud-based voice and digital connectivity to address elevators, safety systems and security panels, giving your business a clear upgrade path for modernizing business-critical communications. To learn more about how a cloud-based solution may fit your particular situation, visit our website.
This content is provided for informational purposes only and may require additional research and substantiation by the end user. In addition, the information is provided "as is" without any warranty or condition of any kind, either express or implied. Use of this information is at the end user's own risk. Lumen does not warrant that the information will meet the end user's requirements or that the implementation or usage of this information will result in the desired outcome of the end user. All third-party company and product or service names referenced in this article are for identification purposes only and do not imply endorsement or affiliation with Lumen. This document represents Lumen products and offerings as of the date of issue.
---
Trending Now
You may also like