Edge Computing: The Future of Connectivity – Part 2
Posted On December 28, 2020
---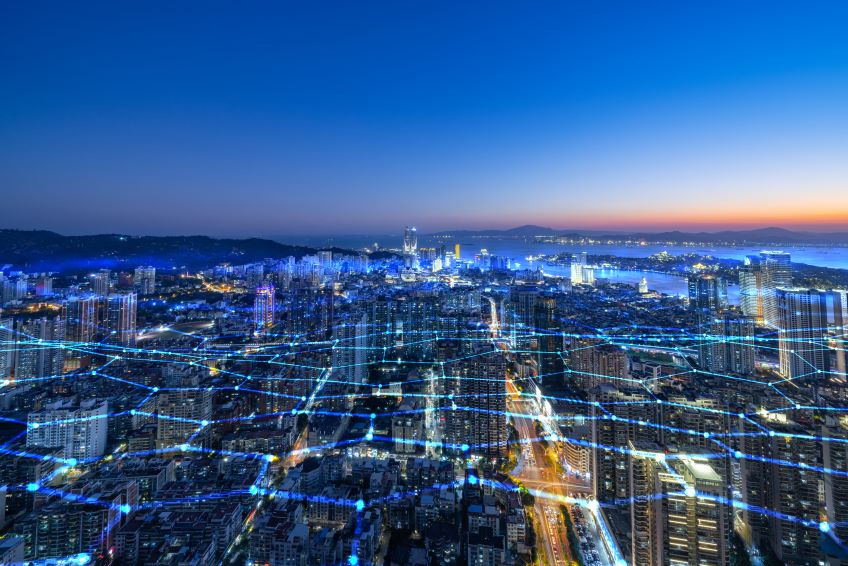 The Internet revolutionized communications like never before. Businesses, organizations, and people now had a medium of instant interaction at their disposal allowing for exponential growth across industries as this new form of connectivity was adopted. Today, the world is experiencing the 4th Industrial Revolution with the dawning of the Internet of Things (IoT) era and its ability to unleash nearly limitless data from real-time applications. However, as discussed in part one of this blog series, many organizations are facing connectivity challenges with IoT, which encourages the adoption of edge computing solutions. For those that have successfully adopted edge computing, the benefits are significant.
By adopting edge computing IT organizations realize benefits such as reduced downtime. Other benefits, like improved efficiency and cost reduction, may not be immediately obvious, but benefit these organizations over the long haul. Depending on the use case, edge computing delivers meaningful benefits to different users.
In manufacturing, for example, smart plant technologies are driving greater efficiency in operations by reducing cost, waste, and outdated processes. Edge computing gives manufacturers the capability to control factories, track parts, and design, build, and operate industrial products and services. It allows manufacturers to combine excellence in the manufacture of physical objects with excellence in interpreting and acting upon data-driven insights about those objects and their use.
Smart manufacturing depends on sensors, actuators and — sometimes — computation located close to key industrial machines and processes. Industrial IoT software platforms offer functionality for data ingestion, application development tools, user interface design, modeling, data management, application integration, and analytics. Since smart manufacturing processes and workflows generate extremely large volumes of data, the vast majority of it is useless without machine learning models and artificial intelligence workflows to identify, infer, or act upon patterns in the data and apply analytics solutions to support many IoT use cases, including predictive maintenance and intelligent workload optimization.
Edge computing enables faster data analysis/better decisions and improves the customer experience, both of which apply to public sector use cases. Edge computing in digital cities ranges from municipal operations, to public safety and security to smart utility metering and parking. With edge computing solutions, cities can help their residents and public safety personnel move about more easily.
For example, data from embedded sensors, video cameras, crowd-sourced traffic information and other sources can help city operators make faster/better decisions by understanding traffic and pedestrian patterns and adjusting in real-time, such as routing emergency response vehicles around congested areas. In times of emergencies on the streets, city operators can activate streetlights to help guide emergency workers to specific locations. Lights can also be flashed in sequence, or the colors can be changed, to indicate emergency evacuation routes during natural disasters, such as floods and tornados. Integrated IoT-enabled infrastructure of intelligent traffic systems, safer roads, directed parking, and frictionless toll and parking payments help improve customer service and allow drivers to avoid spending unproductive hours in their cars.
Edge computing is transforming business and those organizations that adopt edge solutions recognize its impact. The technology reduces operational costs, improves quality of products and services, and improves security/compliance. The impact is pronounced in some use cases, like manufacturing and public sector organizations. Edge computing helps reduce operational costs and increases productivity through automated processes. Limitless real-time data combined with improved efficiency and reduced costs are contributing to the 4th Industrial Revolution. The feedback from those who have adopted edge computing supports its use and the efficiencies and improved services that make organizations successful in the new era of IoT.
No matter what your use case is, you can find edge solutions from organizations leading the adoption of edge computing.
This content is provided for informational purposes only and may require additional research and substantiation by the end user. In addition, the information is provided "as is" without any warranty or condition of any kind, either express or implied. Use of this information is at the end user's own risk. Lumen does not warrant that the information will meet the end user's requirements or that the implementation or usage of this information will result in the desired outcome of the end user. This document represents Lumen's products and offerings as of the date of issue. Services not available everywhere. Business customers only. Lumen may change or cancel products and services or substitute similar products and services at its sole discretion without notice. ©2020 Lumen Technologies. All Rights Reserved. 
---
Trending Now
You may also like