Creating a Personalized Omnichannel Retail Experience Through Edge Application Delivery
---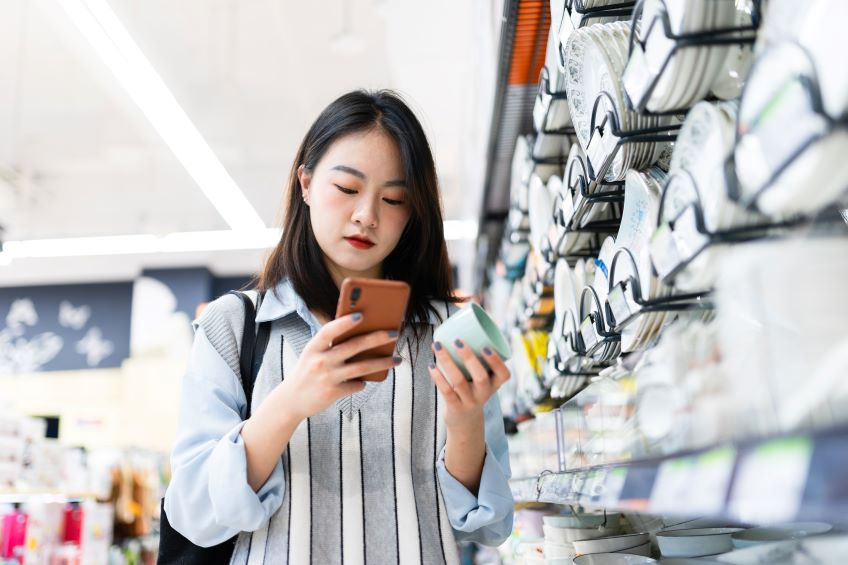 —Retailers have been at the forefront of digital transformation strategies since before the term digital transformation entered the lexicon. For over two decades, eCommerce providers sought ways to create new customer-centric shopping experiences through the use of websites and mobile apps, cloud migration endeavors, and most recently, edge technology solutions. The edge enables retailers to deliver a reliable and flexible application experience online or in person–and edge application delivery solutions offer the control, security and customization retailers require.
Standing out in a crowded market
The hard truth is that retail is one of—if not the most—competitive industries in the world, with a seemingly unlimited number of buying options for consumers. Even a two-second delay in eCommerce system response times can lead to dramatic losses in revenue as users flock to a competitor's site to make their purchases. In fact, research shows that a mere 0.1 second improvement in eCommerce site speed can lead to:[1]
Nearly 10% increase in revenue
4% increase in conversions
2% increase in average order value
2% improvement in customer engagement metrics
This data could lead one to conclude that the future of retail lies in creating faster and faster digital interactions. However, after decades of expanding and optimizing their digital storefronts, retailers can now start using edge computing solutions for a variety of their online, offline and back-office environments. The end goal is to create a truly immersive and personalized omnichannel experience that bridges the gap between digital and in-person sales.
Creating a differentiated shopping experience
While online shopping continues to grow in volume, in-store shopping is becoming more popular with younger consumers who seek a more personal touch. Among consumers aged 16-22 in the U.S. and UK, 71% cite in-store shopping as one of their preferred methods, compared to 52% for online shopping.[2]
However, that doesn't necessarily mean a return to the heyday of brick-and-mortar stores. To create the kind of in-store experience that can provide a leg up on the competition, retailers should consider adopting new and innovative approaches that maximize the efficiency of both the buying and selling process.
One example, which is already growing in popularity, is cashierless checkout, in which shoppers open an app on their phones that connects to sensors which track the items as they're removed from the shelves and placed in the shopping cart. This approach eliminates the need for long checkout lines that require each item to be scanned and paid for.
Another use of edge computing taking hold is the installation of self-serve kiosks in place of larger brick-and-mortar locations. This not only allows retailers to cut back on overhead expenditures, but also provides them with an opportunity to bring their products closer to where their customers might need them, such as a sunglass retailer placing a kiosk near the beach, or a sports apparel company having one right outside a stadium.
Retailers can also use edge computing to personalize the in-store experience in similar ways that they do the digital experience. While ecommerce shoppers get targeted ads based on their browsing history, a retailer can use similar contextual advertising strategies by recognizing a shopper when they enter the store and sending them predictive promotional offers based on their preferences or shopping history. Looking ahead, retailers could explore truly innovative experiences by adopting augmented reality (AR) mirrors that allow users to "try on" clothes or apparel without actually having to put them on.
Improving operational efficiency
Customer-facing innovations aren't the only way that retail companies can use edge computing solutions to improve their bottom lines. Applications that are dedicated to tasks like inventory management, pricing, and scanning can be boosted with edge and IoT technology to adapt to constantly changing consumer patterns more quickly.
One example (beyond the checkout-less stores covered above) is using sensors placed in the store to track the flow of foot traffic and other customer trends to optimize inventory placement. A network of cameras and sensors like this can generate huge amounts of data, which can then be analyzed on-premise on edge servers rather than sent back to the core datacenter, saving time and costly transit charges.
Additionally, edge solutions can help ensure content freshness through dynamic content caching and image optimization, helping retailers ensure that their messaging is always up to date. Using the edge to deliver promotional offers can help localize content to specific audiences, such as running a promotion in a specific location.
Securing data at the edge
Considering the amount of private personal and financial data retailers collect during their consumer transactions, they need a comprehensive security strategy to mitigate the ever-present risk of data breaches without detracting from the customer experience.
Edge computing solutions like web application firewalls, bot managers, API protection, SSL certificate managers, geo-fencing solutions and Layer 7 DDoS mitigation deployed directly on top of the underlying infrastructure can meet these threats head-on at the source.
Why Lumen for edge application delivery
Lumen Application Delivery Solutions combine one of the largest and best-connected content delivery networks in the world with powerful edge compute solutions that give retail DevSecOps and SRE teams direct control over their applications. Points of presence strategically placed in major metropolitan areas around the globe, interconnected with the Lumen IP backbone, offer scalable, secure and flexible application delivery capabilities.
Lumen Application Delivery Solutions also offer a modular approach to edge services with an application ecosystem that enables companies to choose from several best-of-breed providers for security, content acceleration, API caching and more. We also offer development teams the opportunity to build directly onto the Lumen network infrastructure with open-source modules, proprietary software and custom code.
This modular approach, combined with a managed service offering that matches an organization's digital operational capability with the appropriate level of support, ensures that our customers can have as much control over their edge application delivery strategy as needed, thereby enabling continuous improvements to the customer experience.
To learn more about how Lumen edge application delivery can help your business, reach out to edgeapplications@lumen.com.
This content is provided for informational purposes only and may require additional research and substantiation by the end user. In addition, the information is provided "as is" without any warranty or condition of any kind, either express or implied. Use of this information is at the end user's own risk. Lumen does not warrant that the information will meet the end user's requirements or that the implementation or usage of this information will result in the desired outcome of the end user. This document represents Lumen's products and offerings as of the date of issue. Services not available everywhere. Business customers only. Lumen may change or cancel products and services or substitute similar products and services at its sole discretion without notice. ©2021 Lumen Technologies. All Rights Reserved.
[1] Deloitte, Milliseconds Make Millions
[2] GlobalWebIndex, August 2019
---
Trending Now
You may also like