Cloud and Data Security for Remote Work – When and Where you need it.
Posted On September 29, 2023
---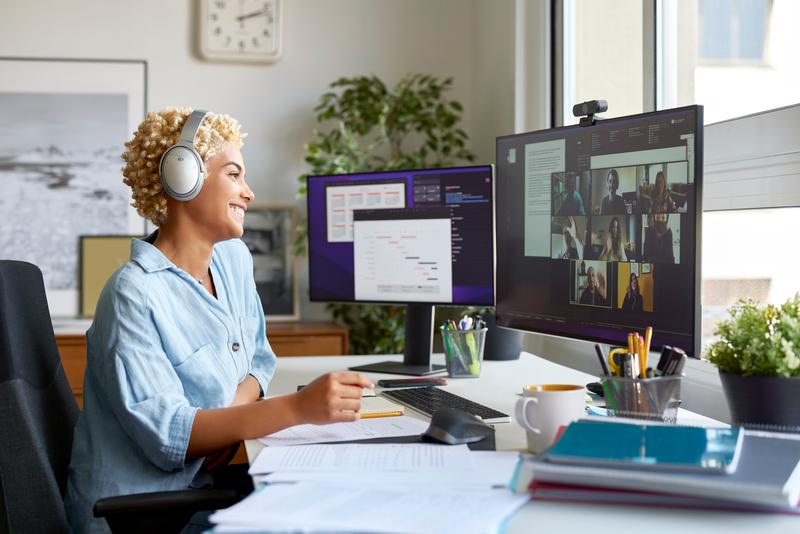 The Path to Secure Remote Work
In this fast-paced world of business today, the way everyone approaches work has gone through quite a transformation in recent years with a wide shift to remote work, largely due to the pandemic. Recent studies show 62% of employees agree that the ability to work remotely influences their decision to stay or leave a job. Employees now have the freedom to work from any location with an internet connection thanks to the growth of remote work, but it also comes with its own set of challenges.
According to Versa Networks and Sapio Research, in this digital era reliant on connectivity, issues like poor network access during video conferences ) disrupt the smooth flow of daily remote work. Organizations are challenged to offer security that travels with the increased mobility of today's remote work force including the wide variety of devices, networks, and applications they need to remain productive. Secure Access Service Edge (SASE) can enhance and secure remote work experiences that bridge the gap between employees' locations and tools they require to excel.
Security Service Edge (SSE) for Application, Web, and Data Security
In navigating the evolving landscape of work, the challenge lies in seamlessly marrying the security protocols of office settings with the borderless realm of remote work. That reality is a combination of corporate data and cloud applications with employees needing secure access to a little of both to fulfill their roles. The need can now be fulfilled by the flexible nature of cloud-based security service edge (SSE) hosted in cloud gateways that are in close proximity to cloud services, users, and the endpoints accessing them.
SSE is cloud-based security that simplifies traditional perimeter security approaches that places dedicated appliances in branch and data center locations. Essentially, SSE encompasses all the capabilities found in your traditional appliance-based solution, but it transforms them into a streamlined and manageable software that is easily adopted and shared across your entire ecosystem of networks, locations, devices, and users. With SSE, organizations don't sacrifice features and functionality, instead it offers them the simplicity and ease of centralized policy management across their corporate network, third-party cloud environments and remote dispersed employees and devices.
The portable nature of SSE software located across multiple geographically dispersed gateway locations provides a more direct path to essential tools located in a wide range of cloud locations, including major players like Microsoft and Salesforce, along with other specialized cloud apps that fulfill a wide variety of business functions. SSE is simply a subset of SASE.
Explore the similarities and differences between SSE and SASE here.
Remote Work Transformation with SASE Components  
SASE is a comprehensive security framework that encompass a wide range of essential solutions that include:
Zero Trust Network Access (ZTNA): Unlike traditional VPN methods, ZTNA introduces a precise verification system for users, devices, and applications accessing corporate resources located in private data centers and cloud locations.
Cloud Access Security Broker (CASB): CASB plays a crucial role in safeguarding against shadow IT, which refers to the unauthorized use of unapproved software applications by an organization's employees. CASB monitors and secures data as it flows between devices and cloud applications, effectively mitigating data breaches and safeguard an organization's sensitive information.
Secure Web Gateway (SWG): SWG acts as a digital shield for your organization's employees. SWG offers real-time threat protection, safeguarding employees from internet-borne viruses and malware resident in web experiences. So, while employees work from a coffee shop or their kitchen table, SWG keeps cyber threats at bay.
Data Loss Prevention (DLP): Preserving data integrity in remote settings, DLP prevents unauthorized data transmission, with secure sharing of sensitive information.
Firewall as a Service (FWaaS): FWaaS provides cloud-based firewall protection for network-connected locations, for robust security while leveraging the agility and scalability of cloud infrastructure. This solution enhances network defense, providing adaptable and effective security to geographically dispersed locations to the network.
How Lumen Can Help
With Lumen's 30+ years of experience, Lumen SASE doesn't just address remote work challenges; it elevates the entire experience. Lumen is there to be your trusted partner in network and security architecture transformation. Lumen offers a powerful SASE Manager, a professional managed service, that not only takes care of your equipment but also manages your network as well as our security service partner's software. With Lumen, you get more than just a solution provider; you gain a one stop shop solution that covers everything from the underlying network infrastructure to the overlay SASE components.
Lumen is here to empower your organization, so that your network and security are not just up to par but ready to excel in this digital landscape of remote work. Most importantly, you can design network and security transformation plans that adapt to your current and future needs, allowing for gradual implementation. Lumen supports this transition every step of the way with a grow-as-you-go service adoption model. Additionally, we consistently introduce new capabilities that simplify and accelerate the success of the businesses we serve.
Learn more about how Lumen can be your ally in achieving a secure remote work environment with SASE and our SASE manager.
This content is provided for informational purposes only and may require additional research and substantiation by the end user. In addition, the information is provided "as is" without any warranty or condition of any kind, either express or implied. Use of this information is at the end user's own risk. Lumen does not warrant that the information will meet the end user's requirements or that the implementation or usage of this information will result in the desired outcome of the end user. All third-party company and product or service names referenced in this article are for identification purposes only and do not imply endorsement or affiliation with Lumen. This document represents Lumen products and offerings as of the date of issue.
---
Trending Now
You may also like