Banking and Financial Services: Trends to Look Out For in 2021
Posted On February 24, 2021
---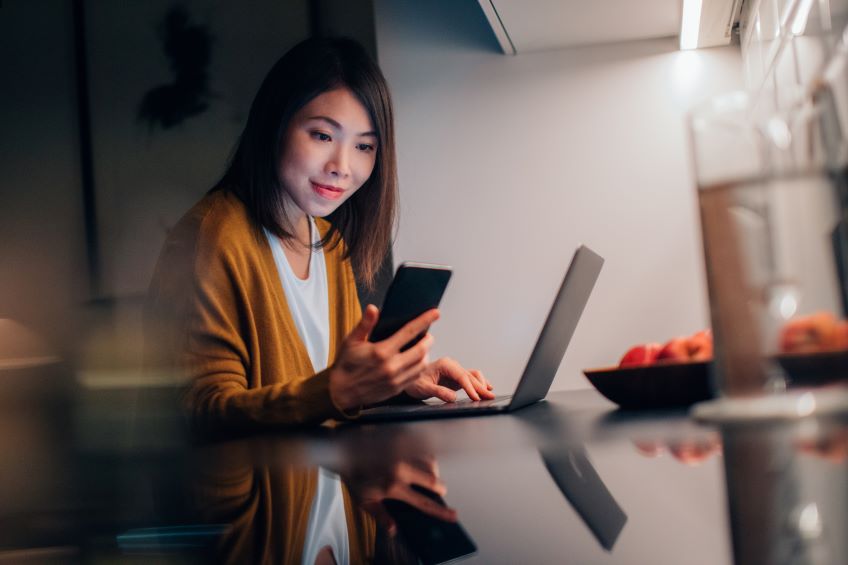 When the COVID-19 pandemic hit in 2020, the financial services industry had to rapidly shift operations due to unprecedented client behaviors. The sector has had to adapt and accelerate innovation across digital channels to ensure their services are not only accessible, but also optimal customer experience is upheld. Keeping up with the desires and needs of customers as they pivot to a digital banking experience will be a key focus in 2021.  We can expect financial institutions and banks to experience heightened transformation and investment in technologies to support the digital journeys of their customers.
Innovation Across Digital Channels:
While digital banking has been on the rise over the past decade, the COVID-19 pandemic has accelerated this growth dramatically due to physical access limitations to retail branches. Outside of telephone banking, digital banking is currently the only option for millions of people across the globe. This includes demographic groups that have not traditionally taken advantage of their bank's digital features, like those in the age group above of sixty. These groups have grown more comfortable not just with their banking applications, but also with complex digital interface models like video, conferencing tools, and on-demand features.
This increased familiarity allows for banks to enhance their digital experience, with trust that clients will discover and use additional features leading to greater engagement. You can expect heightened innovation and transformation across digital channels with feature and interface design enhancements, possibly enabling banks to shift even more complex interactions to digital channels.
To support this innovation, one feature that will likely be a key investment area is chatbots. Chatbots can deliver users quick, concise answers to common questions and needs. As chatbots get smarter and leverage artificial intelligence (AI), natural language processing (NLP), and machine learning, they can provide tailored insights for customers based on behavioral patterns as well as perform actions on behalf of the customer. With these improvements, they very well can become the first point of contact for many banking customers and act as the single liaison between the customer and the financial institution itself.
Differentiation through Financial Wellness:
Innovative banks are continuing to increase focus on financial wellness. This may serve as a point of differentiation as it can help build loyalty and increased trust with clients. Institutions are demonstrating their commitment to financial wellbeing in a variation of ways. In 2021, we can expect banks to continue to leverage predictive analytics and machine learning to support budgeting efforts and help clients save through digital channels like mobile applications. By tracking spending habits and using data to make recommendations through chatbots as an example, clients can make better financial decisions in real time. Many banks are also partnering with credit reporting institutions to embed credit score reporting into their apps and ensure clients feel informed on their financial state. During COVID-19 especially, clients are looking to build confidence in their financial decisions. We will find more banks and financial institutions leveraging their digital channels this year to provide greater content and education around financial security.
Investment in Call Centers:
Call centers will also continue to be a key investment area across the omni-channel environment for banks this year. Even for the most digitally able customer, many are finding that current digital services are unable to handle their most immediate, intricate transactions and still require human assistance. Operations across contact centers have increasingly grown more complex during COVID-19, as agents handle interactions that require a mix of human and digital engagements like loan applications and forbearances. You can expect banks to make investments in predictive analytics and AI to support the identification of repeating patterns and use cases across these complex interactions. Leveraging automation and effective routing, banks will focus on getting smarter about how these complexities are handled.
---
Lumen offers scale and agility, enabling financial services firms to provide innovative products and services. By leveraging Lumen's expansive solutions and secure infrastructure, organizations can stay ahead in today's rapidly changing environment. Learn more about how Lumen's platform of amazing things can support financial services firms in our white paper, Financial Services Harness Disruptive Technologies or directly on Lumen.com.
This blog is provided for informational purposes only and may require additional research and substantiation by the end user. In addition, the information is provided "as is" without any warranty or condition of any kind, either express or implied. Use of this information is at the end user's own risk. Lumen does not warrant that the information will meet the end user's requirements or that the implementation or usage of this information will result in the desired outcome of the end user. ©2021 Lumen Technologies. All Rights Reserved.
---
Trending Now
You may also like