Why is cybersecurity critical for your business expansion?
---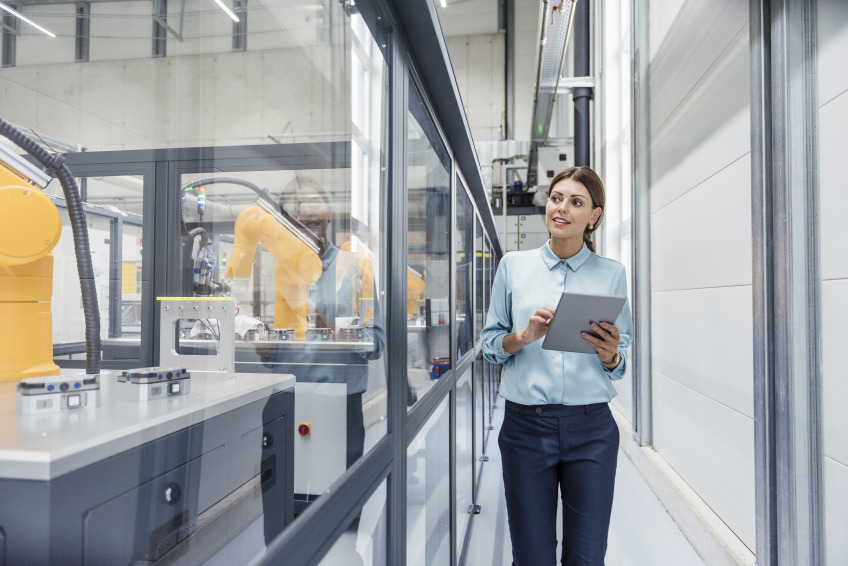 In the digital era, cybersecurity is crucial for expanding businesses. Companies that place cybersecurity at the core of their expansion strategy are better equipped to protect their investments, mitigate risks of data breaches, and implement a culture of security throughout their organization, which is essential for sustainable growth.
Achieving an optimal security posture also requires you to consider the rapid evolution of the tech landscape. If you feel like the world is moving faster than ever, you're not alone. In the early 1900s, it could take decades for ground-breaking inventions to emerge. Today, a little more than a hundred years later, life-changing products only take months to launch. If you were born before the year 2000, you could compare life before and after the iPhone or social media or remember how e-commerce changed the retail business model. A recent example is artificial intelligence (AI) chatbots like ChatGPT, which was not on anyone's radar a few months ago and now monopolizes the mainstream conversation. The benefits of these technologies are virtually countless, but unfortunately, the risks are too. Cybercriminals constantly find new and complex methods to integrate them successfully into their toolkit. Now, more than ever, cybersecurity is a must for both personal and professional data.
Businesses have an extra layer of complexity. Deployment of new tools and processes can become constant as organizations seek the best technology to improve customer service and internal efficiency and set them apart from the competition. Non-stop deployment, however, can make organizations overly complex and lead to conflicting policies that create potentially dangerous gaps and vulnerabilities. These challenges are exacerbated for businesses that lack a clear roadmap or expert guidance to help navigate the digital transformation journey.
So, what security implications should you consider with your expansion strategy? Let's explore:
Is productivity affected by cybersecurity?
Absolutely. Today's organizations have many tools that improve productivity, but these same tools can destroy productivity if they become the target of a cyberattack. For example, many companies have shifted their sales strategy to e-commerce platforms or in-app purchases – channels that reduce costs, expedite ordering, and improve customer experience. Unluckily, the technologies that make the sales process more efficient also attract threat actors like a moth to a bright light. A Distributed Denial of Service (DDoS) or application-layer attack – which occurs when botnets send massive amounts of traffic that overwhelms and collapses unprotected webpages or servers – do not require particularly sophisticated actors to deploy. The consequences to your business, however, can be devastating. The downtime will disrupt the sales flow, minimize revenue, and impact your company's reputation.
Cloud computing is another productivity tool that is a target for threat actors. During the past few years, especially after COVID-19, cloud computing has been a key element of digital transformation. Moving your critical apps, systems, and data to the cloud enables employees to do their jobs regardless of location. This approach, however, expands the attack surface, creating additional opportunities for cyberattacks. Legacy security tools cannot mitigate these risks, and without proper protection, cybercriminals can easily exploit vulnerabilities and access your confidential data and systems stored in the cloud. When systems and networks are compromised, employees may be unable to access critical data and applications, leading to damaging delays and work stoppages. In some cases, employees cannot do any work until the issue is resolved. The missed deadlines and lost productivity can be devastating.
So, what can you do to mitigate these risks for your organization? First, you must protect your web-facing assets as you expand. Websites, applications, customer portals, and e-commerce pages are a few targets for DDoS attacks or other forms of cybercrime. No one can prevent attackers from targeting your organization, but you can reduce their chances of success by implementing a solution that mitigates attacks, minimizes downtime, and enables you to continue "business-as-usual" no matter what. Your employees will benefit from this solution since they will be able to focus on other strategic projects and support your expansion plan. Second, you need to move away from an implicit-trust approach and ensure that only users can access the data they need to do their job. With such fine-grained controlled access organizations can define specific permissions for users and groups, which significantly reduces the attack surface and minimizes the risk of exposure of sensitive information. The insider threat factor (users that expose confidential information maliciously or by mistake) is reduced considerably. Finally, explicit trust also facilitates secure collaboration and data-sharing within your organization. Your employees can share data with confidence while keeping control over who can see and edit the information.
The need for improved visibility
Expanding organizations need to know the strengths and weaknesses of their security posture to make the best decisions throughout their journey. This requires a comprehensive analysis, which is a difficult task in cybersecurity because it requires solid security expertise, a trained eye to detect gaps, and regular training to keep up with the pace of the security landscape and the new tactics cybercriminals use. This challenge could also apply to other elements of cybersecurity, like compliance. Maintaining full compliance with applicable state, federal and international regulations is a demanding mission for most organizations because it requires a deep knowledge of all the various laws and regulatory frameworks that dictate how business is done.
Considering that security talent is scarce and hard to retain, the best alternative for expanding organizations is to partner with external security experts and ethical hackers that can perform vulnerability scanning, and penetration testing exercises, and then present customized and practical recommendations to close gaps that cybercriminals could exploit. Other assessments that should be part of the expansion playbook are:
Compliance readiness assessments to help prepare for audits and minimize risks of fines or costs of failed controls during an audit.
Security awareness training to educate employees about critical elements of cybersecurity, the types of attacks they could face – such as phishing or social engineering – and how to react if under attack. This training can also help reduce employee stress and anxiety and empower them to protect the organization's data and systems actively.
What can Lumen do for you?
In today's digital age, cybersecurity is a vital concern for organizations of all sizes. With cyber threats becoming more sophisticated and frequent, you must prioritize cybersecurity measures to protect your data and operations from malicious attacks. This is where Lumen comes in. We are your single partner to enable digital transformation. With a comprehensive cybersecurity portfolio, we can help you safeguard your business productivity, secure your remote workforce, confirm compliance with regulations, and proactively identify and manage cyber threats your mid-sized organization could face. Backed by the extensive and deeply peered Lumen global network, threat intelligence from Black Lotus Labs, and our team of security experts with the proper skill set and vast experience, Lumen is a world-class option to help you improve your security posture.
For more information on Lumen Security Solutions visit our website.
This content is provided for informational purposes only and may require additional research and substantiation by the end user. In addition, the information is provided "as is" without any warranty or condition of any kind, either express or implied. Use of this information is at the end user's own risk. Lumen does not warrant that the information will meet the end user's requirements or that the implementation or usage of this information will result in the desired outcome of the end user. All third-party company and product or service names referenced in this article are for identification purposes only and do not imply endorsement or affiliation with Lumen. This document represents Lumen products and offerings as of the date of issue.
---
Trending Now
You may also like