What is an eCDN and how enterprise video delivery technologies work
Posted On August 23, 2022
---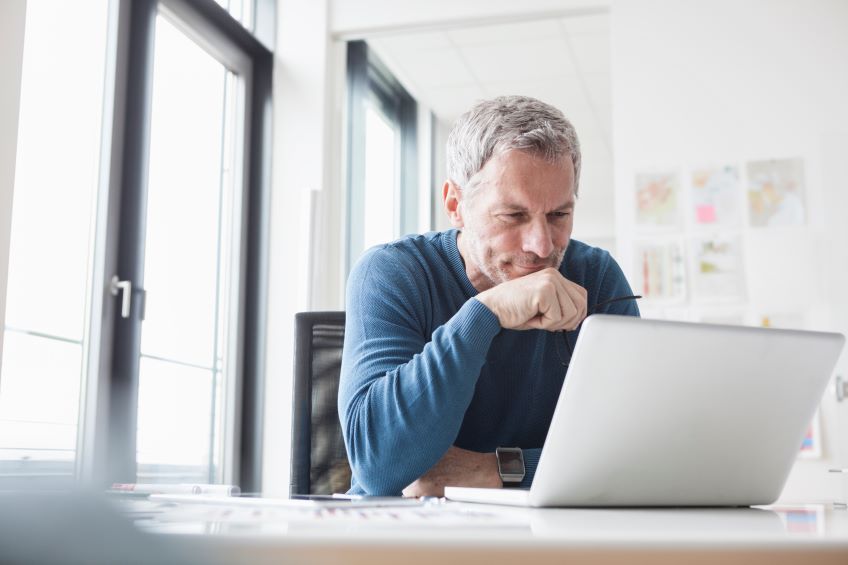 Companies have become globally dispersed, and while reaching teams throughout the world can prove to be a challenge, it is key to a business's success.
At the same time, the age of connectivity has increased productivity, but also distraction. Employees are used to having high quality video all around them, from their social media feeds to their OTT subscriptions. Their attention spans have never been shorter, and they have little tolerance for a less-than-perfect video experience – particularly as much of their work life is already spent with a camera and microphone.
To effectively deliver their messages across the globe, companies must adhere to an ever-growing video quality standard. And the new era of hybrid work environments in which employees spend part of their work weeks at home and the other part in the office will make it all the more difficult for IT teams to conduct the planning, testing and configuration procedures that are necessary to pull off successful live video events.
Why do companies use an eCDN for their unified communications?
Company networks are complex and have rarely been dimensioned to accommodate the increasing use of video in global businesses. Servers within companies are generally configured for business functions – email, file storage, etc. – and not for bandwidth consuming formats and large-scale live events in which thousands of individual users connect to the same video at the same time.
As companies continue to rethink their workforce configurations in the wake of the pandemic, dimensioning has become a moving target.
To shield company servers from the additional load, companies have historically turned to caching video content externally in the Cloud. While this has the advantage of protecting company hardware, businesses generally have a fixed capacity and series of firewalls that regulate connections to the public internet. A massive amount of data requests outside of the company network can quickly saturate external links, compromising both the quality of the video and other critical business functions.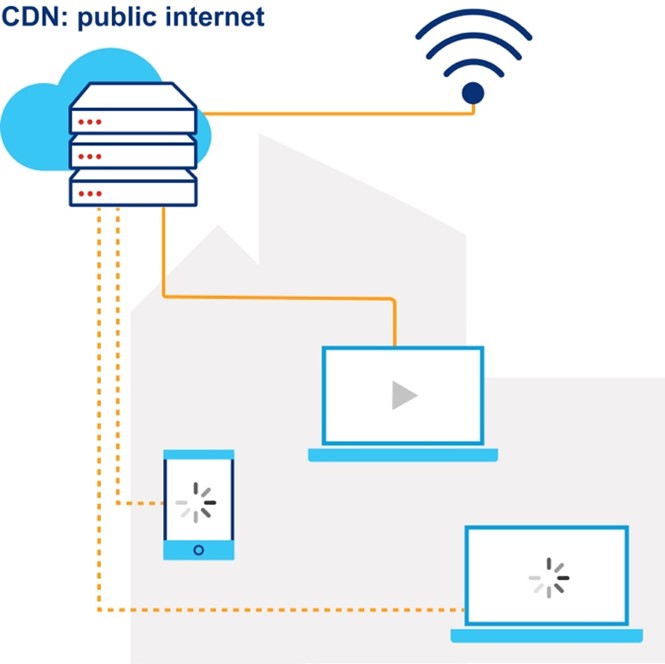 These limitations combined make delivering video within company networks a challenge and have given rise to a series of technologies collectively known as enterprise content delivery networks, or eCDN.
Let's have a look at some of the eCDN solutions out there.
Types of Enterprise Content Delivery Networks
1. Internal caching servers
Installing caching servers within the company network at each site can eliminate the external bandwidth limitations of a public CDN. However, this solution involves heavy CAPEX and OPEX and is less adapted to a hybrid workforce. Servers are costly to install, configure and maintain, and require specific expertise that your teams might not already have. Regular on-site maintenance can weigh heavily on IT budgets; on days with live events, additional personnel must be dispatched to make sure your delivery network runs smoothly at every site. Building your own enterprise video platform is a long-term commitment.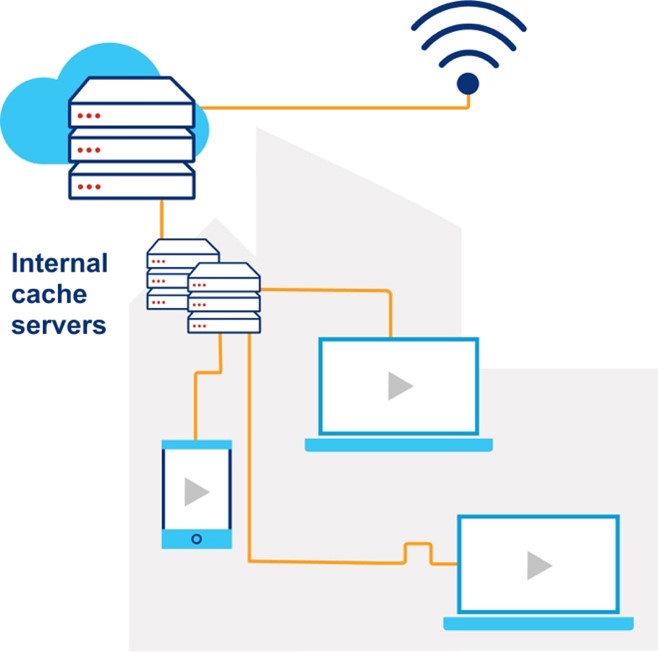 2. Multicast or legacy peer-to-peer
Various peer-to-peer and multicasting solutions have appeared on the market for enterprise streaming in recent years. These aim to keep bandwidth inside the company and eliminate duplicate copies of the stream circulating for every single user. While promising on paper, these solutions almost exclusively entailed significant changes throughout the network and video workflow.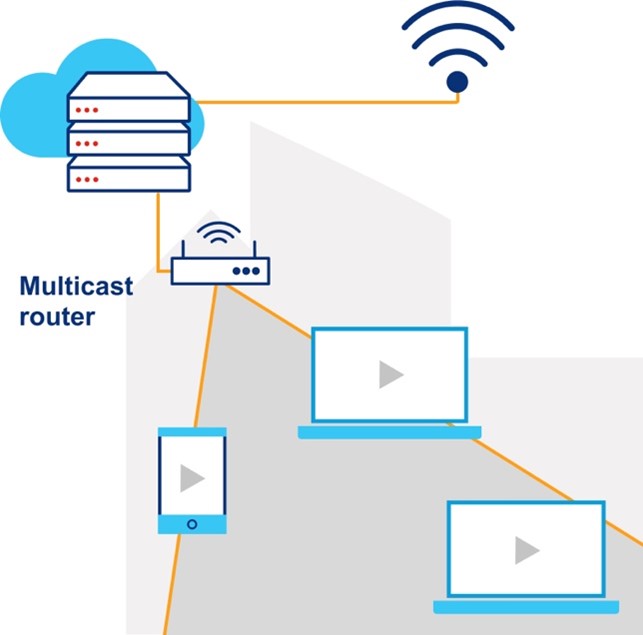 Unlike a "typical" streaming setup, multicast requires specific equipment and routers that support multicast IP (CAPEX), plus additional configuration and software on workstations to support multicast streams. Legacy peer-to-peer solutions meanwhile have at the very least required users to install a browser plugin or other workstation software that had to be propagated across all machines. Some even used a non-standard streaming protocol, forcing companies to change their entire tech stack and preventing them from using other third-party content management products. Here again the cost, complexity and time-to-production issues have not entirely been solved.
Lumen® Mesh Delivery for Enterprise
This is precisely why we designed Lumen Mesh Delivery for Enterprise: to eliminate the CAPEX, OPEX and technical complexity that other eCDN solutions entail. We use webRTC-based peer-to-peer technology to harness idle bandwidth and help better distribute the video within the network. Instead of getting the entire video from the server, viewers also obtain segments from nearby workstations that are also viewing the content; this minimizes calls to the exterior, along with congestion in the network and provides a high-quality video experience for viewers whether they are in the office or working from home. Because our solution is based on the lightweight webRTC standard, it requires no installation on employee machines and no hardware deployment or reconfiguration. No need to redimension your infrastructure; the Lumen eCDN provides the scale where you need it, when you need it.
Additionally, the flexibility offered by this ability to scale up and scale down as needed means that IT teams will not have to make difficult predictions about how much network capacity will be needed on a given day. This allows enough bandwidth to meet their video needs for a specific event without worrying about spending too much on capacity that they don't end up needing.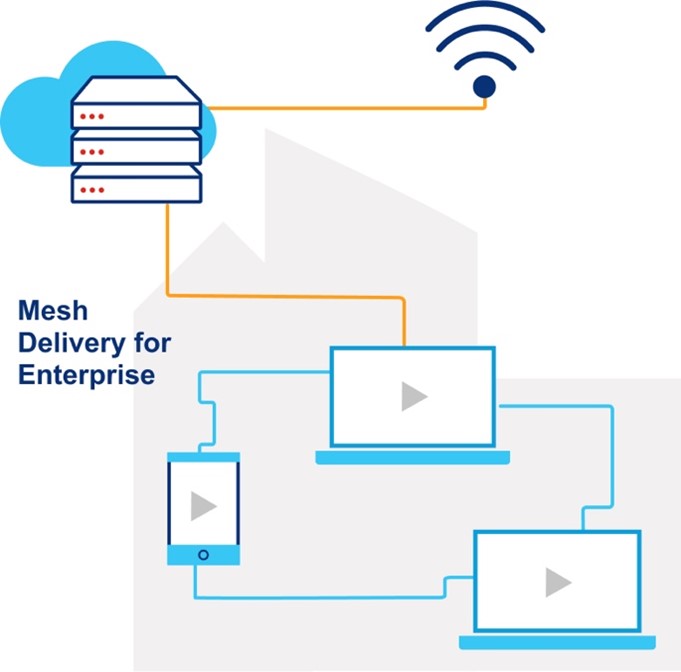 Unlike many other eCDN providers, Lumen has over 30 years of experience in the broadcast world and has gained the trust of premier media groups that need to deliver high quality every time. We help deliver major live events throughout the world with both our CDN and our patented mesh network. Today we are bringing our quality-first approach, as well as the reliability and scalability that tier-1 broadcasters trust to global businesses.
To find out more about Mesh Delivery for Enterprise, check out our web page or contact us to try it free* for your next all hands.
*Offer limited to configurations, compatible systems and usage limitations including maximum data volumes set out by Lumen. Offer available for a limited time to qualifying business customers for new service. Service and offer may not be available everywhere. Lumen may change, cancel or substitute offers and services or vary them by service area at its sole discretion, without notice. Offer may not be combined with other offers. Credit approval and deposit may be required. Additional restrictions, terms and conditions may apply.
This content is provided for informational purposes only and may require additional research and substantiation by the end user. In addition, the information is provided "as is" without any warranty or condition of any kind, either express or implied. Use of this information is at the end user's own risk. Lumen does not warrant that the information will meet the end user's requirements or that the implementation or usage of this information will result in the desired outcome of the end user. This document represents Lumen's products and offerings as of the date of issue. Services not available everywhere. Business customers only. Lumen may change or cancel products and services or substitute similar products and services at its sole discretion without notice. ©2022 Lumen. All Rights Reserved.
---
Trending Now
You may also like