Preparing Lumen Leaders to Succeed Through Effective Leadership Development Programs
Posted On November 4, 2021
---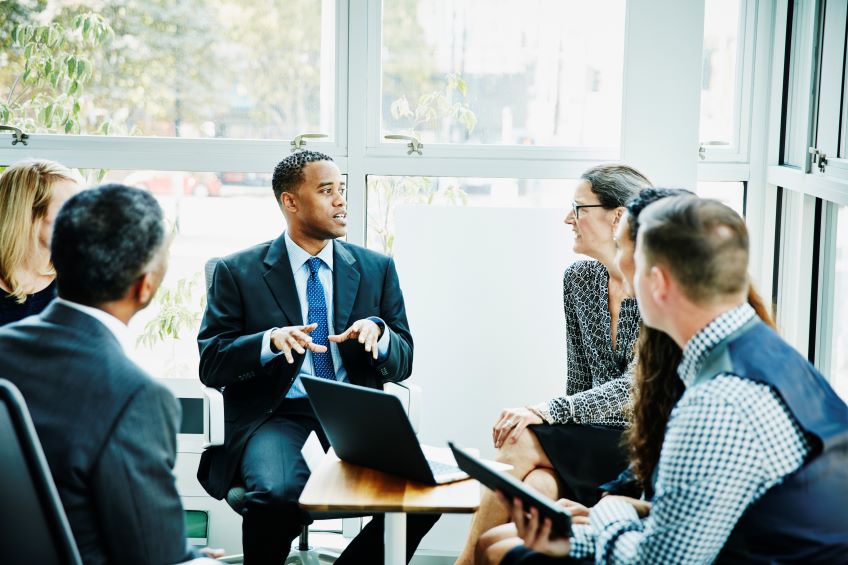 As we begin to look back on 2021 and look ahead to 2022, it is a perfect time to step back and say, 'How do we help our leaders to become even stronger?'
Before we design leadership development programs for our people, we analyze gaps in where our leaders need to develop, and which skills will enable Lumen to successfully reach our business objectives.  This process begins by surveying our senior leadership team to assess what's going on in the business so we are aligned on the skills that will be needed to tackle those challenges.
Our leadership development programs are organized into three categories: managers, directors, and executives.
Our Leadership Experience program is designed for managers with a heavy emphasis on driving results through others, emotional intelligence, coaching and other strategies to build a successful team. At this level we begin building leaders' financial and business acumen.
At the Director level we expand the strategic thinking skills of our directors. Emotional intelligence remains an important topic, but we expand deeper into how to broaden their impact as a leader and participate in a business simulation that advances their understanding and application of financial and business acumen required to lead an organization.
Finally, our Executive level program emphasizes how to drive vision and strategy across the organization, broaden emotional intelligence, develop talent, and create a high-performance culture.
We also recognize that creating unique and diverse development programs each year is critical for maintaining employee interest. That's why we share our work objectives with our partners who have expertise in each of those skill sets so they can build customized offerings to meet our leadership needs.
The right partners will get to know your business, will work directly with you, and create custom programs that positively impact leader development while also aligning to your organization's goals.
For several years, Lumen Technologies has worked with a variety of vendors on this strategic approach, most notably the University of North Carolina Executive Development Program, the Institute for Social and Emotional Intelligence, and consulting firms BTS, Korn Ferry, and DDI.
In developing an effective leadership development program, it's also important to monitor the latest HR trends and best practices. Empathy has become an even more critical skill for leaders over the last couple of years, so I worked with our partners to incorporate an emphasis on empathy or emotional intelligence into our development sessions.  Opportunities for practical exercises and coaching are also key elements for effective leadership training.
At Lumen, our amazing people are what sets us apart and we are committed to providing the leadership skills and development our people need to achieve continued success as employees!
---
Trending Now
You may also like