Q4 2021 Lumen DDoS Quarterly Report
---
Another year has come to a close, and with that it's time to reflect on 2021. It was a busy year for everyone — especially those who work tirelessly to keep the internet clean. We watched as major attacks took over headlines and disrupted not just businesses, but communities at scale. And as soon as one piece of malicious infrastructure is disrupted, another one pops up — like an intense game of whack-a-mole. In our Lumen Quarterly DDoS Report for Q4 2021 you'll learn:
Security predictions for the upcoming year
Attack size, length, and frequency
DDoS attack vectors
Targeted industries
For this report, we examined intelligence from Black Lotus Labs® and data from the Lumen® DDoS Mitigation platform to develop our findings, which both reinforced and expanded on broader trends. Here's a quick glimpse at DDoS attack trends Lumen observed this year: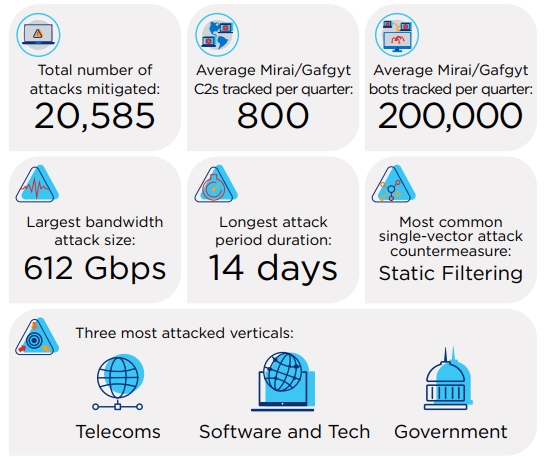 Read the full report.

Read the press release.

View the Q4 2021 DDOS Attack Trends Infographic.

---
Trending Now
You may also like