Putting more fiber into your business diet
Posted On September 21, 2021
---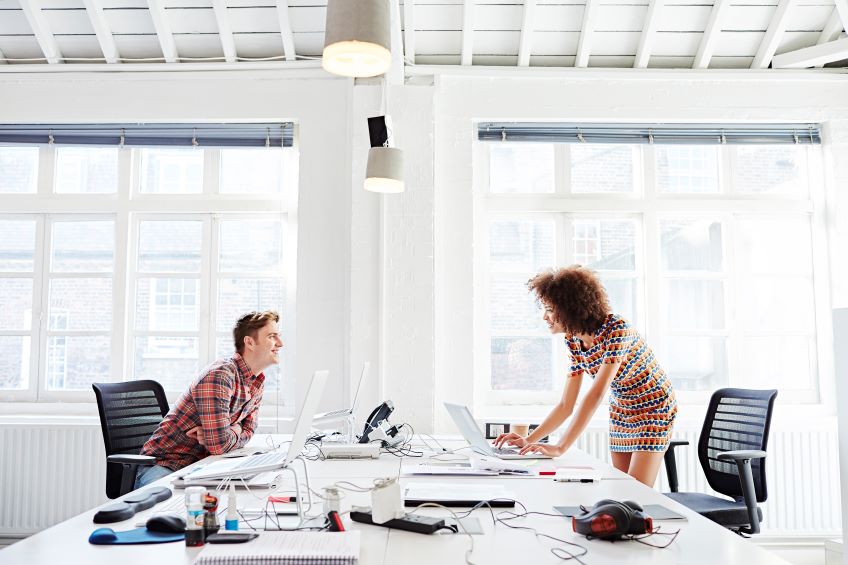 Do you want fiber networks but think they're too expensive or complicated? Tune into an upcoming webinar to understand the opportunity to put fiber at the center of your business.
At Lumen, we know a lot about fiber. We have one of the largest fiber networks in the world at more than 450,000 route miles of fiber. Our goal is to make fiber simple, predictable and flexible for every business's needs. That's the driving idea of our Fiber Plus offering, making the benefits of fiber more accessible to a much larger user base.
We're hosting a webinar featuring Gartner Inc. to discuss the need for fiber for businesses large and small and the Lumen approach to making it as easy as possible to add fiber to your networking needs. You can find the webinar here.
For the way we work today
Fiber is ideally suited to the way businesses actually operate today. Business is highly decentralized. That might mean branch operations for some enterprises and workforce logging on from home for many others. If that sounds like your business, the webinar will educate you on some key issues to consider such as:
Asymmetry: We're using a lot of broadband today and that's very cost-effective for some use cases. However, most broadband offerings were originally crafted to maximize download speeds, and they have much slower upload speeds. This upload deficit can impact videoconferencing since you're transmitting as well as receiving. It can also slow down any large file transfers initiated at the edge of the network. On the other hand, fiber is symmetrical in its upload/download speeds, both sending and receiving data fast.
Service level agreements (SLA): Broadband sources (e.g. cable, DSL phone lines) evolved in a consumer world where outages might annoy customers watching TV but didn't impact anyone's revenue. In today's world, if your business is offline you are effectively out of business for that period. By contrast, fiber evolved in the enterprise IT world where SLAs and accountability are just part of doing business. Lumen offers a 99.99% network availability SLA on Fiber Plus.
Business is highly distributed today, even into workers' homes. Enterprises, however, cannot just adopt consumer-level technologies and business practices as the work becomes more distributed.
That's why Lumen created the Fiber Plus service to make it easy and fast for businesses to purchase fiber online. We employ a self-service model. Entering your location tells you immediately if fiber is available in your area. Customers are in control of the shopping experience through clear and transparent pricing terms. Online dashboards make it easy to manage the service, including upgrading bandwidth if necessary. It's one portal that provides a window to the fastest, most secure network available.
Making fiber simple, predictable, flexible
A key factor in the business model that comes with fiber, implied in the concept of SLAs, is a level of support that is just built into the service. Small businesses, branches of larger enterprises, and employees working from home are unlikely to have access to a qualified IT person to troubleshoot issues. It's a question of budgets and resources and the obvious limitations of the work-from-home model.
The Lumen Fiber Plus offering automates many troubleshooting functions. We've also standardized configurations so customers don't need to rigidly assess needs, but can buy configurations that make sense for them and easily upgrade if necessary. Our goal is to take complexity out of buying decisions and raise customer confidence that they can just get on with their business.
We will cover these topics more in depth on the webinar as well as many others, taking a look at fiber use cases and trends in enterprise use of fiber. Please join us!
Check out the webinar here.
Find more information on Fiber Plus here.
This content is provided for informational purposes only and may require additional research and substantiation by the end user. In addition, the information is provided "as is" without any warranty or condition of any kind, either express or implied. Use of this information is at the end user's own risk. Lumen does not warrant that the information will meet the end user's requirements or that the implementation or usage of this information will result in the desired outcome of the end user. This document represents Lumen's products and offerings as of the date of issue. Services not available everywhere. Business customers only. Lumen may change or cancel products and services or substitute similar products and services at its sole discretion without notice. ©2021 Lumen Technologies. All Rights Reserved.
---
Trending Now
You may also like