NaaS API Beta Ushers in New Era of Network Connectivity
Posted On October 2, 2023
---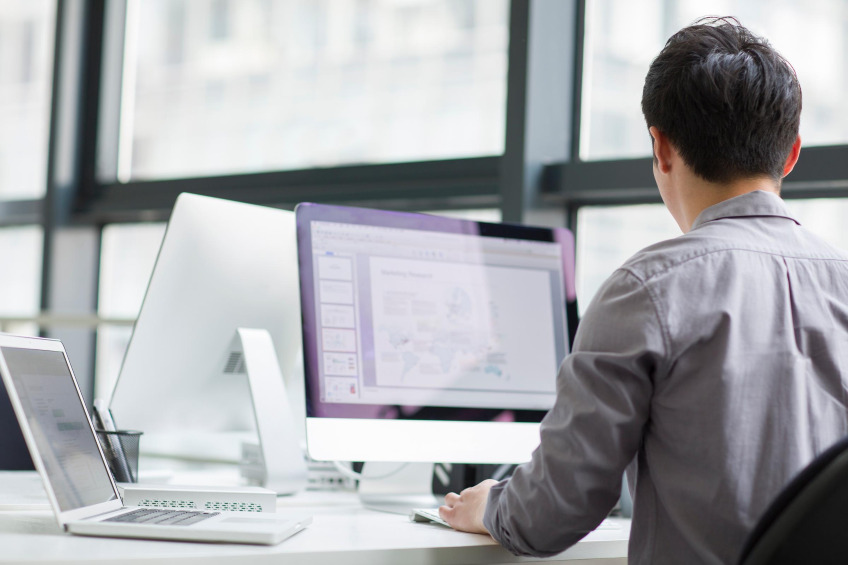 In a world where businesses demand flexibility, scalability and lightning-fast connectivity, Network-as-a-Service, or NaaS for short, is redefining enterprise networks.
With the recent launch of Lumen® Internet On-Demand, the flagship capability on our Network-as-a-Service (NaaS) platform, we've made enterprise network services as easy to buy, manage and use as cloud-based applications.
Today we are proud to introduce our Network-as-a-Service (NaaS) API beta—an innovation that promises to revolutionize your networking experience even further by automating your connections to Lumen for more control with less effort.
Seamlessly leverage essential services
With this powerful new tool, you can connect your data center workloads to high-speed internet in a matter of minutes, all while utilizing your existing equipment, including the multiplex UNI port for current Lumen customers and partner data centers.
Whether you are a large enterprise seeking scalability or a small business looking to improve operations, our API Beta is designed with your needs in mind. We have laid a robust foundation for the API, starting with essential features, ensuring that businesses of all sizes can fully utilize the NaaS solution, empowering you with enhanced network control and efficiency.
With the new NaaS API, you can connect your workloads 
to high-speed internet in a matter of minutes 


using your existing equipment and data centers.
You can now order the Internet On-Demand service to connect to a data center or a dedicated port at your own sites or buildings. This API launch includes essential endpoints to help you create and convert quotes into NaaS orders, such as /location, /price, /orderRequest and /inventory. For a complete list of available endpoints, visit the Lumen Developer Center.*
We are working tirelessly to provide unparalleled flexibility and control over your Lumen experience. This means programmatic access to critical features that will help you automate and optimize your networking workflows. Stay tuned for regular updates as we expand these capabilities.
For now, the NaaS API is available in a closed beta program for eligible customers only. If you would like to participate, please contact us.
A glimpse into the future of Lumen NaaS APIs
Today marks the beginning of a new era in Lumen network connectivity. And the current API functionality is just the beginning. With your invaluable feedback, the possibilities are just about limitless.
In our upcoming API updates, we plan to introduce a new level of flexibility to our NaaS Ready Port offering, which provides a connection to the Lumen network at your location with the ability to add, manage or disconnect services in near real time—empowering you to assign existing NaaS-ready ports while expanding your accessible footprint to both on-net and off-net locations. With this level of customization, you will be able to tailor your connectivity solutions precisely to your business needs—whether that means enhancing network security, augmenting your network or configuring DDoS protection.
As a leader in the networking industry, we are committed to providing you with the tools you need to thrive in the digital age—and the NaaS API marks a bright beginning. As we progress through the beta phase, we will continue to make enhancements to the tool, guided by your feedback. Our commitment is to empower you to elevate your networks, and we'll keep refining the tool to best serve your evolving needs For detailed instructions on how to get started, visit developer.lumen.com, or contact us directly.
Join us on this journey to redefine the future of networking, one API at a time. Learn more about this exclusive beta program today.
*We are committed to providing the best version of our API and have done rigorous tests to evaluate its security, but as the API is currently in beta, occasional slowdowns or availability issues are possible.
This content is provided for informational purposes only and may require additional research and substantiation by the end user. In addition, the information is provided "as is" without any warranty or condition of any kind, either express or implied. Use of this information is at the end user's own risk. Lumen does not warrant that the information will meet the end user's requirements or that the implementation or usage of this information will result in the desired outcome of the end user. All third-party company and product or service names referenced in this article are for identification purposes only and do not imply endorsement or affiliation with Lumen. This document represents Lumen products and offerings as of the date of issue.
---
Trending Now
You may also like