Got SOCaaS? How Automation Can Alleviate Cybersecurity Burnout
Posted On August 22, 2022
---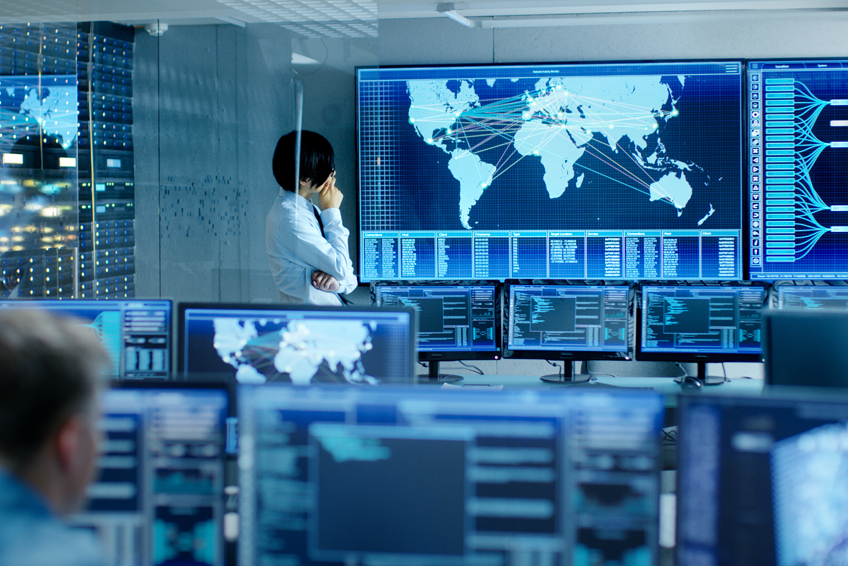 One of the most critical cybersecurity risks facing organizations in 2022 may not be what you think. Typically, the first thing that comes to mind is the increasing number of cyberattacks that organizations are facing. Bad actors have taken advantage of the pandemic and launched ongoing, systematic attacks at a time when agencies and organizations have been moving to virtual and hybrid environments.
But there is an even more pressing vulnerability that public sector organizations in particular face today: the burnout of cybersecurity staff.
Across every major industry, there is pressure to do more with less. Cybersecurity staffers have been facing this challenge for decades, and the pandemic has only added fuel to the fire. Security teams are under more pressure than ever to bolster security while meeting the latest cybersecurity requirements. With national security and public safety often at risk, burnout among cybersecurity analysts is a real and growing threat, especially in the public sector where attracting and maintaining cybersecurity talent has always been a struggle.
Gartner recently noted that, "Cybersecurity leaders are burnt out, overworked and in 'always-on' mode," due to the changing nature of the assignment and how stakeholders within an organization view the important role of the cybersecurity team. Often, they have more and more work heaped on them that can take them away from strategic security priorities that can help the agency better meet its mission.
So how can the private sector help agencies and public sector organizations alleviate the risk of cybersecurity burnout? Automation and new managed security services provide a mature solution to the problem.
At Lumen, we have unique visibility to drive detection of emerging threats at an internet scale. As one of the largest, most highly peered networks in the world, our Black Lotus Labs® threat intelligence team monitors this network to identify and mitigate sophisticated cyberthreats for our customers and for the good of the internet community. This is our mission, and at the core of our connected security solutions for our customers.
Additionally, our experienced Security Operations Center (SOC) experts help agencies alleviate the burden on their cybersecurity staff and offer automated solutions in response.
Here are three ways the Lumen Security Operations Center as-a-Service (SOCaaS) solution can help customers manage cybersecurity burnout:
We have skilled, experienced analysts to augment your existing resources. Our on-site, U.S.-based analysts have experience in managing Federal SOCs. We actively recruit, retain, and maintain their expertise so our customers can redirect their time and budgets elsewhere.
We offer broad visibility and prioritize risks for an agile response. When staff is overburdened or overworked, mistakes can occur, especially when monitoring so much activity across devices and across networks. We offer continuous cybersecurity monitoring 24/7/365. We can simultaneously reduce the noise and false positives while rapidly alerting our customers to threats so they can act quickly and accurately.
We enhance your overall security posture to meet the demands of your mission. As a founding member of CISA's Joint Cyber Defense Collaborative and a longstanding member of CISA Central, we've been a long-time partner in mitigating threats and events that can impact national security. We gather the threat intelligence from our network and collaborate across industry and government to help protect agencies, organizations, and people. That is why agencies come to us for our compliant SOC solutions that embrace the visibility and analytics requirements for the DHS CISA Zero Trust Maturity Model. By now offering an automated service, we've made it even easier for agencies to bolster their security posture and augment their existing cybersecurity teams.
To learn more about how Lumen® SOCaaS for Public Sector can help alleviate cybersecurity burnout, click here.
This content is provided for informational purposes only and may require additional research and substantiation by the end user. In addition, the information is provided "as is" without any warranty or condition of any kind, either expressed or implied. Use of this information is at the end user's own risk. Lumen does not warrant that the information will meet the end user's requirements or that the implementation or usage of this information will result in the desired outcome of the end user. This document represents Lumen products and offerings as of the date of issue.
---
Trending Now
You may also like