From online gaming and esports to the metaverse: the challenge of bringing interactive entertainment to billions worldwide
Posted On September 20, 2022
---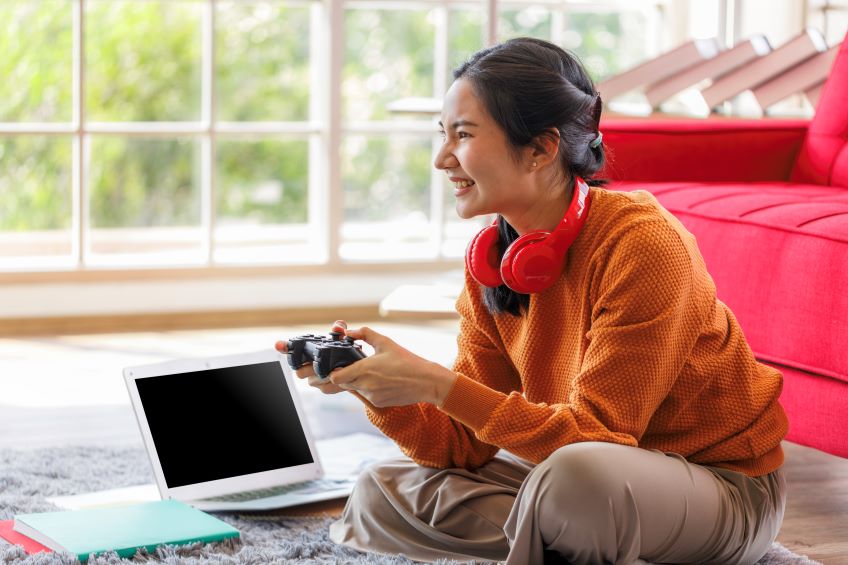 Online gaming has become a global phenomenon attracting millions of players and billions in investments each year. In 2020, the market for video games reached $150 billion across all segments – mobile, online, and downloaded games – and is expected to grow by 12% CAGR through 2025.
Once confined to playing against a machine, the past two decades have seen gaming transform into a complex and immersive experience that includes playing against other gamers, watching content, and interacting socially with users. The COVID-19 pandemic only accelerated these trends, leading to record game streaming content (GCS) viewing and community interaction (Twitch peaked at 6.51 billion hours watched worldwide in Q2 2021).
What's more, the popularity of gaming and the depth of engagement it engenders now spill over into adjacent industries. Gamification is widely used to keep customers engaged in sectors such as retail and travel – in addition, of course, to keeping players themselves hooked to their favorite pastimes.
As gaming becomes more immersive, more interactive, and more tightly coupled with other facets of our lives, the face of the industry is set to change even more in years to come. Virtual worlds in which our social networks, gaming avatars and even professional lives come together – the promise of the metaverse – seems like a not-so-distant future. For example, play-to-earn (P2E) concepts already exist, with props such as skins, weapons, in-game currency, and land able to be traded for profit similar to NFTs. The popularity of many P2E games originates from this blurring of virtual and real "value."
However, while the increase in engagement and gamer numbers may look like ideal market conditions, reality paints a more modest picture. Gaming companies face increasing pressure to monetize their colossal content and marketing investments.
While pay-to-play, in-game purchases and third-party advertising can offer significant revenue, sustainable and stable growth has been harder to reach. As the world emerges from the pandemic, the unbridled growth seen during lockdowns has cooled, and the current economic climate has meant huge oscillations in advertiser appetites.
Meanwhile, consumer expectations have only increased when it comes to graphic quality, interaction, playtime latency and download speed.
Instability on the top line often translates to cost cutting on the bottom, throwing the challenge and cost of delivery into the spotlight. Creating detailed virtual environments involves delivering vast amounts of data to millions of players around the globe – often at the same time. In terms of data traffic over the internet, today's largest game releases dwarf even the most anticipated sporting events and series finales, sending hundreds of terabytes of traffic into global networks simultaneously.
Some game releases weigh so heavily on the network that regulators have weighed the possibility of allowing ISPs to throttle game downloads to keep other critical internet traffic from suffering.
As a tier-one provider that operates one of the largest IP backbones and CDNs in the world, Lumen is keenly aware of the challenge of bringing games to millions and even billions of consumers.
We have worked for over thirty years to be one of the most interconnected networks on the planet, able to carry colossal amounts of data from the largest media & entertainment companies to screens and consoles worldwide.
As more and more people turn to online gaming and users expect ever more immersive experiences, however, one thing is becoming clear: content delivery infrastructure is not designed for this level of constant demand and massive simultaneous software download.
While most big game publishers already work with the top CDN providers in the market, capacity is inevitably finite. Furthermore, building out new infrastructure is costly in terms of time, resources, and maintenance – not to mention the environmental impact of multiplying data centers.
For these reasons, Lumen has developed a ground-breaking addition to our suite of content delivery technologies: Mesh Delivery.
Lumen® Mesh Delivery is a hybrid delivery technology that creates an ad-hoc edge architecture. It is deployed as an overlay to a traditional CDN and enables devices to source content files from a CDN server or another device that is downloading it concurrently.
This mechanism serves to keep traffic at the edge of the network, decongesting saturated peering points between ISPs, CDNs and backbone providers and thereby increasing the speed and quality of downloads at peak hours.
It also allows gaming companies to scale more easily across the world without onboarding new content delivery providers or needing to negotiate with local providers. Increased flexibility in infrastructure dimensioning can in turn free up time and resources for core revenue-generating projects, or to get to market faster in a high growth region.
As gaming reaches new frontiers, gaming companies need every advantage they can get to achieve sustainable, profitable growth.
To learn more about Lumen's network services including our CDN and Mesh Delivery solutions, contact us at application.delivery@lumen.com.
This content is provided for informational purposes only and may require additional research and substantiation by the end user. In addition, the information is provided "as is" without any warranty or condition of any kind, either express or implied. Use of this information is at the end user's own risk. Lumen does not warrant that the information will meet the end user's requirements or that the implementation or usage of this information will result in the desired outcome of the end user. All third-party company and product or service names referenced in this article are for identification purposes only and do not imply endorsement or affiliation with Lumen. This document represents Lumen products and offerings as of the date of issue.
---
Trending Now
You may also like