Flexing Corporate Data Muscles Results in Stronger, More Data-Driven Organizations
Posted On January 25, 2021
---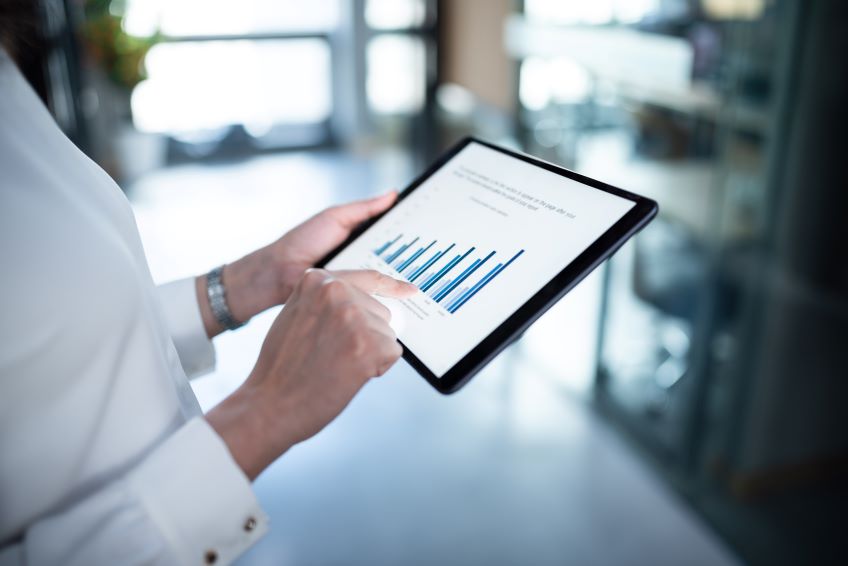 In today's fast-changing competitive markets organizations need to drive better customer experiences, revenue, and performance in new ways and areas to remain relevant. Digital organizations excel at being connected – to their customers, suppliers, partners and stakeholders – 24/7, anywhere in the world. Connectivity at this level helps organizations deliver innovative experiences, products and services that in turn drive greater revenue.
To become increasingly data-driven, organizations need to strengthen three data muscles. They must become proficient at acquiring, analyzing, and acting on data for the highest competitive differentiation potential. They must acquire data from all sources, analyze data for actionable insights, and act on data to improve products and services. This proficiency must increase in an accelerated motion around these data muscles. Organizations can differentiate themselves by how fast they obtain real-time market insights, transform operations and products, accelerate product/service delivery, increase innovation, and improve the customer experience.
Edge computing strengthens data muscles by processing information close to the edge of the network – where things and people produce or consume that information. It brings computation and data storage closer to the devices where it's being gathered, rather than relying on a central location that can be thousands of miles away. This is done so that data, especially real-time data, does not suffer latency issues that can affect an application's performance. One can process and store data faster, enabling more efficient real-time applications that are critical to organizations.
Take, for example, a manufacturer who is deploying next-gen monitoring to increase plant efficiency by predicting and detecting machines in danger of breaking, and finding the right fix, by processing data close to that machine. Or a retailer wanting to create a more immersive in-store environment by using augmented reality. And a global banking institution protecting its assets by deploying ultra-low latency edge infrastructure to run resource-intensive algorithms closer to stock exchanges.
Another use case is from the public sector. Smart cities bring together edge solutions to improve emergency preparedness and provide first responders and law enforcement with greater situational awareness. In the digital city, smart parking can lead drivers right to open spots, reducing congestion from circling vehicles. Additionally, sensors or cameras can monitor vehicles for parking violations without sending personnel out on the street. Cities that adopt smart parking can see an increase in parking revenues and in retail tax revenues, since shoppers spend less time circling and more time buying. These applications need extremely low-latency network connectivity and bandwidth capacity, both of which come from hosting applications close to where the action is.
The goal in each use case is to drive better customer experiences, revenue, and performance, but the challenge is to overcome delays, inefficiencies, security threats, and costs in data processing. How can organizations overcome these very real obstacles? With solutions that enable emerging, real-time applications to run smoothly and efficiently near digital interactions. By moving the workloads that support these applications to the edge, closer to where the interactions among people, organizations and things occur, experiences improve, performance increases, costs go down, and risk is mitigated.
Using edge computing as part of a comprehensive digital strategy enables organizations to be more agile as they flex their data muscles. Data is acquired faster, analysis can happen in real-time, and decisions can be acted on in the moment to turn the mountains of data we see every day from a liability to a competitive benefit.
Learn more about Lumen Edge Computing solutions and how you can acquire, analyze, and act on data faster.
This content is provided for informational purposes only and may require additional research and substantiation by the end user. In addition, the information is provided "as is" without any warranty or condition of any kind, either express or implied. Use of this information is at the end user's own risk. Lumen does not warrant that the information will meet the end user's requirements or that the implementation or usage of this information will result in the desired outcome of the end user. This document represents Lumen's products and offerings as of the date of issue. Services not available everywhere. Business customers only. Lumen may change or cancel products and services or substitute similar products and services at its sole discretion without notice. ©2020 Lumen Technologies. All Rights Reserved.
---
Trending Now
You may also like