Enterprises coming to Texas – and Lumen is ready
Posted On September 15, 2022
---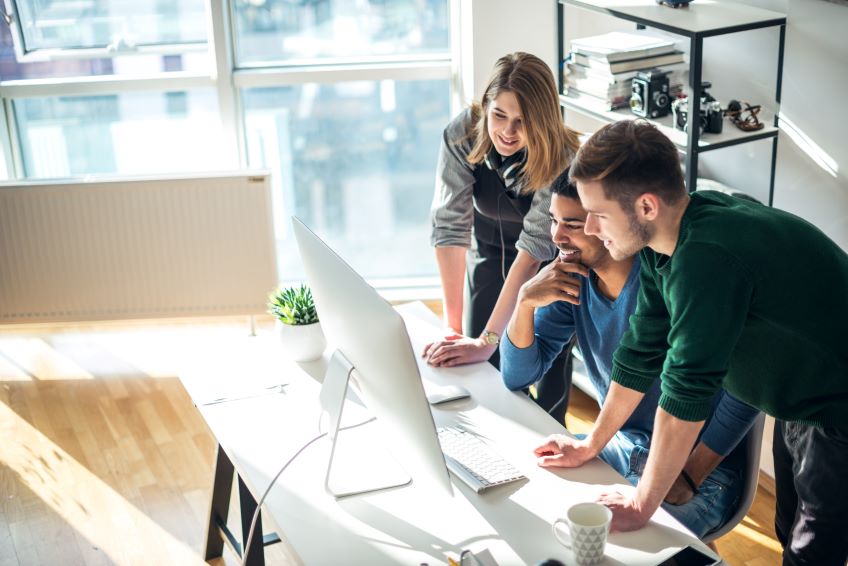 Texas is a big place, and it's getting bigger as companies move headquarters to the Lone Star state or put major operations here. Local people have a saying: "I wasn't born in Texas, but I got here as fast as I could." A lot of enterprises could use that as a new recruiting slogan.
According to YTexas, a state-wide business network tracking corporate relocations, 62 corporations moved their headquarters to Texas in 2021 alone. They came from across the country and around the world. And they're still coming.
Lumen is ready for them. We have dark fiber in the ground waiting to be lit up like the West Texas night sky. We already rolled out our Metro 3.0 Ethernet service in Austin, Dallas, and Houston. We wanted to be ahead of the economic growth here, so we upgraded Metro in Texas before we did New York City. That's how much we're committed to helping customers in the Texas-Oklahoma "Red River" region.
The region is growing in sheer size and customer diversity. We serve firms of all sizes in the technology, finance, retail, energy, and healthcare industries. For the most part, their concerns involve managing their own growth, operating with hybrid workforces and securing all their digital assets as data volumes increase and accelerate.
Inspire CIO chapters
Like many of us at Lumen, I'm active in the various Inspire CIO chapters in the region. We recently launched a new chapter in Austin, the Texas capitol, which is exciting. Austin is where many of these new companies are putting down roots.
The discussions at our meetings are shifting as the world moves forward from the last couple years of coping with the pandemic. CIOs are well into the details of managing a hybrid workforce and security is a huge topic. Once you accept that corporate assets are going to be in different places – including someone's home – the natural next step is making sure you keep them safe.
We're talking with more CIOs about things like Secure Access Services Edge (SASE) and Zero Trust access. One of our goals is to make sure people understand these are not individual products or services even though some people talk about them that way. They are conceptual frameworks that require a set of technologies that must be integrated to function as a solution. Our platform and ecosystem approach allows us to be technology agnostic, choosing the best-of-breed technologies to integrate for a specific customer's needs. We can manage and support the final integrated solution.
We're also talking to people about rethinking some of the broadband focus of the last few years. Some customers are now so reliant on the cloud or Software as a Service (SaaS) applications they want to make sure they put the bandwidth everywhere to handle their needs. A hybrid workforce, plus more connections to suppliers or downstream partners (like retailers putting their brands in as many eCommerce sites or apps as possible) is changing the way data flows through organizations. So, we're talking to customers about upgrading some of their broadband connections to Dedicated Internet Access (DIA).
Growth amid uncertainty
I tell my team to treat every customer's business like it's your own. That's a good idea any time, but it's particularly important right now. Our customers' businesses are growing; but, they're growing in an economic environment with some uncertainty in the air. Our main contacts in IT are getting more scrutiny over every dollar they spend. That's completely understandable and we need to help people make the business case to move things forward.
That starts by knowing the customer's business, strategy and specific goals up front. We are always there for them. What do they really need? Automation can help them take cost out of the business if that's the goal. Edge cloud can put more resources closer to employees and customers and make processes more efficient. We help people meet their short and long-term goals.
Nothing is a simple project quote right now. We're putting all the details into any proposal up front. We run the ROI models for customers and present different scenarios.
Companies are coming here to build their future. Let's get together to talk about growth and security. Deep in the heart of Texas.
This content is provided for informational purposes only and may require additional research and substantiation by the end user. In addition, the information is provided "as is" without any warranty or condition of any kind, either express or implied. Use of this information is at the end user's own risk. Lumen does not warrant that the information will meet the end user's requirements or that the implementation or usage of this information will result in the desired outcome of the end user. All third-party company and product or service names referenced in this article are for identification purposes only and do not imply endorsement or affiliation with Lumen. This document represents Lumen products and offerings as of the date of issue.
---
Trending Now
You may also like