Defend your business to win the Big Game
Posted On February 11, 2022
---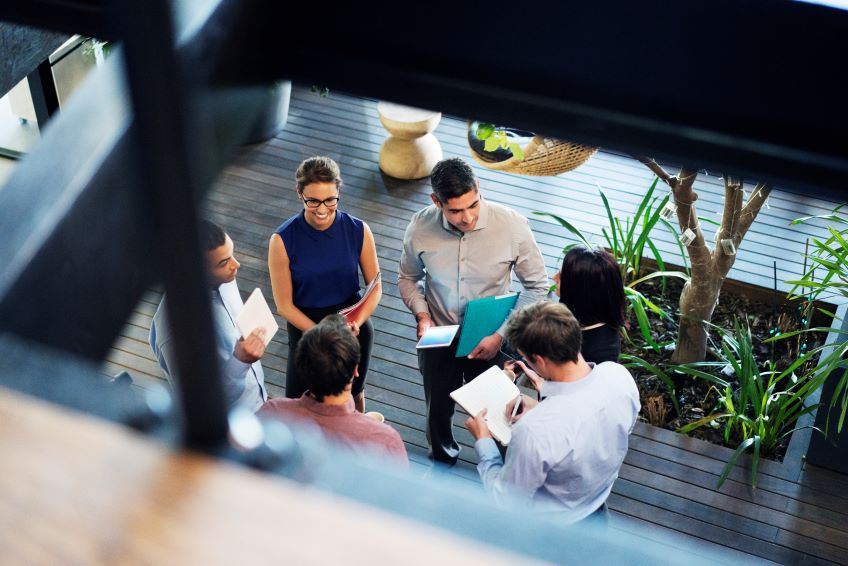 In professional sports, there's a saying: Offense wins games, defense wins championships. With football's Big Game ringing in our ears, it's a good time to consider how that idea applies to hard-charging startups trying to scale their success.
In football, the quarterback often gets all the glory with the game-winning pass as the game clock ticks down to zero. However, that last-second pass was made possible by a defense that blocked the opponent in a previous play, whether it was a goal-line stand or an interception.
It's important to remember that when it comes to securing your critical business data. Your sales and marketing teams may bring in the revenue. But, they cannot win the game if your security is breached by a bad actor.
It's inevitable in football – and business in our interconnected global economy. It's not a matter of "if" you're a bad actor's target, it's "when" you are targeted.
Rising stakes as the business grows
I love football. Growing up in India, I played Cricket which I still enjoy. But, when I moved to the California Bay Area, I discovered football and was amazed at the strength and speed of the players, the real-time strategy of trying to outsmart and outplay the opponent. It quickly became obvious that it was ultimately the defense that created the opportunities for the offense to be on the field longer and make the big plays.
Working with startups at Lumen Digital Ventures, I raise this issue of defense in every conversation. Your customers, employees and partners trust you to keep their data safe. Any glitch, any data breach erodes that trust. You can't assume that you're too small to be a target, or that the plan you put in place at $1 million in annual revenue is sufficient at $20 million.
That's why when it comes to network security, a strong defensive strategy is critical. It's easy to overlook this, especially when things are going well. It's not unlike a football team with a good, productive offense that just keeps rolling along. At some point, you're going to face another team with an even stronger offense and it's up to your defense to hold them at bay.
With the proliferation of bad actors out there, shoring up your security defenses is more important than ever. You need to rally the entire team. Hiring a chief security officer is only the first step. You need more than one good quarterback. You need policies in place, and a way to ensure that everyone follows them.
A security strategy that keeps up with growth
As your business grows, the stakes get higher. Security isn't something you do just once. You need to constantly adjust your game plan as you grow. A five-person startup has different needs than a 100-person team with multiple offices. As soon as you add remote workers and a mobile salesforce to the mix, you need to secure remote access sites and users connecting from public and private connections.
It helps to have someone on your side who understands your security needs and can provide scalable solutions that will adapt as your needs change. At Lumen, we build connected security into the platform. This includes a full depth chart of layered security with managed firewalls with embedded intelligence using AI and machine learning, automatic threat detection and proactive response built into our platform services. We offer Distributed Denial of Service (DDoS) protection at different network layers – really important depending on your IT architecture and cloud provider. Because Lumen is one of the largest carriers of the Internet backbone, our Black Lotus Labs team is constantly researching how bad guys operate and where the latest wide-spread attacks are coming from.
We take a team approach, tailoring solutions to the needs. And we can scale them as you grow.
How secure is your defense? We can tackle this problem together. Let's talk.
This content is provided for informational purposes only and may require additional research and substantiation by the end user. In addition, the information is provided "as is" without any warranty or condition of any kind, either express or implied. Use of this information is at the end user's own risk. Lumen does not warrant that the information will meet the end user's requirements or that the implementation or usage of this information will result in the desired outcome of the end user. This document represents Lumen's products and offerings as of the date of issue. Services not available everywhere. Business customers only. Lumen may change or cancel products and services or substitute similar products and services at its sole discretion without notice. ©2022 Lumen Technologies. All Rights Reserved.
---
Trending Now
You may also like