Turning Change Into Opportunity
Posted On February 11, 2022
---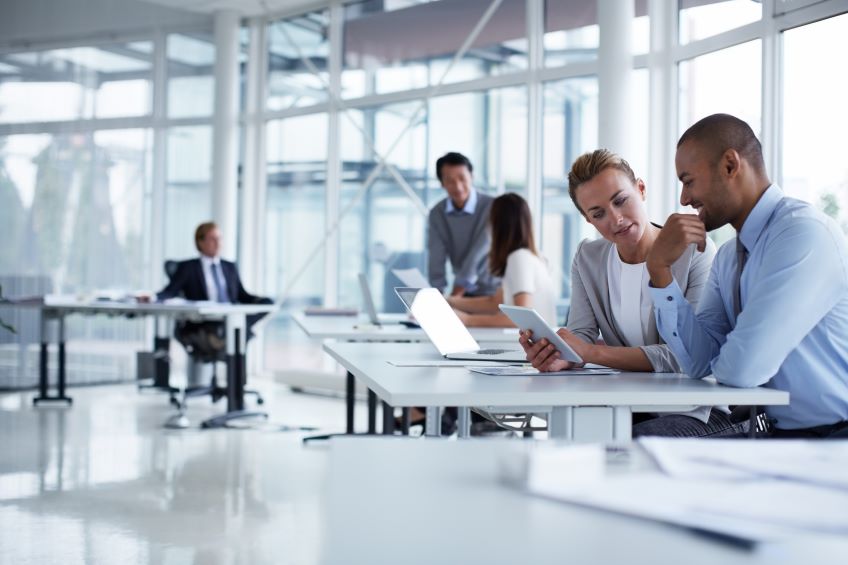 "There is no way that this winter is ever going to end as long as this groundhog keeps seeing his shadow. I don't see any other way out. He's got to be stopped. And I have to stop him."
– Phil Connors, Groundhog Day, 1993
Groundhog Day is a classic, and one of my favorite movies. Directed by the late great Harold Ramis, it stars Bill Murray who portrays Phil Connors who is forced to relive February 2nd repeatedly. It's starting to feel like that for all of us. 2022 kind of feels like 2021 and 2021 felt a lot like 2020. We've been in a constant cycle of uncertainty and now that feels… normal.
But I think people are learning to adapt and move forward, regardless of the unknowns. In our personal lives that might mean having backup childcare plans or upgrading Wi-Fi so everyone can seamlessly attend school and work from home. For enterprises, it means building adaptability into the IT strategy.
As General Manager covering Georgia and Alabama for Lumen, my team and I continue to help our customers navigate change and better realize the benefits technology can have on their business. IT leaders have really become the unsung leaders. No time to celebrate though, because everyone now recognizes that change is constant and unpredictable.
Seeing the opportunity
Change can also be exciting. In fact, my oldest son is a freshman at UGA (Go Dawgs!), so our family had something new to celebrate as 2022 opened. My youngest son is also touring college campuses, so my wife and I are looking forward to new adventures to come.
"New adventures" is a good description for what IT leaders are facing in 2022. Helping customers adapt to their own new realities is the other part of my life. It's more than just moving forward from the disruptions of the last couple years. It's realizing that as IT leaders, it is our responsibility to build strong foundations that enable our businesses to adapt quickly to what comes next. To see the opportunity and act on it.
Talent shortages and the Great Resignation
One major thing most leaders didn't anticipate during a pandemic is a talent shortage. Business is booming in this region but the growth in technical talent is not keeping up with the demand. And it's not just raw numbers of IT people, but matching the necessary skills that's a challenge. This is an issue felt across the board, in all industries and skill types.
We've all heard a never-ending story of how the Great Resignation is causing so many problems. But there are clear ways Lumen has helped our customers adapt quickly. Being able to offload resources lessens the challenges of headcount shortages. Our customers rely on Lumen to manage day-to-day operations so leaders can be more strategic and focus on preparing for future challenges. Lumen provides the resources and automation that our clients need. It is impossible to be truly adaptable if the solution is always throwing bodies at a problem. We help our customers automate as much as possible.
Closer to the customer
A successful IT strategy must include partners to help you reach your goals. Where we've seen our customers be the most successful is when internal IT departments are focused on delivering the best products and solutions to end users, while Lumen focuses on application delivery and improving end user experiences. Our high-capacity global fiber network and 60+ edge nodes minimize latency and maximize app performance, shifting data processing closer to the network's edge.
As customers continue to build their omni-channel experience, we are seeing a growing push across the Transportation, Manufacturing, Retail, Quick-Serve Restaurant, and Logistics industries to regionalize operations. It has been paramount for our customers to regionalize distribution channels to get them closer to their customer for faster delivery and help solve for global supply chain challenges. While they are making these major changes, they are counting on Lumen to run their day-to-day network security and edge application infrastructure to help regional DC's improve performance, availability, and user experience.
Adapting not reacting
Customers moved to digitization a lot faster than they wanted to during the pandemic. But now they have more time to strategize to make sure they continue to be nimble and ready for whatever the future holds. Working with Lumen enables customers to be adaptable – no matter which direction they want to go, we can help get them there.
Our customers are no longer talking to us about one-off pieces of infrastructure. We're helping them adapt their businesses to the opportunities and the challenges in the environment.
What transition do you need help with? How can we help you adapt? Let's talk.
This content is provided for informational purposes only and may require additional research and substantiation by the end user. In addition, the information is provided "as is" without any warranty or condition of any kind, either express or implied. Use of this information is at the end user's own risk. Lumen does not warrant that the information will meet the end user's requirements or that the implementation or usage of this information will result in the desired outcome of the end user. All third-party company and product or service names referenced in this article are for identification purposes only and do not imply endorsement or affiliation with Lumen. This document represents Lumen's products and offerings as of the date of issue. Services not available everywhere. Business customers only. Lumen may change or cancel products and services or substitute similar products and services at its sole discretion without notice. ©2022 Lumen Technologies. All Rights Reserved.
---
Trending Now
You may also like