A Hybrid Workforce Demands A Modernized WAN Strategy
---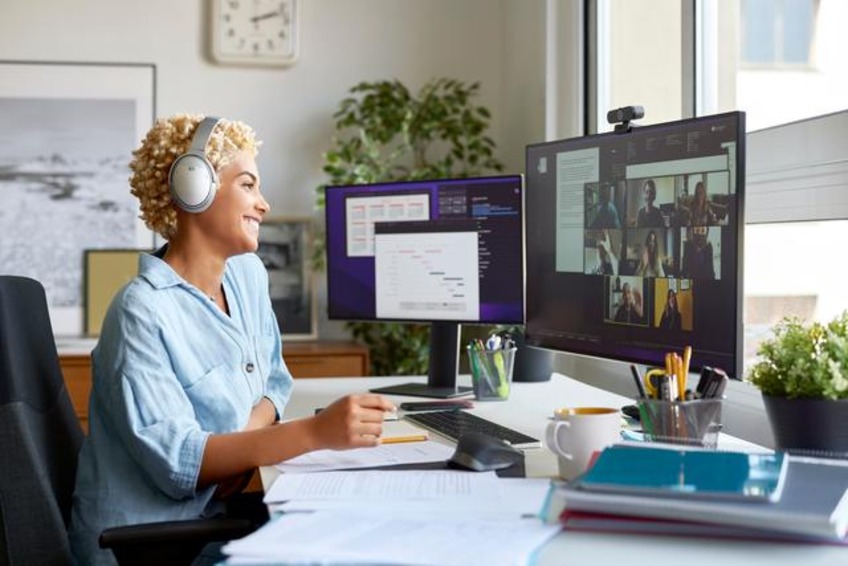 The workforce has changed dramatically in just a few years. We went from working in offices, to working from home, to a hybrid workforce – and lifestyle – where we work from anywhere. Has your infrastructure kept up with the changes, or are you still operating with legacy systems? Have your security policies kept up? Are you spending more time holding things together than you are focusing on strategy? These are questions that need answers. I'll focus here on the Wide Area Network (WAN) which is a key piece of your infrastructure that's easy to overlook with so many moving parts of the business today.
In some ways, this rapid evolution of work reminds me of the old days of browsing the web on your big-screen TV. Today, we have Smart TVs with internet connections, browsers and apps. But, it didn't start that way. Consumers drove this sea change in the living room by trotting our computers out of the den and hooking them up to the TV with whatever connection and cable were available. It was cumbersome and often just cobbled together. But if you wanted to share something on the big screen, that was what you had to work with.
Since then, most of us have modernized our consumer infrastructure with smart TVs, advanced sound systems and the like. Often, that's the way technologies evolve. People work with what they have to achieve their goals. Then technology comes along to make it better, more convenient and more scalable into the future.
And I think we're at that kind of transition point in enterprise connectivity as hybrid workforces evolve out of the pandemic scramble.
Modernizing the WAN for the hybrid workforce
The hybrid workforce is more complicated from a service and security standpoint than the work from home era. It is not simply that some employees are at home, and some are in the office. The whole definition of "remote" access has changed and the workhorse security technology of the past – the Virtual Private Network (VPN) – might not be enough. It's more like hooking up the notebook to the TV, than the Smart TV.
Modern approaches such as Secure Access Services Edge (SASE) and Zero Trust Architecture have emerged for this new world. They allow you to build profiles for people, places and devices so you know who is on your network and what they're doing. If they do something they're not authorized to do you can shut down access quickly. Or, if you don't want them connecting from an airport public Wi-Fi you can deny or restrict access all together.
When I talk to customers, I often ask a set of questions so we can both understand the complexity of their particular environment:
Where are your employees?  As I said, this is not a simple question. The same employee could be at home one day, in the office the next, and on the road the day after that. Surveys suggest that almost 60 percent of the workforce want to work for a company with a flexible policy on remote work. So, adapting for a hybrid workforce is a strategic issue for recruiting and retaining talent. With that, network visibility becomes more challenging. Who is connecting, from where, and under what security criteria (are they in a coffee shop on public Wi-Fi?) cannot be taken for granted. And they are likely using different devices to access your resources in those different places and circumstances, impacting your security posture even further.
Where are your apps and data?  Apps and other resources have also accelerated their evolution, adding more complexity. By 2025, it's estimated that more than 95 percent of new digital workloads will be deployed on cloud-native platforms. More resources are in the cloud, whether that's a migration you've orchestrated, or simply the addition of more and more Software as a Service (SaaS) applications. Your employees might take different paths to get to different resources. But, they all need to be secure.
Where are you in your cloud migration and adoption of new technology?  This is different from simply knowing where your apps and resources are today. Where will they be two, five and ten years from now? What new technologies, such as the Internet of Things (IoT), will be added? IoT devices, for instance, access and use your resources just like an employee and they are potential avenues of attack for bad actors. Fortunately, modern security approaches let you build profiles for those IoT devices too.
Answering these questions can easily fill a whiteboard and the picture that emerges can look quite complicated. How do you simplify it? Modernize the architecture. It's the equivalent of leaving the notebook in the den and putting in a Smart TV.
Because we can layer these new approaches into the network today you can scale into the future, evolve with technology and the threat landscape more smoothly. For the most part, this is all part of software-defined networking for the WAN. You're not sinking a bunch of capital dollars into hardware that will be out of date in a couple years.
---
Trending Now
You may also like