What Your IT Department Needs to Know about SIP Trunking
Posted On November 19, 2020
---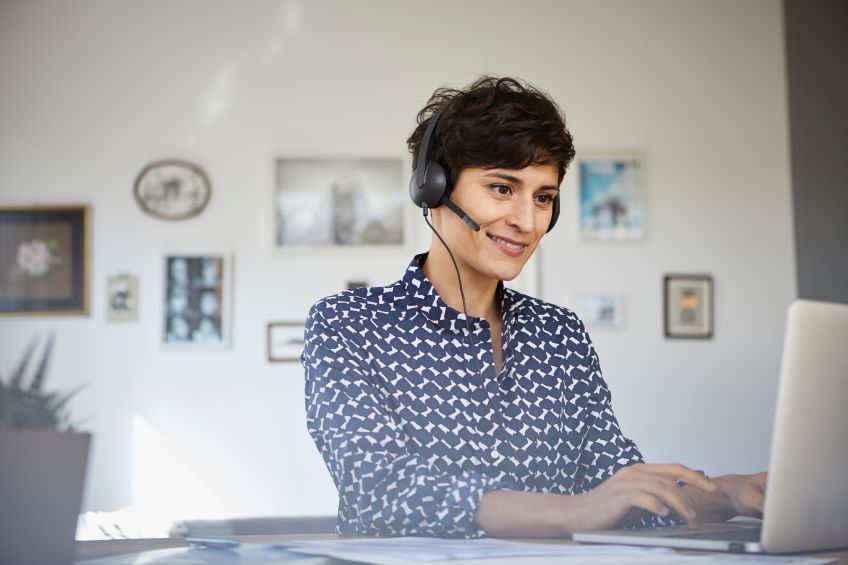 Although the POTS line has served organizations well for over 100 years, the flexibility, scalability, and cost savings associated with VoIP make it a logical solution for enterprises.
At the heart of VoIP implementations is the Session Initiation Protocol (SIP) trunk—the Internet version of the telephone trunk—which connects a SIP-enabled system at a customer location to a SIP-compliant carrier network.
Where large organizations have historically had one IT team that focuses on the network and a separate team for telecom, the advent of VoIP and SIP have blurred those lines. Let's look at some aspects of SIP trunking that IT departments need to know.
Should You Keep or Replace Your PBX?
A PBX system is where the POTS lines terminate. When you convert to a SIP trunk, you can still use your PBX if the system is upgradeable (to add SIP functionality), or by installing a gateway that converts analog phone signals to SIP.
A more forward looking option is to replace the old hardware PBX with an IP PBX, a fully digital system that allows softphones and IP phones to connect directly to the PBX. An IP PBX usually offers better call quality, provides ease of management and sets the foundation for implementing unified communications (UC).
How to Achieve Scalability
One of the major benefits of SIP trunking is that you need only a single SIP trunk, which supports an unlimited number of SIP channels. Think of channels as roughly equivalent to traditional phone lines.
Note: It's not typical to have a 1:1 ratio of analog phone lines to SIP channels. To determine the number of SIP channels you need, estimate the number of concurrent calls your employees make during normal and peak usage. Your SIP provider can help you make that determination, or point you to resources to help you calculate the numbers.
As business needs increase and more lines are needed, a SIP trunk eliminates the need for installation of additional physical lines and PBX modifications–you can simply order channels from your provider, which are implemented in minutes or hours similar to provisioning of a virtual machine in a data center. The ability to implement digital channels offers significant scalability.
Think about the size of the telephony cable bundle entering your main building, and the intricacy of the punch-down panel that handles that wiring. With SIP, voice runs over the same cables you already use for data and video, so you can eventually eliminate the telecom wiring.
How SIP Trunking Reduces Opex
SIP trunks and their unlimited channels are less expensive than traditional analog systems. Not only are SIP calling rates ultra low, but all incoming and outgoing calls are considered local. This saves on long-distance charges and some SIP trunk providers offer unlimited calling.
Your provider can remove channels as easily as they can add them, enabling you to fine-tune the number of SIP channels you have at any given time and pay only for channels you need. You are no longer bound by the rigidity of the 23-channel Primary Rate Interface (PRI) installation and pricing scheme.
SIP Trunking Increases Flexibility and Reliability
SIP trunking enables an organization with remote or branch locations to use the same trunk. Then, if one of those locations closes and opens elsewhere, all inbound numbers and internal extensions can port to the new location.
Another benefit of SIP trunking is survivability. Usually offered as an optional service by providers, survivability reroutes calls if a portion of a customer's call system goes down. For this to work, a SIP trunk is connected to a server geographically distant from the primary SIP equipment. Survivability is a necessity for emergency services (police, fire departments, etc.), health care organizations, and other life-critical industries.
SIP Trunking Next Steps
SIP trunking allows organizations to save on telephony costs while offering a high degree of flexibility, scalability and reliability. If your organization is looking to implement VoIP or a full UC system but IT staff schedules are full, consider engaging with professional services (a consultant or preferred vendor rep) to help plan the transition from your current analog system.
Learn more about how to implement SIP trunking to optimize voice and minimize costs.
This content is provided for informational purposes only and may require additional research and substantiation by the end user. In addition, the information is provided "as is" without any warranty or condition of any kind, either express or implied. Use of this information is at the end user's own risk. Lumen does not warrant that the information will meet the end user's requirements or that the implementation or usage of this information will result in the desired outcome of the end user. This document represents Lumen's products and offerings as of the date of issue. Services not available everywhere. Business customers only. Lumen may change or cancel products and services or substitute similar products and services at its sole discretion without notice. ©2020 Lumen Technologies. All Rights Reserved. 
---
Trending Now
You may also like