What Is a Multi-Vector Attack?
Posted On August 11, 2023
---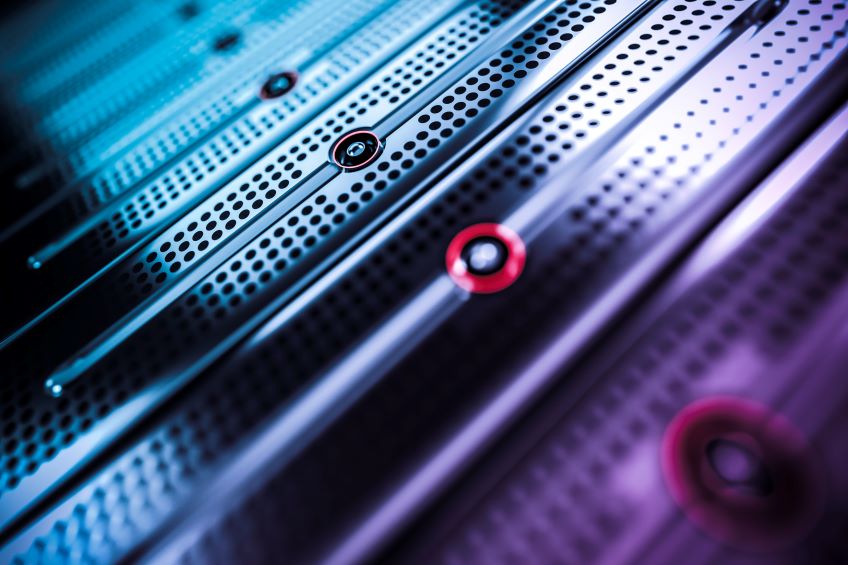 Within the realm of DDoS attacks, multi-vector combination attacks have become more popular every year, and cybercriminals are becoming more creative with the combinations used.
Multi-vector attacks are a combination of attack vectors or techniques to compromise a target network or application. Multi-vector attacks are often more sophisticated and may be more difficult to detect than single-vector attacks. They require a higher level of planning and coordination on the part of the attackers, and they often involve multiple stages or phases. As a result, multi-vector attacks can cause significant damage to the target organization, including data theft, financial loss, and reputational damage.
To date, Lumen observed about a dozen recorded types of DDoS attacks, increasing in quantity and diversity within the last ten years. What's worse is multi-vectors have become increasingly popular, experiencing an 11% increase in Q1 2023 from Q4 2022, with combinations of different DDoS attacks being executed at the same (i.e., a DNS, TCP SYN attack).
DDoS attacks have been in existence for the past two decades and there certainly isn't any indication of them slowing down, so businesses can protect themselves by learning to prevent and mitigate these attacks.
What Do Attackers Get Out of Multi-Vector Attacks?
Multi-vector attacks take more time and resources to prepare, so what's in it for the bad actors? There can be several reasons for an attack – competitive advantage or financial gain, data theft, reputational damage, disruption of operations, intellectual property theft, and more. DDoS attacks are frequently used for financial motives – often combined with ransomware attacks, attackers will inform the victim that their efforts will cease once a certain sum is paid or threaten to launch a DDoS attack until a ransom is paid.
Another common motive is political agenda. Crime syndicate organizations can target specific government agencies in order to extort information, leave ransom threats, and disrupt infrastructure and ability to function. For example, some government agencies have seen multi-vector attacks on critical infrastructure such as banking and hospitals. In recent years, the attacks on such agencies have increased and can be expected to persist in the future.
Both commercial and non-commercial industries are targeted by multi-vector attacks and in Q2 2023, Lumen observed telecommunications to be the industry with the largest DDoS attacks. Customers see attacks through the telecommunications service they use, making this industry the most vulnerable to attacks that disrupt the network. However, attacks could also mean that attackers are trying to reach the customer on the network. As DDoS attacks are growing as a popular method for criminals and organizations, it's more important than ever to find a way to protect your networks.
How Can Lumen Help?
With a 20% YoY increase in DDoS attacks, multi-vector attacks are becoming a more urgent and prevalent threat to organizations with sensitive data. Their higher probability of succeeding and constant evolution makes DDoS protection a basic cybersecurity hygiene procedure. In order to best mitigate DDoS attacks, CISOs should consider allocating budget towards stopping these attacks before they enter the network to prevent financial and reputational damages. Mitigating DDoS attacks, especially multi-vector attacks is impossible to tackle alone. Waiting until an attack on your organization to source out DDoS protection is already too late – finding a partner before the attacks start can mitigate any chance of being vulnerable to threats and damages.
Lumen offers DDoS mitigation at scale, backed by 170 Tbps of network-based mitigation capacity at more than 500 multi-tiered scrubbing locations, Lumen services have both capacity and speed to protect your organization. You'll also be able to choose from a variety of options like On-Demand or Always On and other advanced features to help improve performance for a flat monthly service rate. Organizations can enjoy 24/7 DDoS protection with rates unaffected by length, size, or frequency of attacks. Furthermore, Lumen services are backed by our threat intelligence Black Lotus Labs®, in order to uncover infrastructure bad actors use to wage attacks. Black Lotus Labs® identifies patterns and characterizes threat actor techniques to stay ahead of trends and provide the most updated security.
If you need immediate protection, Lumen® DDoS Hyper® can be ready in minutes.
Learn more about our advanced DDoS Mitigation Service.
This content is provided for informational purposes only and may require additional research and substantiation by the end user. In addition, the information is provided "as is" without any warranty or condition of any kind, either express or implied. Use of this information is at the end user's own risk. Lumen does not warrant that the information will meet the end user's requirements or that the implementation or usage of this information will result in the desired outcome of the end user. All third-party company and product or service names referenced in this article are for identification purposes only and do not imply endorsement or affiliation with Lumen. This document represents Lumen products and offerings as of the date of issue. Services not available everywhere. Lumen may change or cancel products and services or substitute similar products and services at its sole discretion without notice. ©2023 Lumen Technologies. All Rights Reserved.
---
Trending Now
You may also like