Three Critical Considerations for Optimizing NG9‑1‑1
---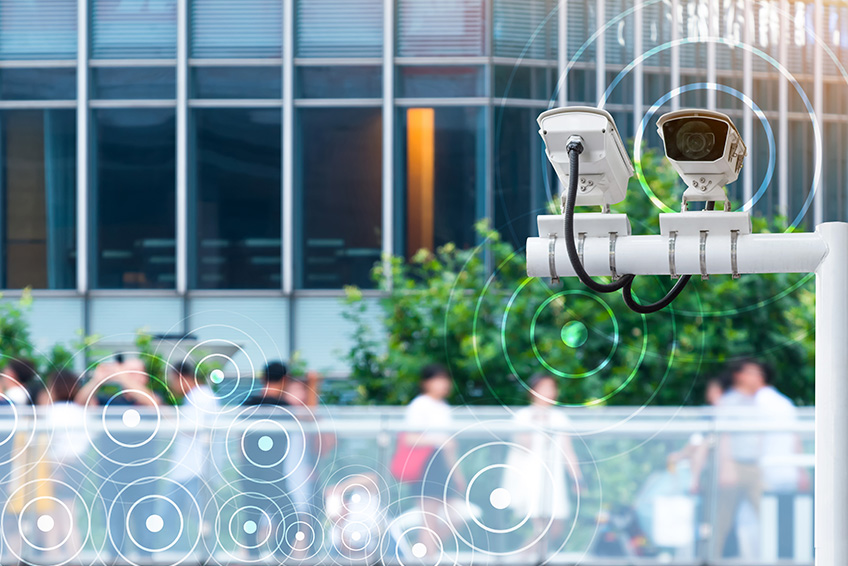 Platform, Network and Ecosystem
Next Generation 9-1-1 (NG9-1-1) is rapidly evolving, bringing both challenges and opportunities for public safety decision-makers. Like the transformation from cellular phones to smartphones, the advancements in technology, applications, data, and security complexity demand a strategic approach. To harness the full potential of this next-generation emergency response system, decision-makers must prioritize three key considerations: platform, network, and provider ecosystem.
Platform: Navigating Technological Dead-Ends
In the early days of cellular phones, the focus was primarily on voice communications and coverage. However, the advent of smartphones marked a paradigm shift, introducing a new era of connectivity and functionality. These devices revolutionized the way we communicate, access information, and interact with the world around us. Similarly, when exploring NG9-1-1 solutions, decision-makers need to adopt a holistic approach and carefully select a platform that can support their long-term needs.
The evolution of emergency communication systems requires a forward-thinking mindset to avoid being trapped in technological dead-ends. Acquisition strategies should go beyond mere technical requirements and single-point solutions, offering a comprehensive framework for continuous improvement. It is crucial to embrace a platform that supports flexibility and adaptability, allowing decision-makers to stay ahead of the curve.
By adopting a flexible NG9-1-1 platform, decision-makers can effectively meet emerging needs and seamlessly integrate new technologies. This ensures that emergency services can keep pace with rapidly evolving communication trends and provide efficient and reliable assistance to those in need. The chosen platform should enable the seamless integration of voice, text, images, and videos, as well as accommodate emerging technologies such as artificial intelligence and Internet of Things (IoT) devices.
A forward-thinking approach to NG9-1-1 solutions will enable decision-makers to build a resilient and scalable emergency communication system that can evolve and adapt to changing needs and technological advancements. It is imperative to prioritize long-term viability and choose a platform that can support the future demands of emergency services, ultimately ensuring the safety and well-being of the community.
Network: Seamless Integration and Interoperability
As NG9-1-1 systems continue to advance in complexity, the importance of interoperability with existing emergency response infrastructure becomes increasingly critical. Decision-makers must actively seek out solutions that offer seamless integration with a wide range of data sources, networks, and devices. The effectiveness of information sharing and collaboration among different agencies relies heavily on the ability to interoperate with diverse systems.
To optimize NG9-1-1 solutions, it is imperative to have a network that can adapt and support evolving requirements. By partnering with a service provider that manages both the platform and the adaptive network it operates on, decision-makers can ensure they possess the necessary capabilities for today's needs while maintaining the flexibility to seamlessly incorporate future enhancements. A provider with in-depth knowledge and expertise in NG9-1-1 intricacies can offer invaluable guidance, guaranteeing optimal performance, scalability, and security for emergency response operations.
Provider Ecosystem: Maximizing Opportunities and Security
The evolving landscape of NG9-1-1 presents a world of possibilities. Enhanced location accuracy, multimedia data transmission, real-time information sharing—these are just a few of the potential benefits. To capitalize on these opportunities, decision-makers must adopt a proactive approach and seek a provider with a comprehensive ecosystem.
Partnering with a provider who understands the intricacies of NG9-1-1 and has strategic alliances with best-of-class application providers is pivotal. This strategic alliance empowers organizations to leverage the full potential of NG9-1-1 while ensuring optimal performance, scalability, and security for emergency response operations.
Furthermore, decision-makers must prioritize security within the provider ecosystem. As NG9-1-1 systems become increasingly interconnected, the risk of cyber threats and attacks escalates. Robust security measures, including encryption, authentication protocols, and regular vulnerability assessments, should be top priorities. By proactively addressing security concerns, organizations can ensure the reliability and integrity of their emergency response systems.
To unlock the full potential of NG9-1-1, decision-makers must focus on three key considerations: platform, network, and provider ecosystem. By selecting a forward-thinking platform that avoids technological dead-ends, embracing a network that enables seamless integration and interoperability, and partnering with a provider ecosystem that maximizes opportunities while prioritizing security, decision-makers can navigate the evolving NG9-1-1 landscape successfully.
Lumen, with its comprehensive ecosystem encompassing platforms, networks, and strategic alliances, is uniquely positioned to optimize your NG9-1-1 system. We are committed to support PSAPs' existing and emerging needs with a public safety grade NG9-1-1 platform. With Lumen as your partner, you can seamlessly move 9-1-1 and emergency communications to a cloud environment, add capabilities without investing in new hardware, and keep legacy systems during the switch.
Learn more about our NG9-1-1 solutions here.
This content is provided for informational purposes only and may require additional research and substantiation by the end user. In addition, the information is provided "as is" without any warranty or condition of any kind, either express or implied. Use of this information is at the end user's own risk. Lumen does not warrant that the information will meet the end user's requirements or that the implementation or usage of this information will result in the desired outcome of the end user. All third-party company and product or service names referenced in this article are for identification purposes only and do not imply endorsement or affiliation with Lumen. This document represents Lumen products and offerings as of the date of issue.
Related Posts:
---
Trending Now
You may also like